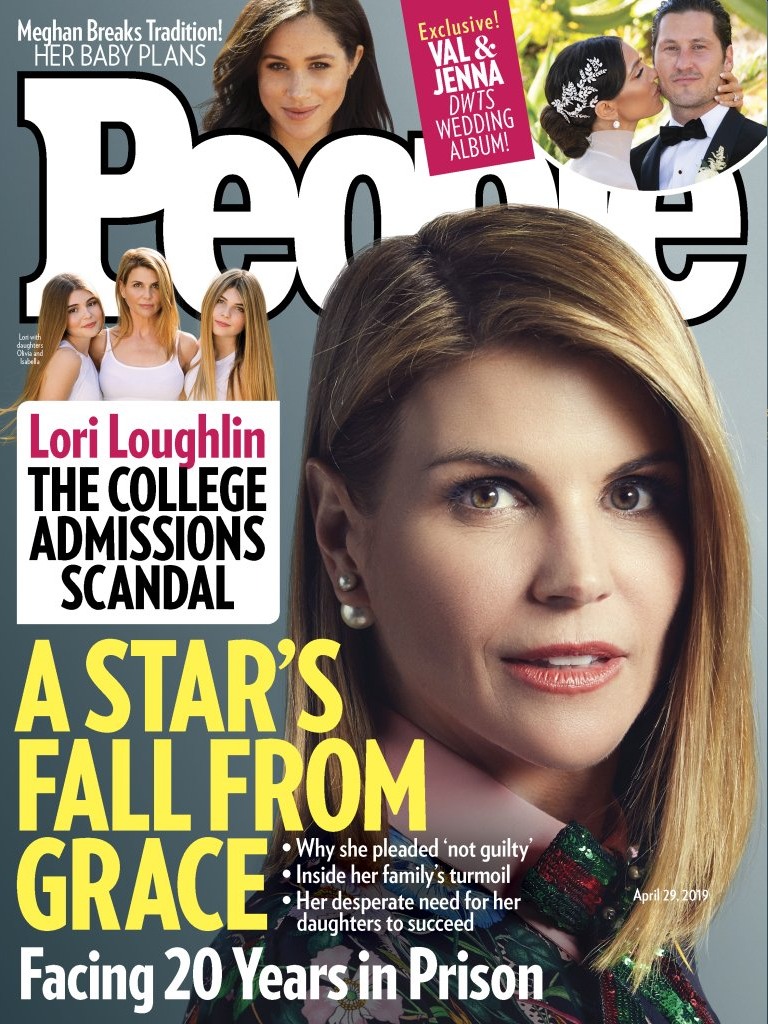 It's taken this long for People Magazine to do a cover story about Operation Varsity Blues and the celebrities and wealthy parents caught up in the feds' net. And of course, People Magazine made Lori Loughlin their cover subject. They've been angling to do a sympathetic cover story about Lori for weeks now, which is why they've been pushing those stories about being faith-based and white-privilege-y. People released their cover after they already previewed it with this story, which I covered earlier. The privilege was just dripping off insider quotes like "They're having to play this all out publicly, and they're fair game for jokes and memes, but also outraged [by] people who are saying that they are cheaters" and "This really is a family matter." When white people cheat and lie and break multiple federal laws, it's a "family matter" and how dare you call them what they are. Anyway, here's more from People's cover story:
Lori Loughlin and her husband Mossimo Giannulli's future is up in the air as they face time in prison for their alleged involvement in the college admissions scandal, but the Fuller House star is most afraid for the couple's daughters Olivia Jade, 19, and Isabella Rose, 20, a legal source tells PEOPLE.

"Lori is very concerned about what a trial will do to her daughters," says the legal source. "It will undermine every accomplishment they have in the future and it will be part of their story forever." On Monday, Both Loughlin, 54, and Giannulli, 55, pleaded not guilty to both charges they face: mail fraud and money laundering conspiracy. If convicted, they face up to 20 years in prison for each charge.

"It's not in their best interest for this to go to trial, and Lori knows it. Because if it goes to trial, the girls will have to take the stand, and be cross examined by a prosecution that wants nothing more than to put a notch on their belt," says the legal source. The source adds, "Lori is very afraid that her daughters will have to testify. That will traumatize them even more."

For Loughlin, what matters most is the opinion of her daughters. "Yes, she can think about the public perception of her, but that's nothing compared to what her daughters think of her," says the legal source.

Now, Loughlin and Giannulli are laying low as they "thoughtfully" consider their next steps.

"She will continue to make a good faith effort to put this case behind her," says the legal source, "and she hopes the prosecutors will do the same."
[From People]
I'm sorry, but I'm laughing my ass off. Bitch is facing 20 years in federal prison and she's really going to People Magazine to say sh-t like "She will continue to make a good faith effort to put this case behind her and she hopes the prosecutors will do the same." Like, her legal strategy to just to say "let's forget about all my crimes and I'll forget about how you accused me, an innocent white woman, of all those crimes." That's not a legal strategy, to be clear. And whining about how her daughters are traumatized isn't a strategy either – her daughters are legal adults who actively participated in their parents' fraud. Her daughters are lucky they're not under indictment for criminal conspiracy or accessory to fraud.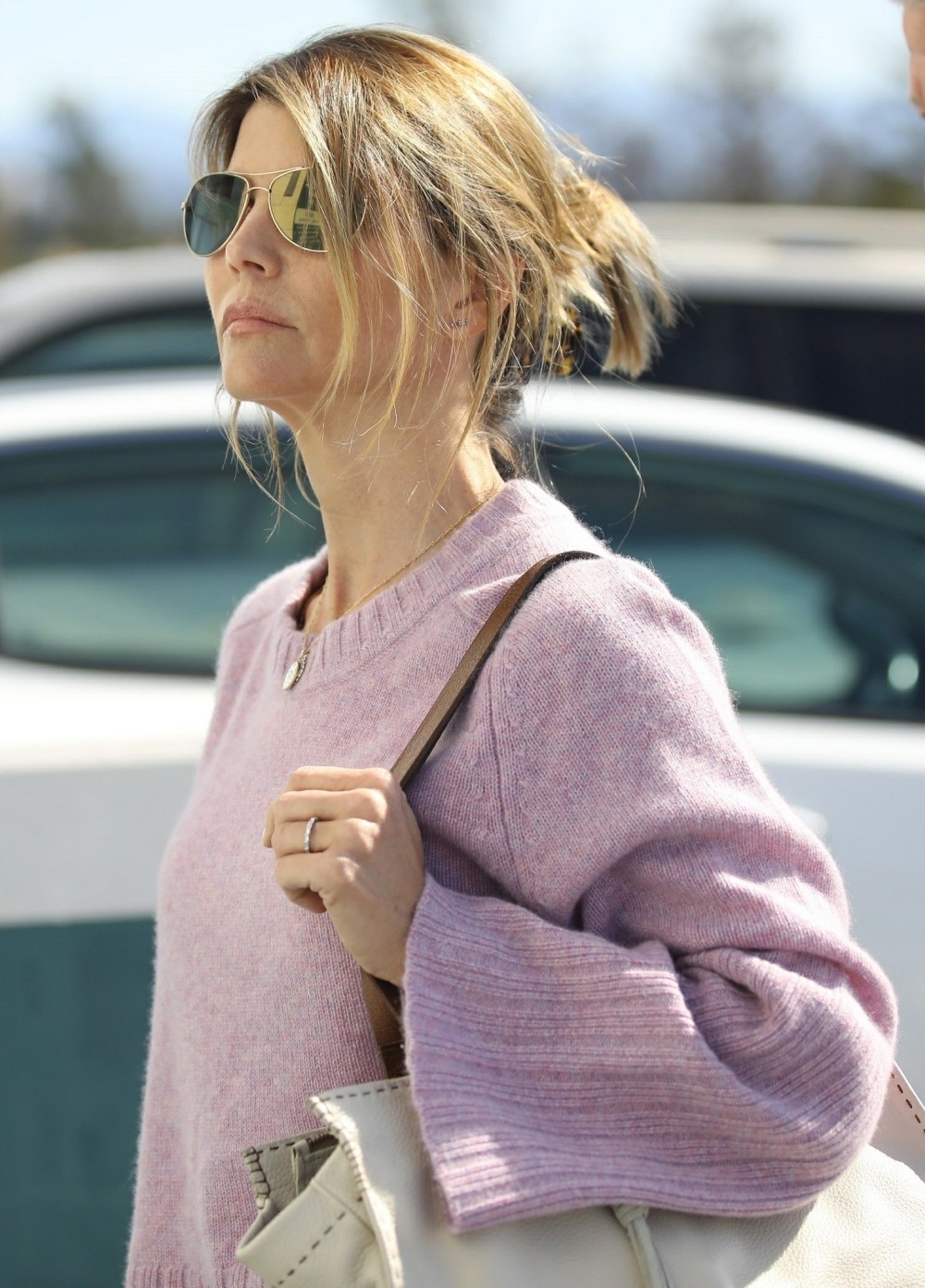 Cover courtesy of People, additional photos courtesy of Backgrid and Avalon Red.
Source: Read Full Article