AceShowbiz –
Ariel Winter has been hitting the gym lately, and she's more than proud to flaunt the results. The "Modern Family" star showed off impressive weight loss when she went out for a dinner date with boyfriend Levi Meaden on Saturday, December 8.
The 20-year-old actress opted for an all-black ensemble for the night out at Madeo Italian Restaurant in Beverly Hills. She slipped into a pair of skintight black trousers that fully put her hourglass figure. Completing her look, the raven beauty wore a black tee and a black leather jacket as well as suede knee high boots.
As she went all-black that night, the TV star put color on her red nails. She went makeup-free that night, but that didn't make her less stunning than usual.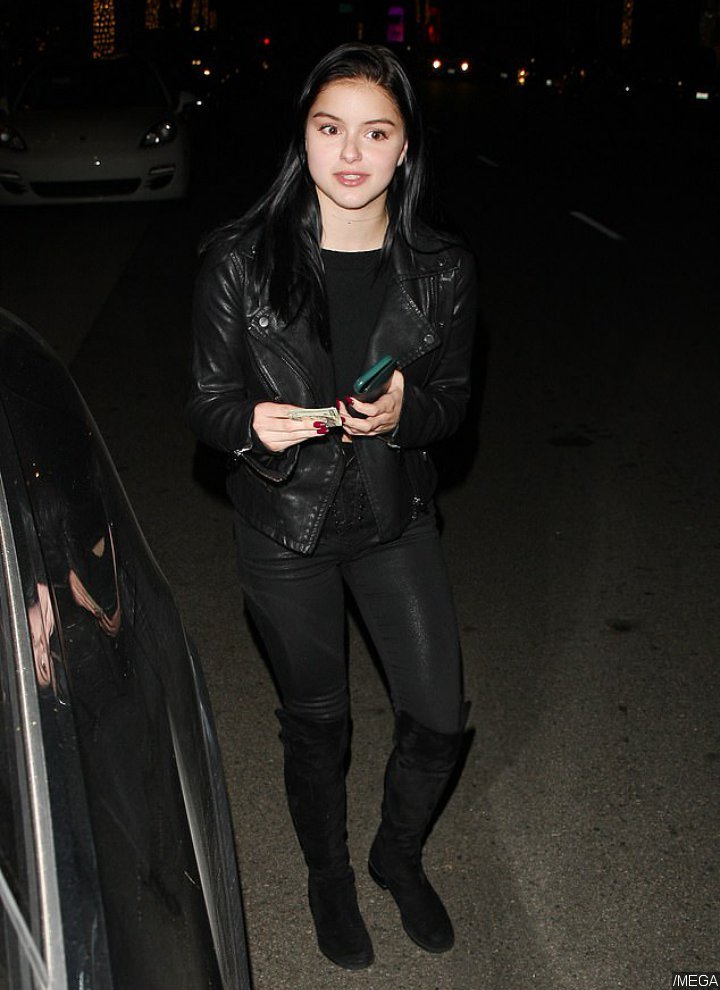 Back in 2016, Ariel opened up about being a victim of online and cyberbullying. "It's really taken me years to be able to get to a place where I'm OK with it. I'd read the negative comments and think to myself, well maybe if I just change [this one thing] people will like me," she confessed to EliteDaily.com.
"Over the years, I've struggled with body confidence issues… It's really important nowadays to empower young women — and young men… to feel really good about themselves, not only their appearance, but to feel good enough to stand up for themselves when necessary," she added.
Ariel, who is known for her role as Alex Dunphy on the hit ABC comedy, went on saying, "I started to realize that I can't win. If I can't win, I'm going to work on a relationship with myself, which I also think is the most important thing we can teach young women and men today. Now I post a photo and I don't care. If somebody doesn't like what I'm doing, you can unfollow me. I like the way I look, I posted it for a purpose. If you don't like the way I look, then I'm sorry."
Source: Read Full Article