Too Faced's Glitter-Packed Palette Will Make Your Eyes Shine Like Diamonds

People usually fall into two camps: those who love glitter, and those who loathe it. If you are in the former, Too Faced just released a palette you need. The Pretty Rich Diamond Light Eyeshadow Palette ($49) contains some of the most opaque glitters I've ever used and I'm blown away by the collection of shadows accompanying them.
Three of the glitters in the palette — a white gold called Diamonds for Breakfast, a pink-copper shade called Diamond Glitterati, and a gold named Fluent in Diamonds — swipe on in a concrete block of glittery goodness, while the fourth, Diamond Life, leaves behind a wash of blue-green shine.
The rest of the colors in the palette include creamy matte hues and shimmery satin shades that apply smoothly to the eye. In particular, the shade Clutch Your Pearls, a color-shifting white-pink shade, and Set the Jewel Tone, a deep blue that shifts to purple, are standout shadows in the palette.
I especially love the packaging because it brings me back to when I first fell in love with makeup; the gold accents are similar to Too Faced's classic packaging from the 2000s, when I coveted the brand from afar. If you're looking for a collection of shadows to wear this New Year's Eve or on a night out, these glitters will certainly make a statement. Get a closer look at the colors and swatches, ahead.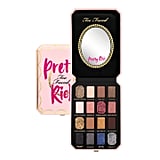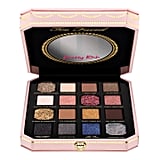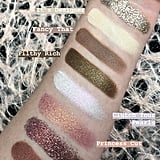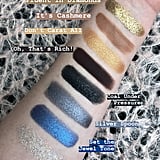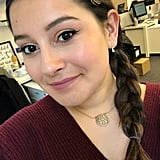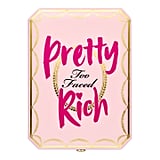 Source: Read Full Article