Kanye West and Kim Kardashian West might have one of the most unlikely yet successful relationships in Hollywood. This duo is anything but typical — she's a reality star who became famous for essentially nothing, while he's a rapper turned Christian evangelist who's unapologetically critical of his A-list peers. You couldn't ask for a more unique pairing.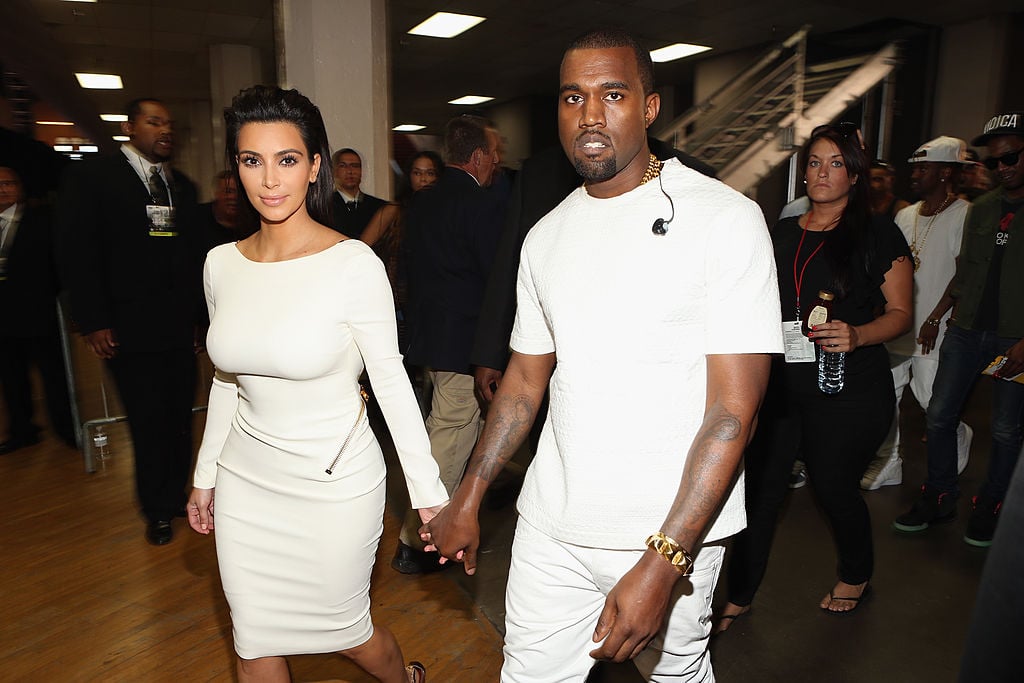 But despite their many, many differences, Kimye is making it work and they both seem genuinely happy and in love with each other. The two share four children together and have been married since 2014. With a solid relationship like theirs, it's a little shocking to discover that most people didn't want to see these two get together.
In fact, haters were outright hostile toward West when he mentioned things were getting serious with Kardashian.
Fans told Kanye West that dating Kim Kardashian would ruinhim
Succeeding in the music industry has just as much to do withreputation as it does with talent. And with Kanye West's image at stake, plentyof fans recommended that he steer clear of Kim Kardashian.
"I mean, everyone wouldtell him, 'You can't be with her! She's a reality star! She's gonna sink yourcareer!'" Kim explained in a preview of her upcoming E! True HollywoodStory special. "And he was just like, 'But I love her. Like, I don'tcare.'"
West couldn't deny his attraction to Kardashian
Despite the possible negative repercussions for his career, KanyeWest kept on seeing Kim Kardashian. According to him, the attraction was impossibleto resist. "Any time I was around her or saw her, itwas a magnetic attraction to this force of energy," he said in an interviewduring the special. "She was good, pure, happy, loving, brave, courageous,strong."
Their relationship almost didn't happen
Because they ran in similar circles, West and Kardashian had met a full decade before they realized their chemistry together and started dating.
"I met Kanye in 2002," Kardashian said. "He would ask everyone who I was, and they always said, 'Oh, she has a boyfriend.' We just always kept on connecting and coming into each other's lives, and then he invited me to Paris to his fashion show, and then that's when it happened. That's when we started our relationship."
"I was like, 'Sh*t! Why didn't this happensooner?!'"
Kim Kardashian and Kanye West are both used to criticism now
Both Kardashian and West put up with hateful comments now, thoughmostly for different reasons. Kardashian gets blasted for everything from usingPhotoshop too often to bragging about her wealth. Meanwhile, West is currentlymaking a transition to a more faith-based career, which many of his fans are confusedby. Kanye West's Sunday Services are bothinspiring and perplexing his Hollywood friends.
Also, Kanye West has come out in publicsupport of President Donald Trump, which is appalling to a huge chunk ofhis fan base. Even Kim Kardashian is a little leery on this point.
But no matter what the critics think, Kardashian and West areclearly making their relationship work and setting an example for the rest ofus. Who would have thought?
Source: Read Full Article