AceShowbiz –Katie Holmes has given Suri Cruise a very valuable lesson of caring and sharing at an early age. The "Logan Lucky" actress recently brought her daughter for a special trip to the Moria refugee camp in Lesbos, Greece, with the organization Artolution.
The 40-year-old star documented her work with Suri and took to Instagram on Saturday, March 23 to share a photo from the trip. In the black-and-white picture, the 12-year-old girl was happily playing with a younger girl. Suri wore sweatpants and a white T-shirt with her hair in braided pigtails as she appeared to give the girl a high-five.
Katie only left the hashtag #moriarefugeecamp and some heart emojis in the caption.
https://www.instagram.com/p/BvWKg7eHIyj/
Katie also shared a picture of her and her daughter Suri being joined by other volunteers as they posed in front of a giant mural. "Thank you @artolution @maxfrieder @emmaaltmanapparel @susankleinshilling for our collaboration #moriarefugeecamp wonderful to spend time with such beautiful souls," she captioned it.
https://www.instagram.com/p/BvUqqzFh28o/
Artolution is a nonprofit organization that brings together children, families, local artists, educators and communities to address issues of armed conflict, trauma and social marginalization through art. Katie is a global ambassador for the organization.
The mother and daughter duo were reportedly in Lesbos for two days. On Saturday, the Jacqueline Kennedy of historical miniseries "The Kennedys" and her daughter were spotted in the nearby city of Mytilene as they prepared for their trip back to the United States.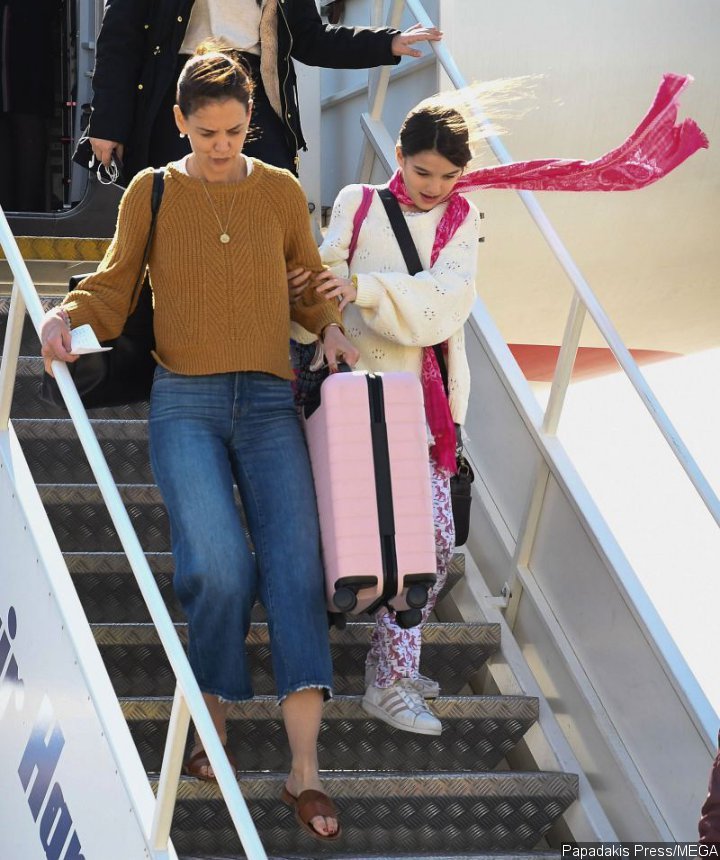 In one of the pictures obtained by In Touch Weekly, Katie and Suri were seen ascending the stairs of an aircraft with the former carrying a pink luggage and Suri holding onto her mother. Katie wore a brown sweatshirt and jeans with a pair of brown sandals.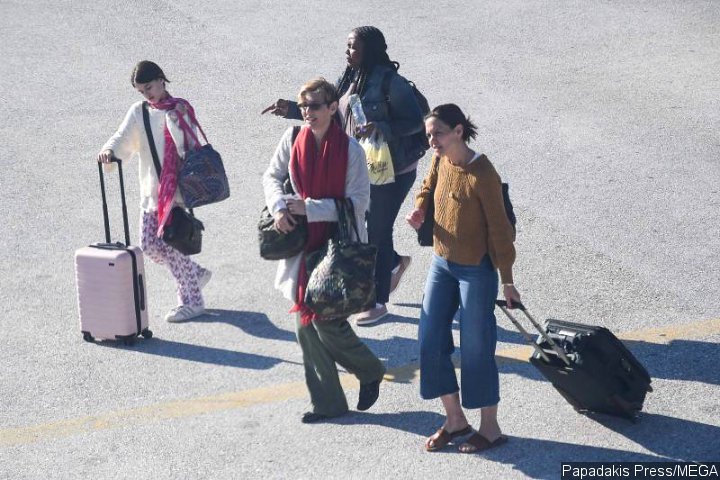 Suri donned an off-white sweater, a pink scarf, white-and-pink pants and white sneakers. She was later seen helping her mother with their belongings as she was responsible for the pink luggage and a colorful shoulder bag, while Katie carried a black luggage.
Source: Read Full Article