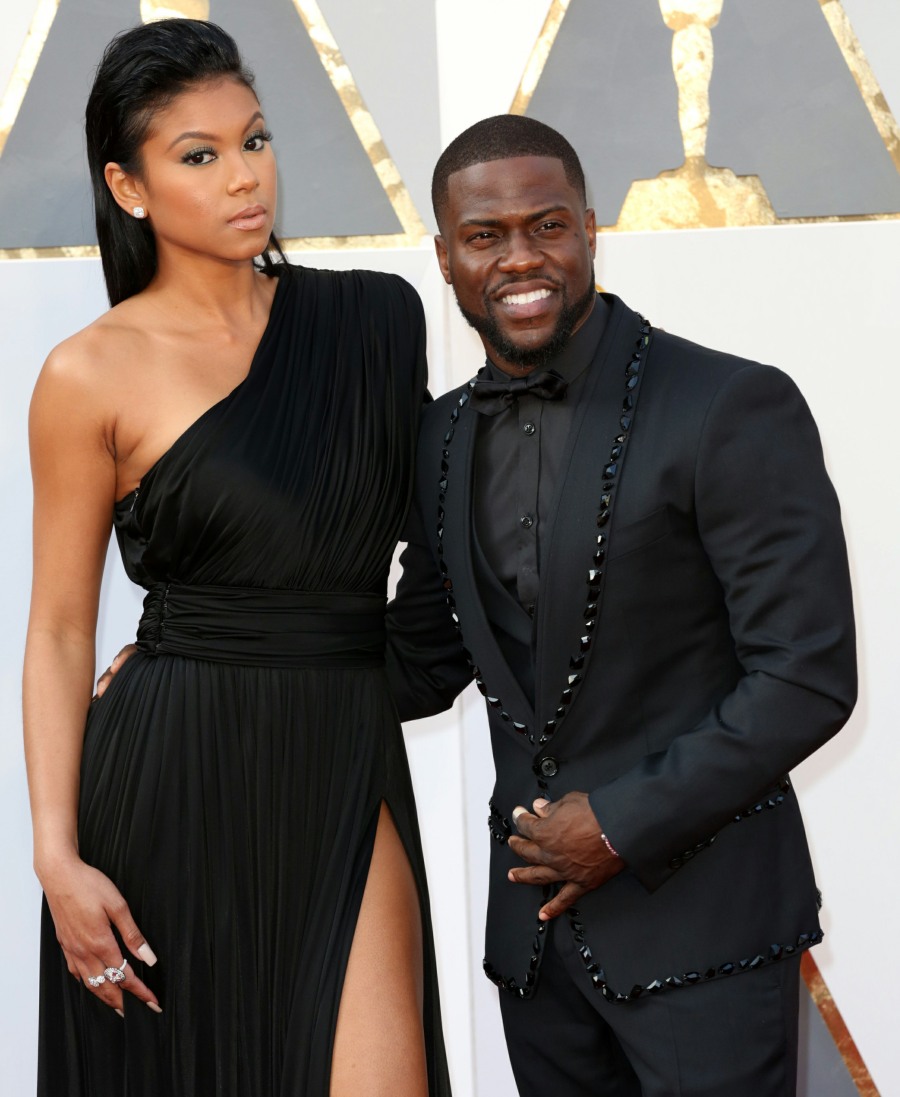 I only realized last week that no one had been hired as the Oscar host yet, and even more…the Golden Globes don't have a host either? The host for the Academy Awards is more important than the Globes, especially as viewership has plummeted steadily for years. Just yesterday, the Hollywood Reporter did a piece on how Oscar-hosting is the worst gig to get, and how it's become an impossible task.
Well, AMPAS announced their 2019 Oscars host and it's… Kevin Hart? Hart is a popular comedian who sells out shows regularly. His films are usually hits. He's "popular" with a younger demographic. But the list of his shenanigans knows no bounds: JUST LAST YEAR he cheated on his pregnant wife, lied about it, made fun of the cheating rumors, then admitted the rumors were true and he was being blackmailed about it. His stand-up comedy is riddled with homophobia, and within the last week, he stepped in sh-t again for throwing a "cowboys and Indians" themed party for his son. I'm not saying there's some perfect candidate for Oscar host out there – I'm just saying that Kevin Hart probably isn't the best choice right at this moment?
Kevin posted this confirmation on Instagram and talked about how it was always his dream to do this. *sigh* We'll see.
For years I have been asked if I would ever Host the Oscars and my answer was always the same…I said that it would be the opportunity of a lifetime for me as a comedian and that it will happen when it's suppose to. I am so happy to say that the day has finally come for me to host the Oscars. I am blown away simply because this has been a goal on my list for a long time….To be able to join the legendary list of host that have graced that stage is unbelievable. I know my mom is smiling from ear to ear right now. I want to thank my family/friends/fans for supporting me & riding with me all this time….I will be sure to make this years Oscars a special one. I appreciate the @TheAcademy for the opportunity ….now it's time to rise to the occasion #Oscars
Photos courtesy of WENN.
Source: Read Full Article