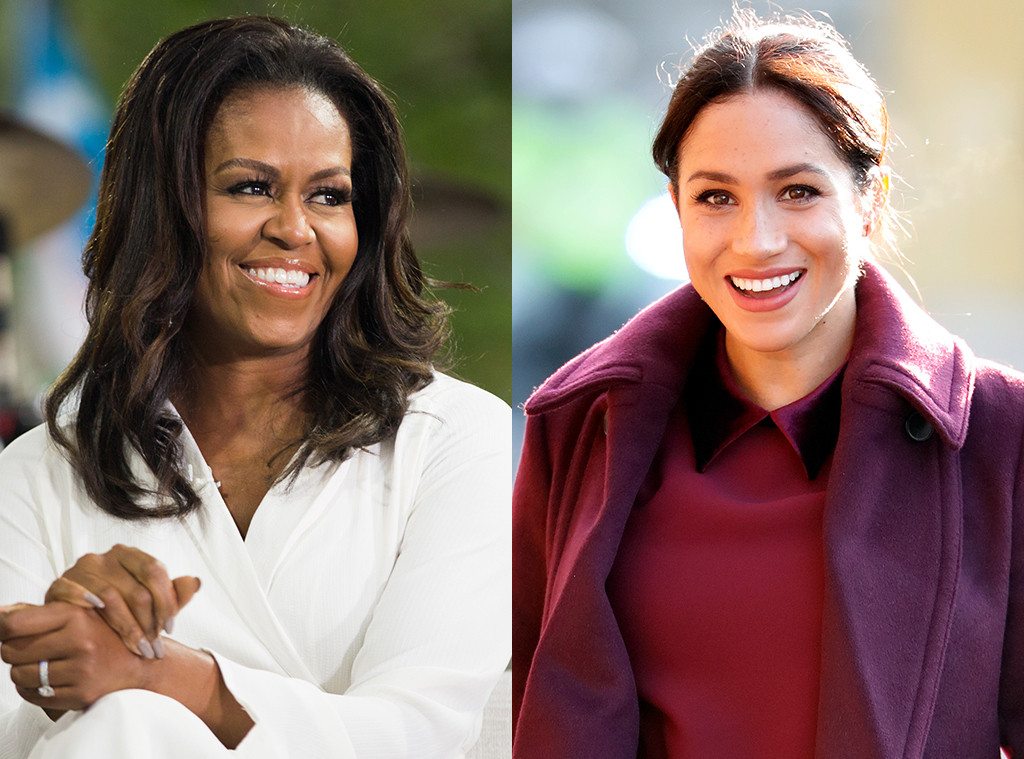 Nathan Congleton/NBC/NBCU Photo Bank via Getty Images; Max Mumby/Indigo/Getty Images
A royal meeting!
Michelle Obama met Meghan Markle on Monday evening when the Duchess of Sussex attended the former First Lady of the United States' book tour stop at the Royal Festival Hall in London. The Palace confirms that Meghan was present at the Becoming author's event, which was moderated by Chimamanda Ngozi Adichie.
An insider tells the Evening Standard that Meghan "had a long private audience with Michelle."
"They spoke at length about the importance of supporting and empowering women across all cultures and communities," the source shares with the outlet. "They also talked about shared experiences of pregnancy and raising children, plus shared causes including girls' education."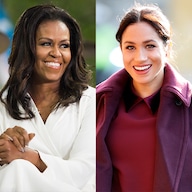 Read
Michelle Obama Shares the Advice She'd Give Meghan Markle
This meeting between the two influential women comes shortly after Michelle shared the advice she'd give Meghan.
"Like me, Meghan probably never dreamt that she'd have a life like this, and the pressure you feel–from yourself and from others–can sometimes feel like a lot," Michelle said in Good Housekeeping's January issue. "So my biggest piece of advice would be to take some time and don't be in a hurry to do anything."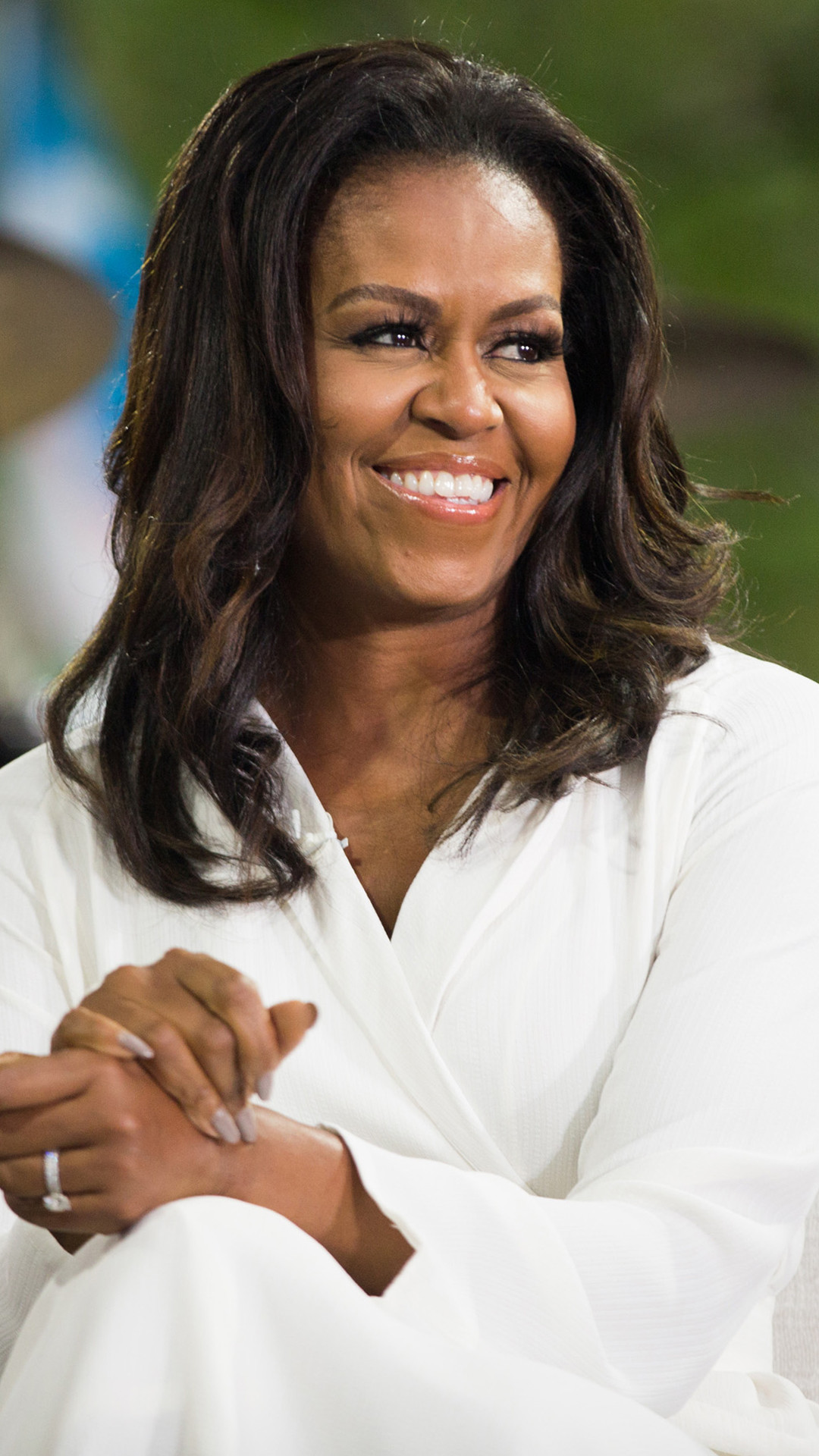 Nathan Congleton/NBC/NBCU Photo Bank via Getty Images
"I spent the first few months in the White House mainly worrying about my daughters, making sure they were off to a good start at school and making new friends before I launched into any more ambitious work," Michelle continued. "I think it's okay–it's good, even–to do that."
Michelle believes that Meghan, who is expecting her first child with the Prince Harry in 2019, will have the biggest impact with her platform if she's "doing something that resonates with her personally."
Source: Read Full Article