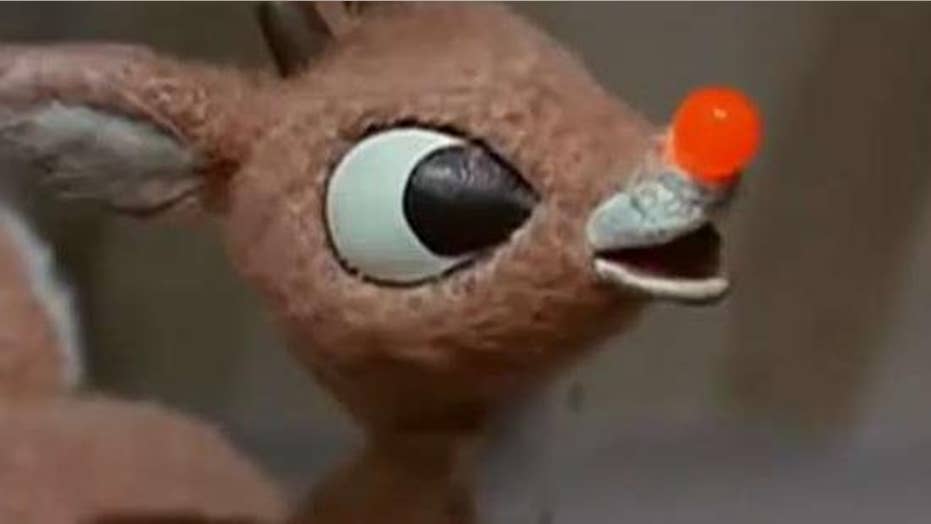 Are progressives missing the point of 'Rudolph'?
Huff Post claims 'Rudolph the Red-Nosed Reindeer' promotes bigotry; Dave Rubin responds.
Corinne Conley, the veteran actress who voiced one of the misfits in "Rudolph the Red-Nosed Reindeer," has defended the 1964 classic from critics who say it's "problematic" for our times.
The film's airing on CBS last Tuesday – a holiday tradition going back to its debut – unleashed a wave of comments on social media, with critics suggesting that the film was a metaphor for racism and homophobia while calling Santa Claus abusive and bigoted.
'RUDOLPH THE RED-NOSED REINDEER' CLASSIC CALLED BIGOTED, 'SERIOUSLY PROBLEMATIC' 
Speaking with TMZ over the weekend, Conley called the criticism misplaced because Rudolph overcomes the bullying he receives and leads Santa Claus' sleigh.
"I don't think that by getting sensitive to bullying that you want to copy it… you want to get rid of it," Conley said. "And certainly in 'Rudolph the Red-Nosed Reindeer,' everyone is reconciled happily at the end of the movie and let's hope in today's society, the things that people are bullying about can also be rectified."
Conley disagreed with the notion that people would be emboldened to bully others just by watching the film. Had the characters in the story not reconciled their differences, Conley said, the film wouldn't have stood the test of time.
"I would say [the film] is more relevant now than ever because there's so much bullying going on, but it's all reconciled in 'Rudolph,' and surely people wouldn't love it so much if it left a resonance of bullying. It wouldn't be so indelible in people's hearts."
The film's co-producer Arthur Rankin Jr. in 2010 said he thought the film would help inspire marginalized children to find their own role, like Rudolph.
'Rudolph' will air once on Saturday, Dec. 8 at 8 p.m. ET on CBS.
Source: Read Full Article