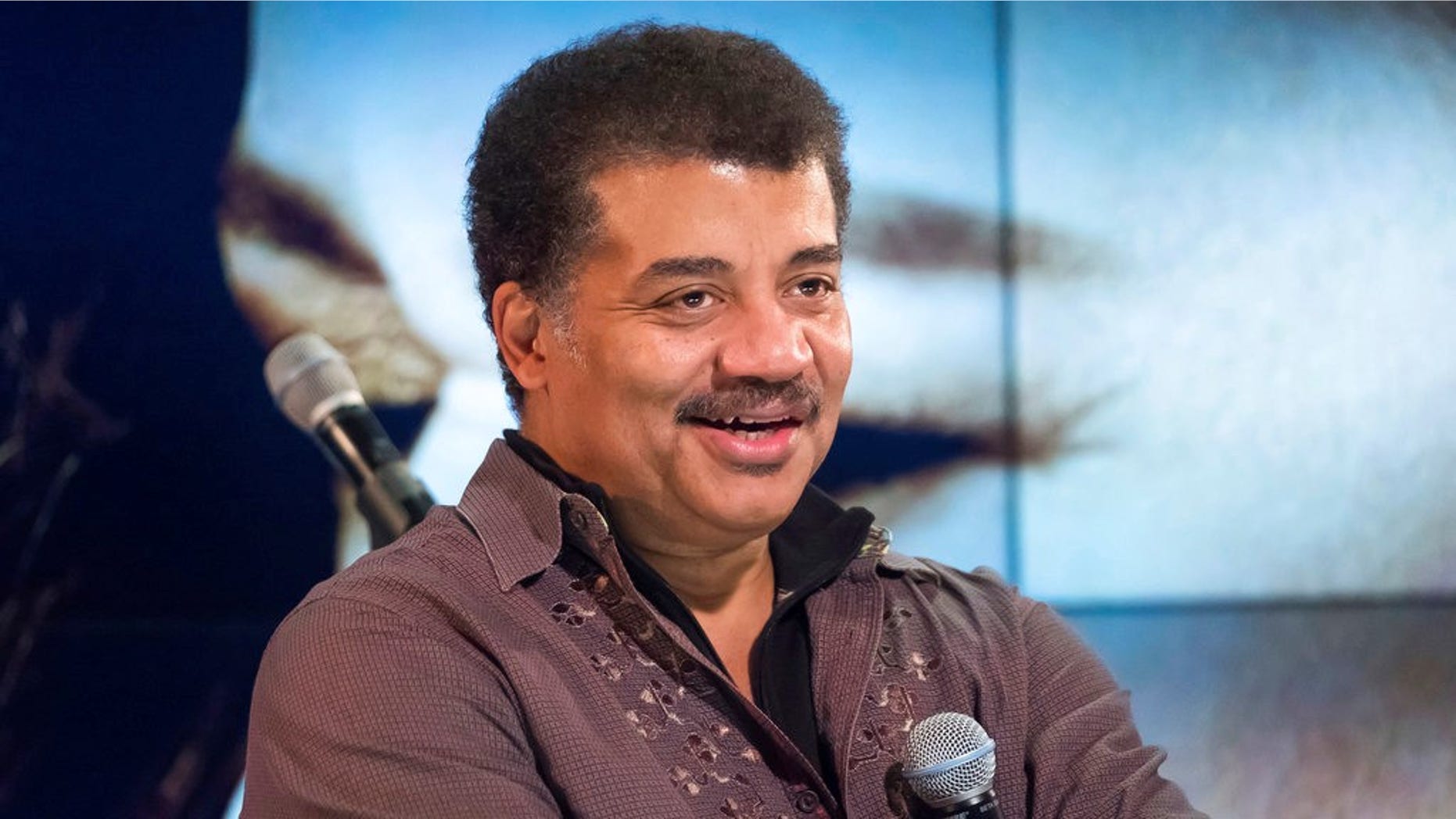 Neil deGrasse Tyson said he will cooperate fully with an "impartial investigation" into allegations of sexual misconduct that have been leveled against him.
(AP)
Neil deGrasse Tyson addressed in a lengthy Facebook post on Saturday the allegations of sexual misconduct leveled against him by three women.
The astrophysicist and author tackled each of the allegations in the post titled, "On Being Accused," where he offered his version of the events and denied the allegations. Tyson said many men who are accused of sexual misconduct in the #MeToo era are "presumed to be guilty by the court of public opinion."
"I've recently been publically [sic] accused of sexual misconduct. These accusations have received a fair amount of press in the past forty-eight hours, unaccompanied by my reactions," Tyson wrote Saturday. "In many cases, it's not the media's fault. I declined comment on the grounds that serious accusations should not be adjudicated in the press."
"But clearly I cannot continue to stay silent. So below I offer my account of each accusation," he added.
Last month, three women detailed to Patheos, a religion and spirituality website, Tyson's alleged inappropriate sexual advances toward them. In a report published Thursday, Dr. Katelyn Allers, an associate professor at Bucknell University, recalled a 2009 meeting with Tyson, who she said felt her up while searching for Pluto on her tattoo.
"After we had taken the picture, he noticed my tattoo and kind of grabbed me to look at it, and was really obsessed about whether I had Pluto on this tattoo or not… and then he looked for Pluto, and followed the tattoo into my dress," Allers told the site.
The 60-year-old said Saturday that he didn't remember searching for Pluto as part of her tattoo, but admitted "it is surely something I would have done in that situation." He disputed reports that he had "groped" Allers.
"I was reported to have 'groped' her by searching 'up her dress,' when this was simply a search under the covered part of her shoulder of the sleeveless dress," he said. "I only just learned (nine years after) that she thought this behavior creepy.  That was never my intent and I'm deeply sorry to have made her feel that way. Had I been told of her discomfort in the moment, I would have offered this same apology eagerly, and on the spot."
A second woman, Ashley Watson, told Patheos she was forced to quit her job as Tyson's assistant after he made inappropriate sexual advances toward her. Watson claimed Tyson had "predatory tendencies" and once tried to convince her to have sex with him. Watson pointed to a time when Tyson invited her to his apartment to "unwind for a couple of hours" in 2018.
The former assistant said the meeting was uncomfortable and ended with an "awkward and incredibly intimate handshake." She said she quit her job after "negative interactions" with her boss.
Tyson wrote in his Facebook post that he never touched Watson aside from the special handshake he had learned from a Native American elder on reservation land.
"I've never forgotten that handshake, and I save it in appreciation of people with whom I've developed new friendships," he wrote, adding that he "apologized profusely" during his last meeting with Watson.
"I note that her final gesture to me was the offer of a hug, which I accepted as a parting friend," he said.
The third woman, Tchiya Amet, accused Tyson of drugging and raping her when they were grad students at University of Texas in 1984. Amet, who previously went by Staci Hambric, told Patheos that the alleged sexual encounter caused her to drop out of the astronomy program and seek therapy for post-traumatic stress disorder.
"I woke up in his bed; I was naked… When he saw that I had woken up, he got on top of me and mounted me, and I passed out again," Amet recalled.
Tyson said he had a brief relationship with an astro-graduate student that quickly fizzled. He added that they ran into each other a few years later when she was pregnant.
"More than thirty years later, as my visibility-level took another jump, I read a freshly posted blog accusing me of drugging and raping a woman I did not recognize by either photo or name," Tyson wrote Saturday. "Turned out to be the same person who I dated briefly in graduate school. She had changed her name and lived an entire life, married with children, before this accusation."
Tyson denied the drug and rape allegation and said it has been used "as a kind of solicitation-bait by at least one journalist to bring out of the woodwork anybody who had any encounter with me that left them uncomfortable."
Fox Entertainment and National Geographic, the networks that air Tyson's shows "Cosmos" and "StarTalk," announced Friday they will be conducting a "thorough investigation" into the allegations, Deadline reported. Tyson was host of "Cosmos: Possible Worlds" on Fox in 2014 and a new edition of the series was to air on National Geographic next year.
Tyson said he fully supports the investigation.
The Associated Press contributed to this report.
Source: Read Full Article