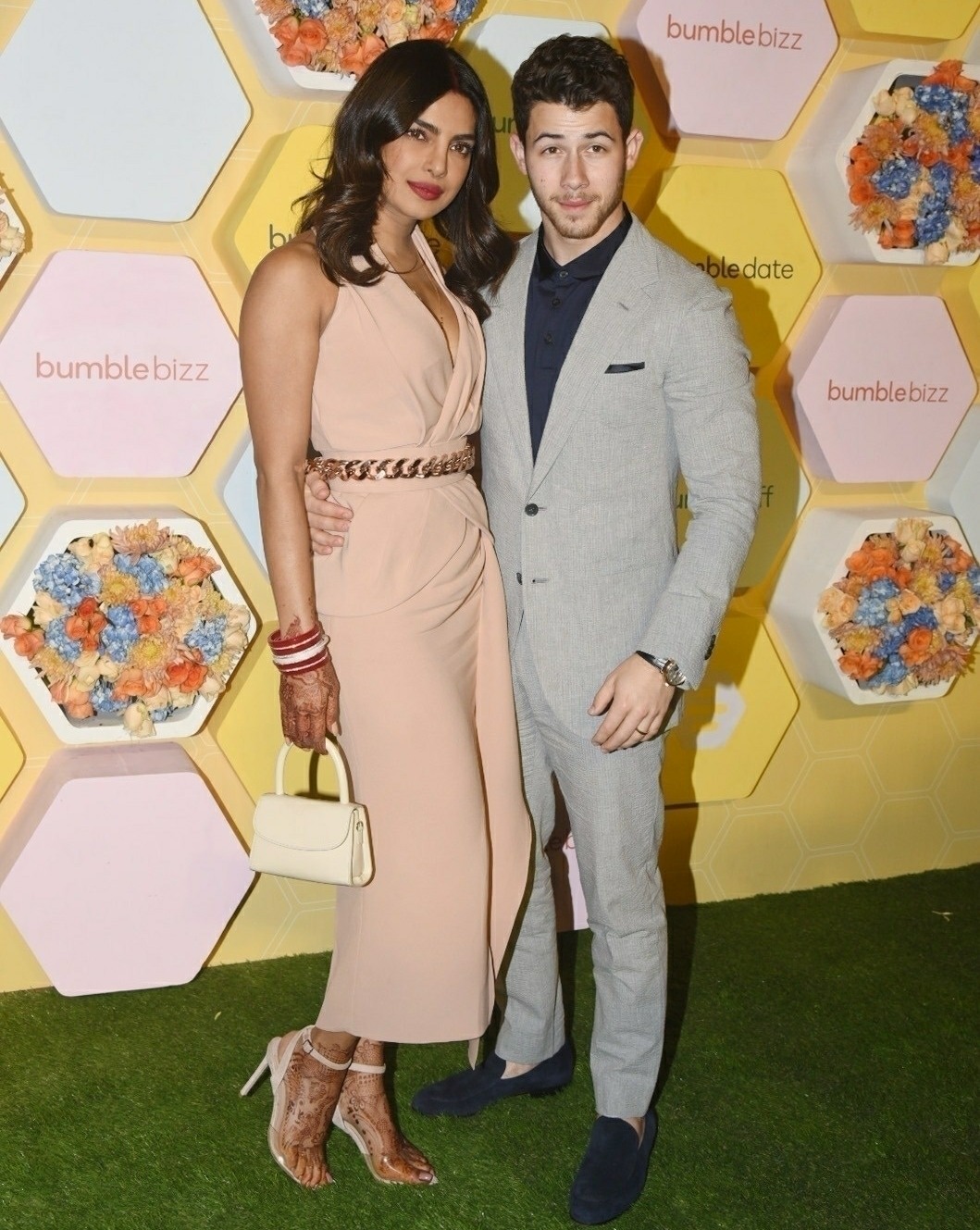 Here are some photos of Priyanka Chopra and Nick Jonas in New Delhi, because I guess we haven't gotten enough new photos of them in the past two weeks. Instead of quietly going on their honeymoon, they decided to attend the launch event for the Bumble app, which Priyanka is invested in, apparently. So… this appearance was sort of sponsored, in that Priyanka profits from Bumble becoming more widely known and used. I would expect nothing less from the sponcon extravaganza. According to YET ANOTHER EXCLUSIVE with People Magazine, Priyanka and Nick are headed off on a honeymoon somewhere, and they are thinking of babies:
Priyanka Chopra, 36, and Nick Jonas, 26, are looking forward to their private honeymoon "at some resort somewhere in the world," the actress jokingly tells PEOPLE exclusively for this week's cover story. The globe-trotting couple also has to decide where to call home. Despite their busy careers, the two are "determined to prioritize each other in everything we do," says Jonas. "And make every day special whether together or apart."

Thus far, the bride and groom have made a pact "to speak multiple times a day and try and not go more than two weeks without seeing each other," Chopra adds. "Distance can be hard on any relationship, but it has actually made us that much closer."

As for starting a family, the couple plan to take things as they come. "I always say, 'Man proposes, God disposes.' So I'm not taking any chances," says Chopra. "We definitely want kids, and when the time is right, it will happen."

For now, the memories of one incredible weekend are all they need. "Let us be married first for a while before we have to make all these big decisions," says Jonas, laughing. "We're in our honeymoon period right now and we will be for a very long time."
[From People]
Oh, lord. It honestly just occurred to me – right at this very moment – that their honeymoon could be a sponcon extravaganza too. Remember Pippa Middleton's honeymoon tour? Pri and Nick's honeymoon could be like that, only a million times worse because of their additional sponsorships and their ability to court the international press. As for this interview.. they haven't even decided where they'll live??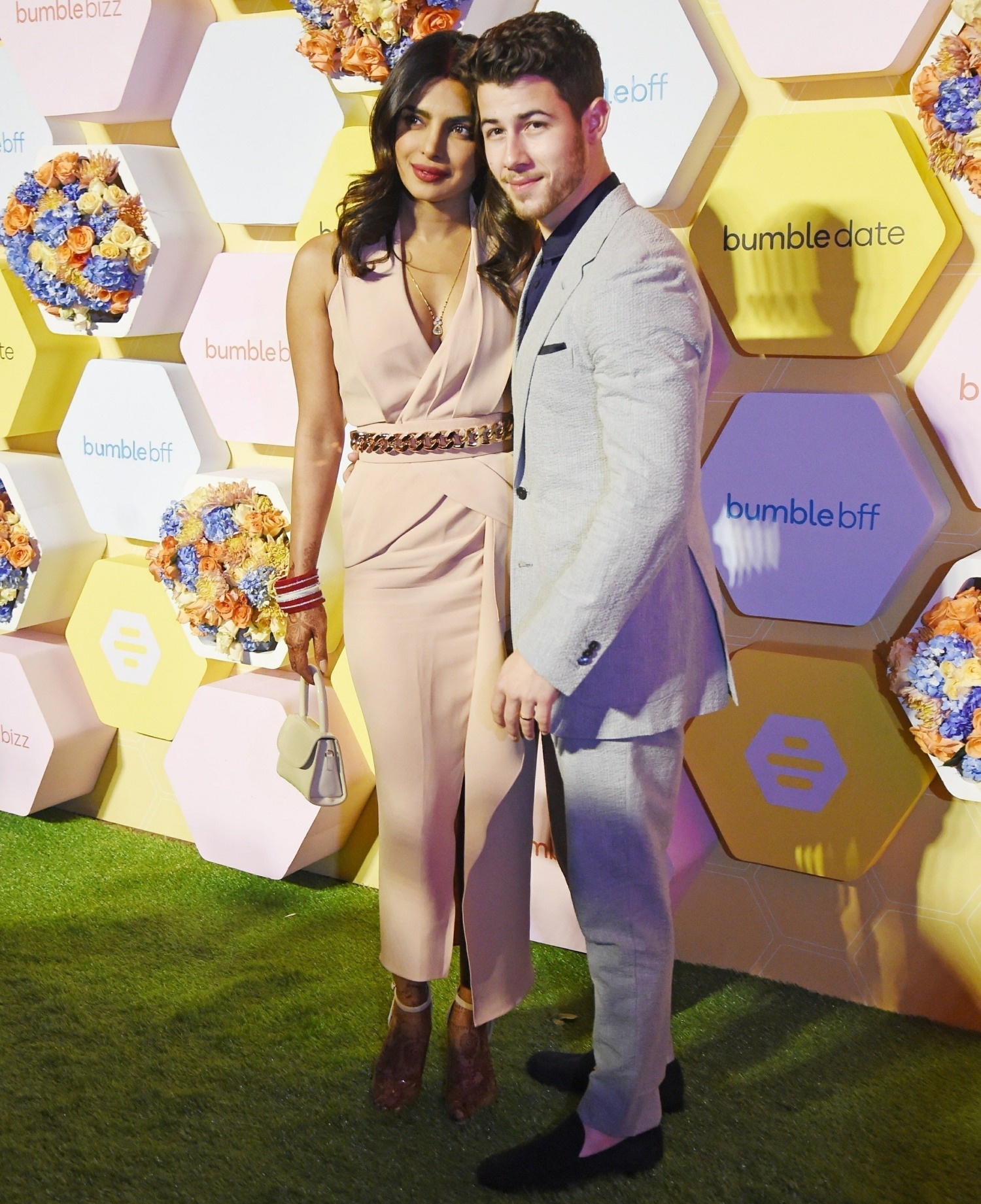 Photos courtesy of Backgrid.
Source: Read Full Article