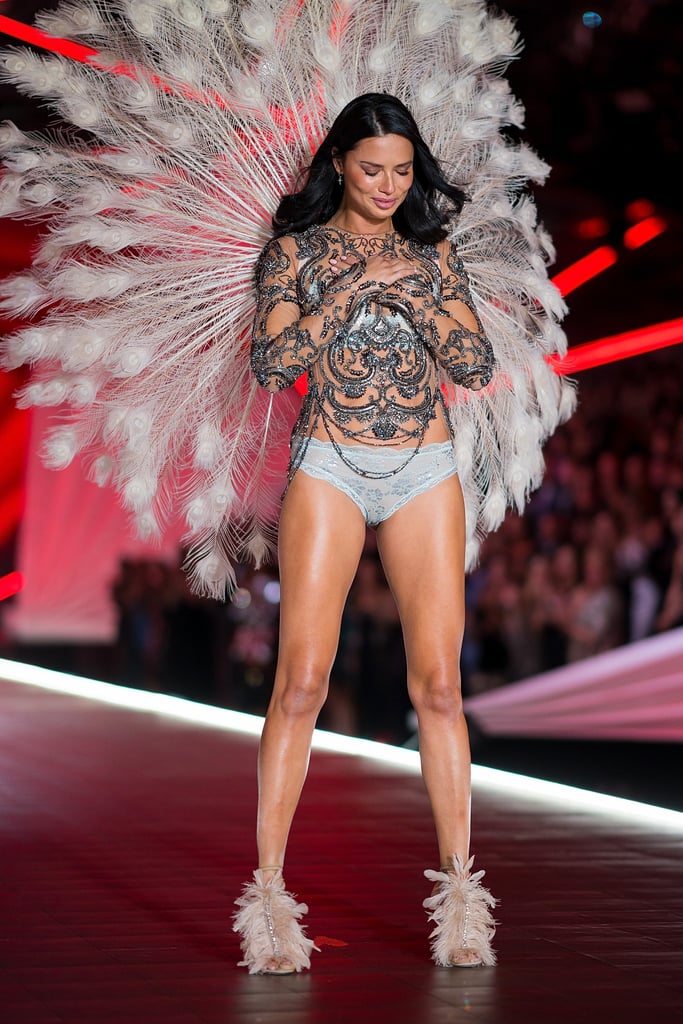 Adriana Lima Wasn't the Only One Crying Over Her Last VS Show — All of Twitter Was

It's the end of an era. After 20 glamorous years of being an Angel and 18 sexy-as-hell Victoria's Secret Fashion Shows, Adriana Lima has hung up her wings. The 37-year-old supermodel walked in her last runway show this year, and needless to say, tears were involved — not only from Adriana herself but also from her fellow VS Angels and the thousands of fans who cheered her on throughout her two-decade career with the brand.
On the night the Victoria's Secret Fashion Show was taped back in November, Adriana shared a short but sweet message with her Instagram followers. "Dear Victoria, Thank you for showing me the world, sharing your secrets, and most importantly not just giving me wings but teaching me to fly," the mom of two wrote. When the show finally aired on Dec. 2, she echoed a similar sentiment in another post, writing, "Definitely one of the most memorable/emotional experience in my life . . . I am grateful for have been part of this beautiful family for 20 years of my life. Thank you from the bottom of my heart for all the love."
Keep reading to see a few photos of Adriana's final walk and all the emotional reactions from viewers everywhere. We miss you already, Adriana!
Source: Read Full Article