For some, the idea of traveling during the holidays sounds like a nightmare. For others, the idea of traveling anytime at all sounds like heaven. If your boyfriend or girlfriend has a serious case of wanderlust, they most likely have a few dream trips on their list. But instead of splurging for plane tickets for your partner, consider these perfect holiday 2018 gift ideas for a travel lover!
Even the most well-seasoned traveler might still get an achy neck on a plane, forget which adapter they need for which country, or misplace a boarding pass or itinerary. Having the right gear can make a trip so much smoother, regardless of whether you're dealing with delays or detours.
While your adventure-seeking boyfriend or girlfriend may have a lot of great travel gear already, these things will take their travel game from solid to stellar. Spinner luggage sets make whisking through airports a breeze (yes, there are two sets on this list because they're both so great!), a travel journal will help you jot down remember your experiences, and who doesn't love a great moisturizer to stay hydrated and glowing after long flights? If you and your boo decide to take a trek together, there's a few things on this list that you might just want to get two of!
Pinch Travel Kit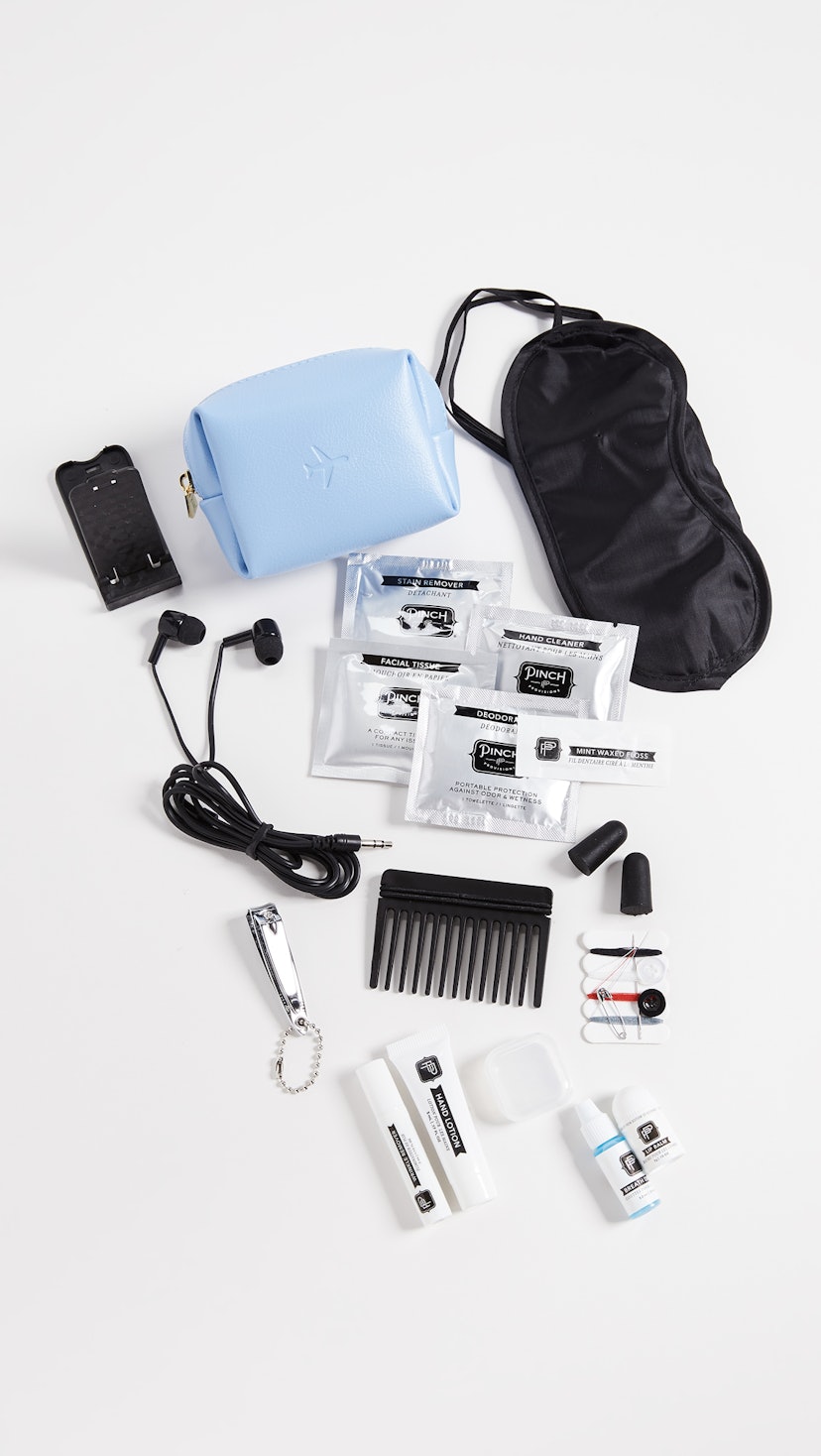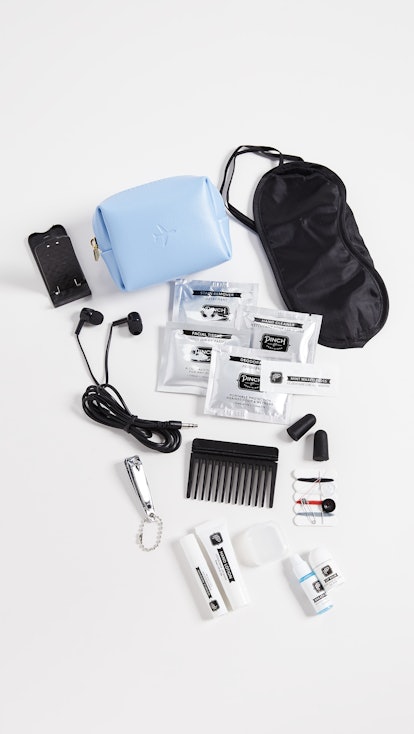 Pinch Travel Kit
$24
Gift Boutique
It doesn't get much more comprehensive than this.
Samsonite Luggage Set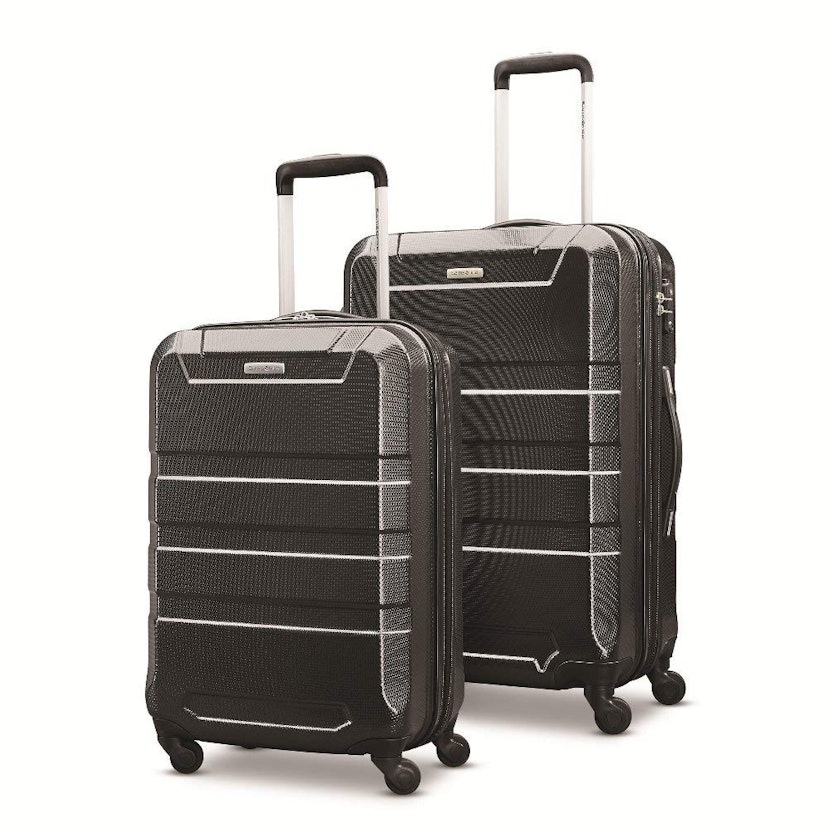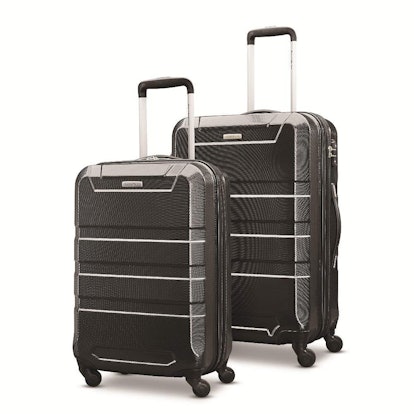 Samsonite 2-Piece Nested Hardside Luggage
$430
$120
Amazon
Laundry Travel Pack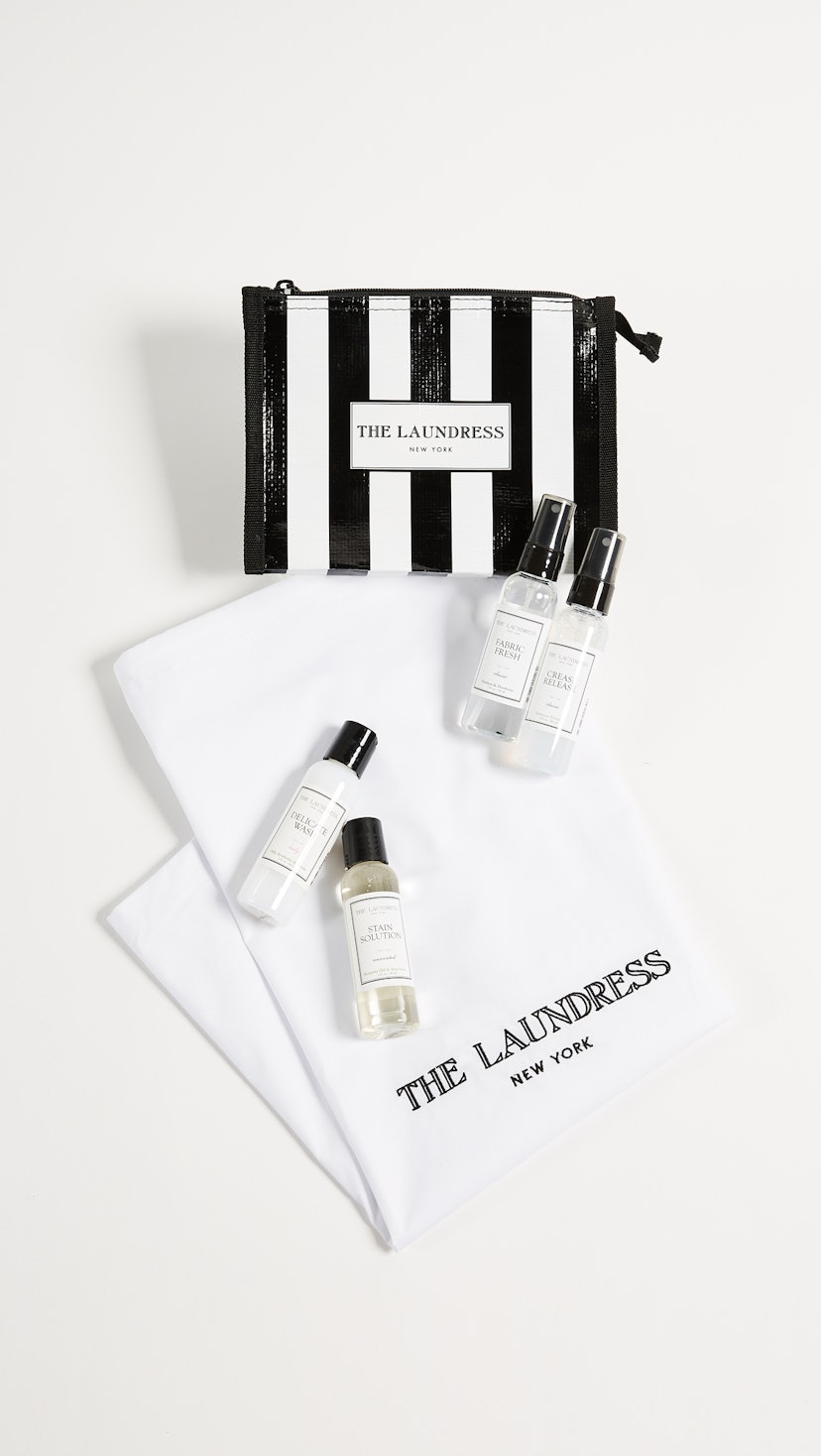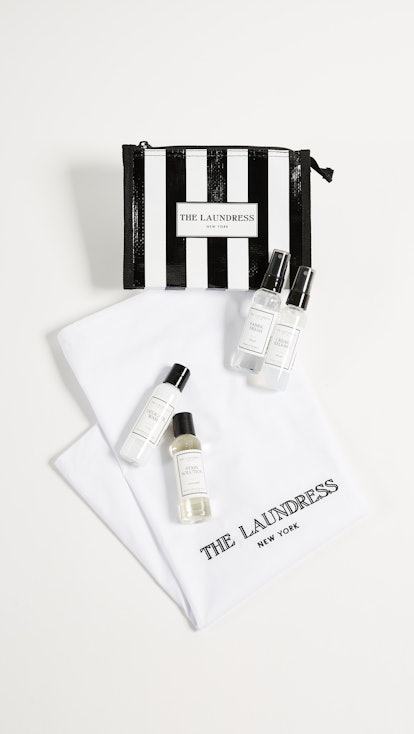 Travel Pack
$50
The Laundress
For fresh-smelling, clean clothes no matter where in the world you happen to be.
Cozy Chic Travel Shawl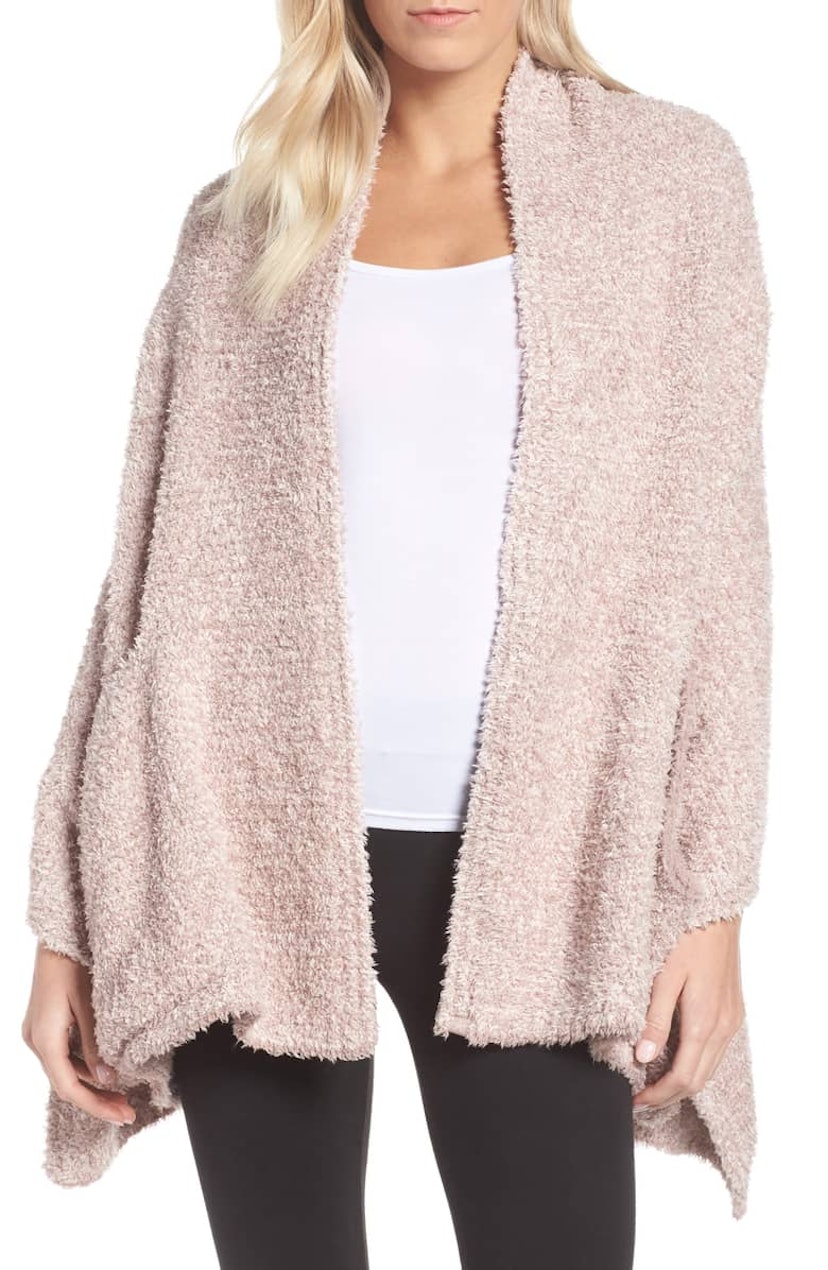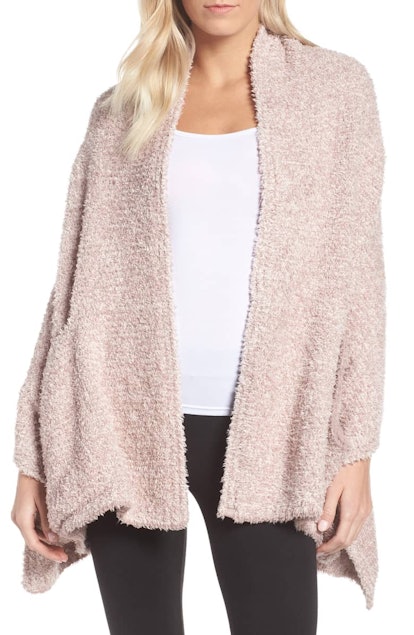 Barefoot Dreams Cozy Chic Travel Shawl
$110
Nordstrom.com
This microfiber shawl will keep you stylish and cozy during your travels. It's machine-washable, won't shrink or pill, and comes in six lovely colors.
Calpak Spinner Luggage Set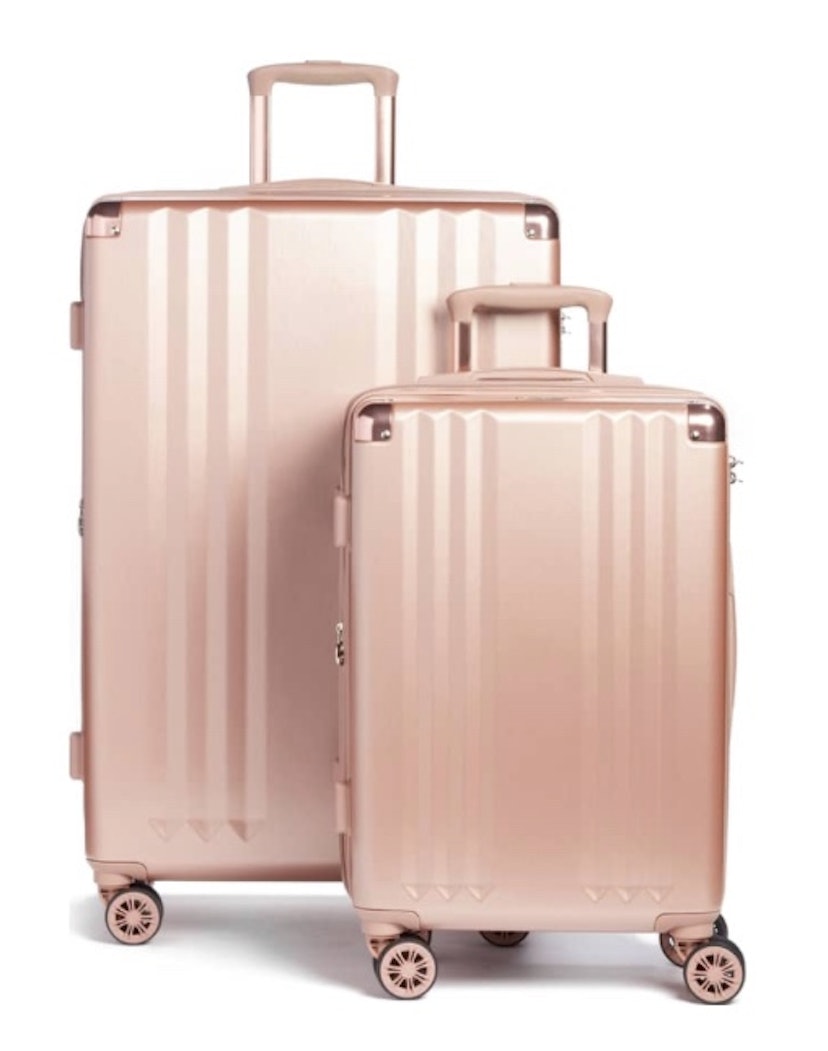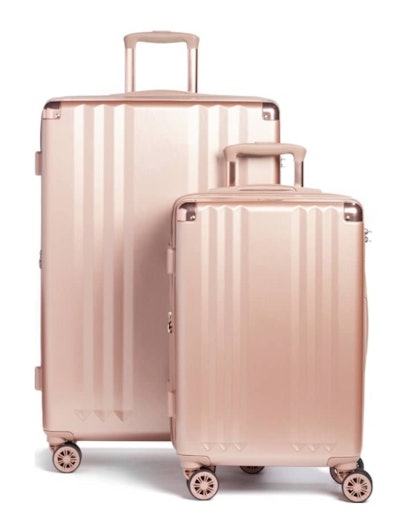 Spinner Luggage Set from Calpak
$285
Nordstrom.com
Not only are these pieces durable, easy to maneuver, and lightweight, they're also gorgeous! The small case meets carry-on size requirements, while the large case must be checked.
Travel Pillow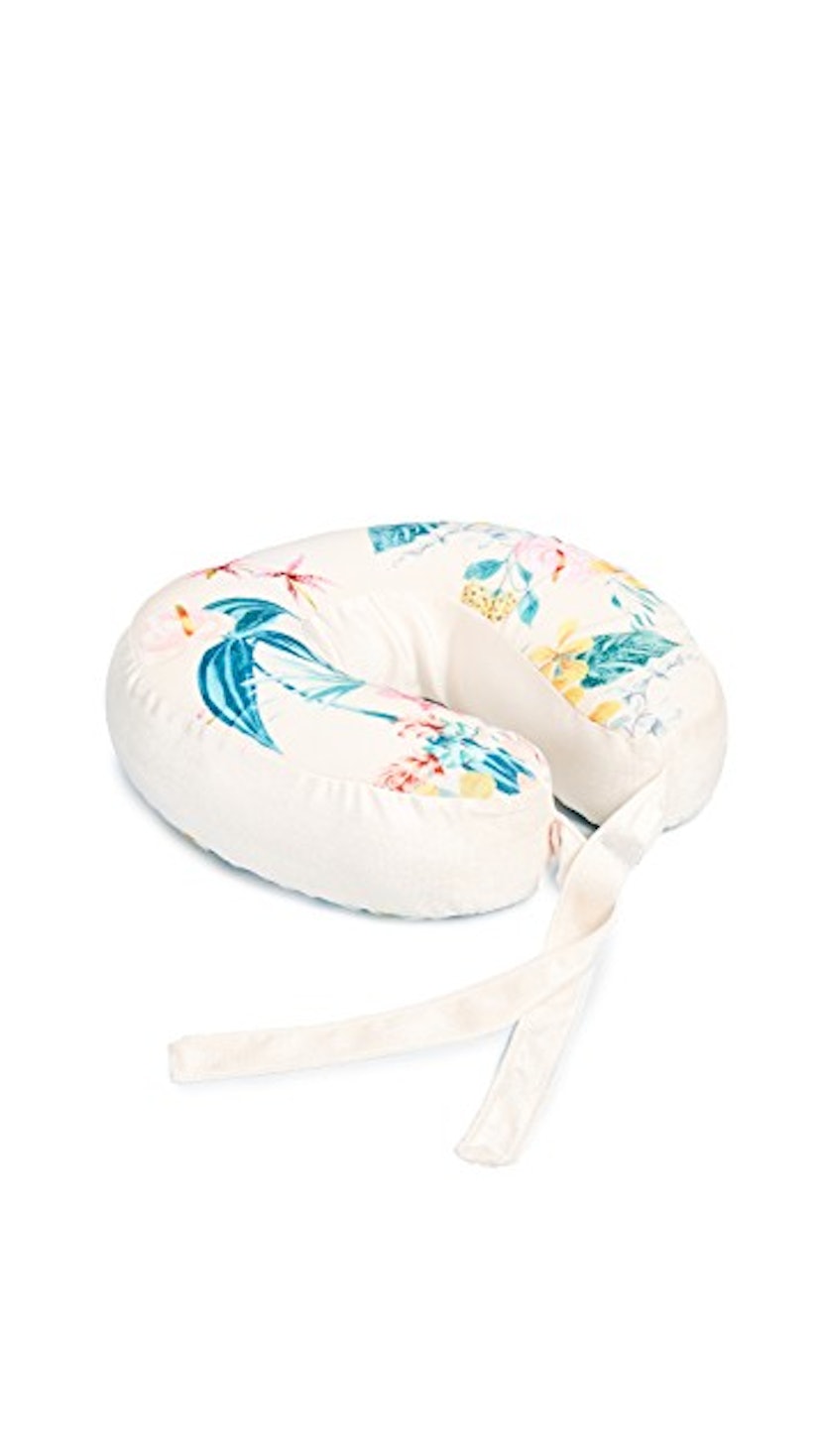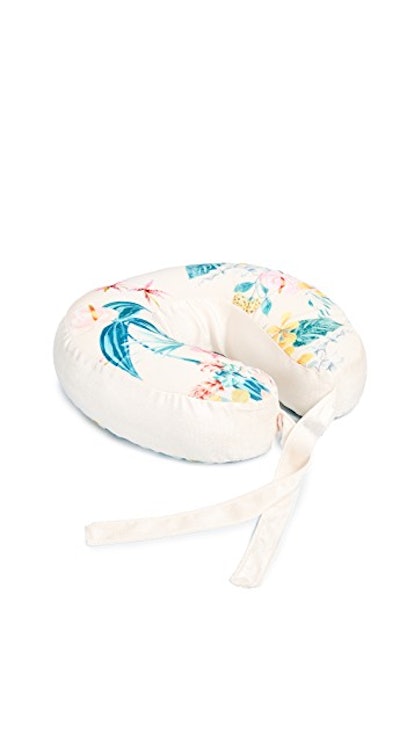 Ban.Do Travel Pillow
$24
Shopbop.com
This pillow will have you dreaming of paradise as you sleep comfortably during your travels. The phrase "wish you were here" is written on the back of the pillow, and it is made of soft fabric with a ribbon tie at the front.
His & Hers Luggage Tags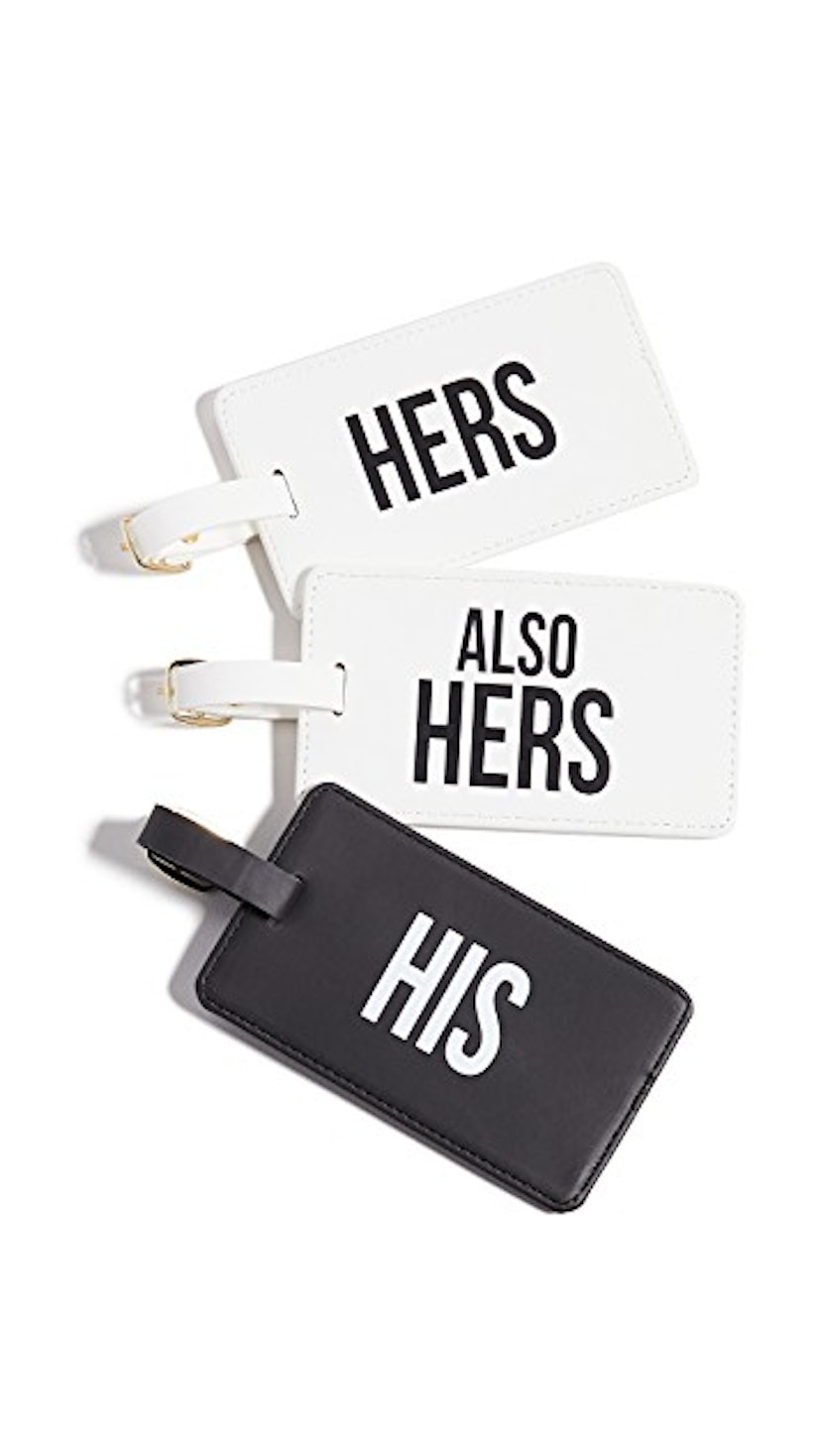 His And Hers Luggage Tags
$42
Shopbop.com
This fun luggage tag set is made of imitation leather, has a buckle closure, and a matte finish. This set is a playful way to make sure your bags don't get mixed up or lost!
4 Port USB Travel Adapter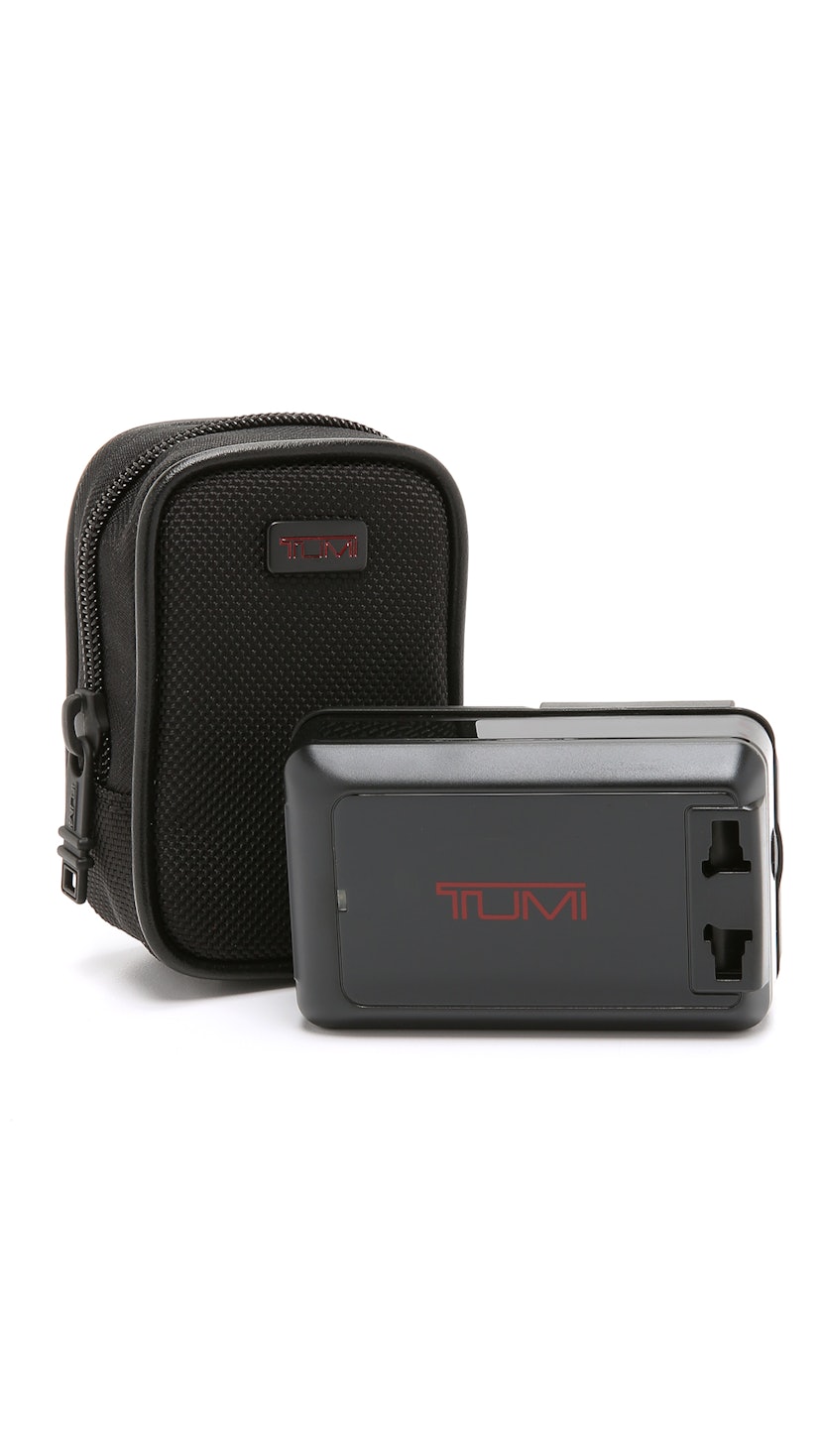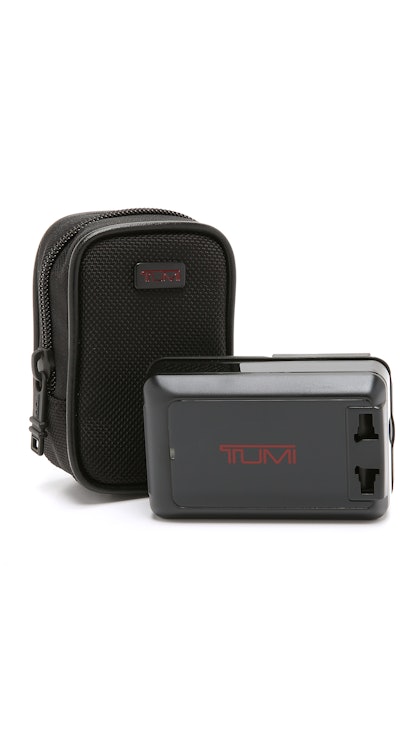 4 Port USB Travel Adaptor
$125
Tumi
Anyone who has traveled internationally knows this gift is godsend.
Monogrammed Passport Cover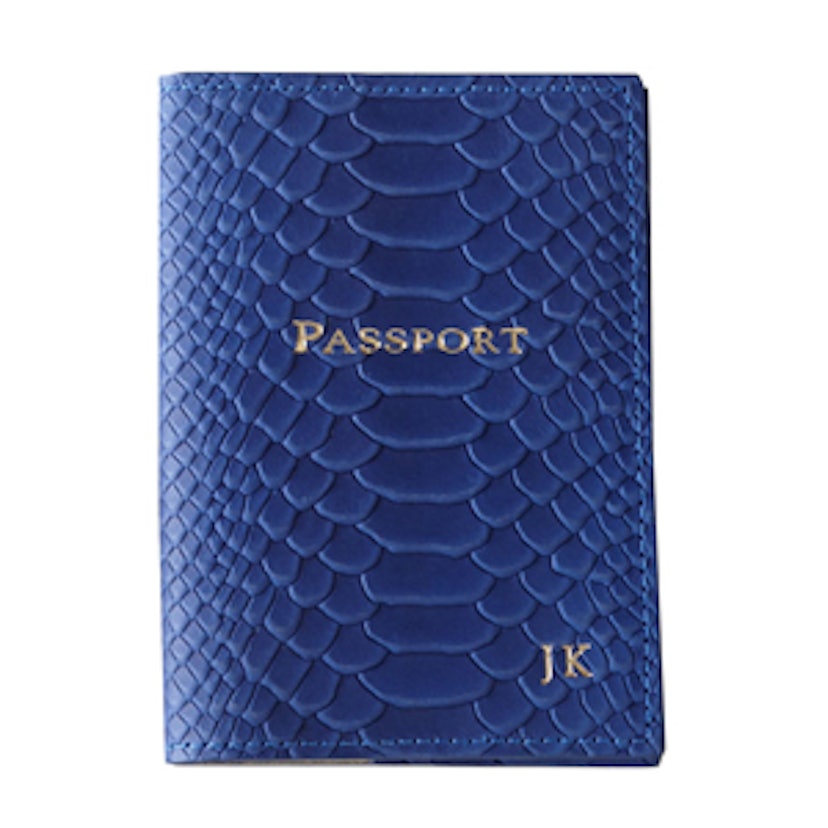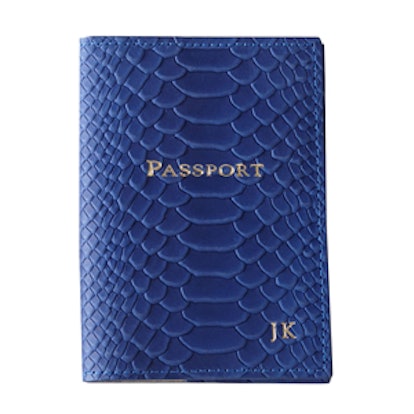 Monogrammed Passport Cover
$49
GiGi New York
Moleskin Travel Journal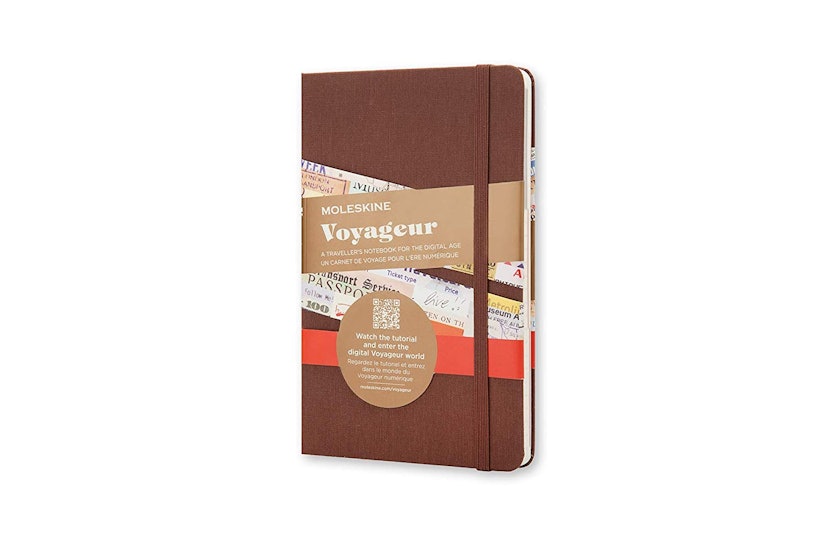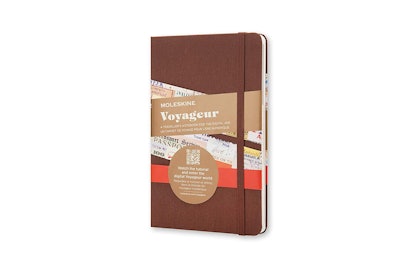 Moleskin Travel Journal
$14.95
Amazon.com
Color-coded tabs, detachable lists, stickers, and plenty of writing space make this clothbound journal your perfect travel companion. It is designed with the modern traveler in mind and has a pocket for printed emails, maps, and itineraries.
Fresh Youth Preserve Facial Moisturizer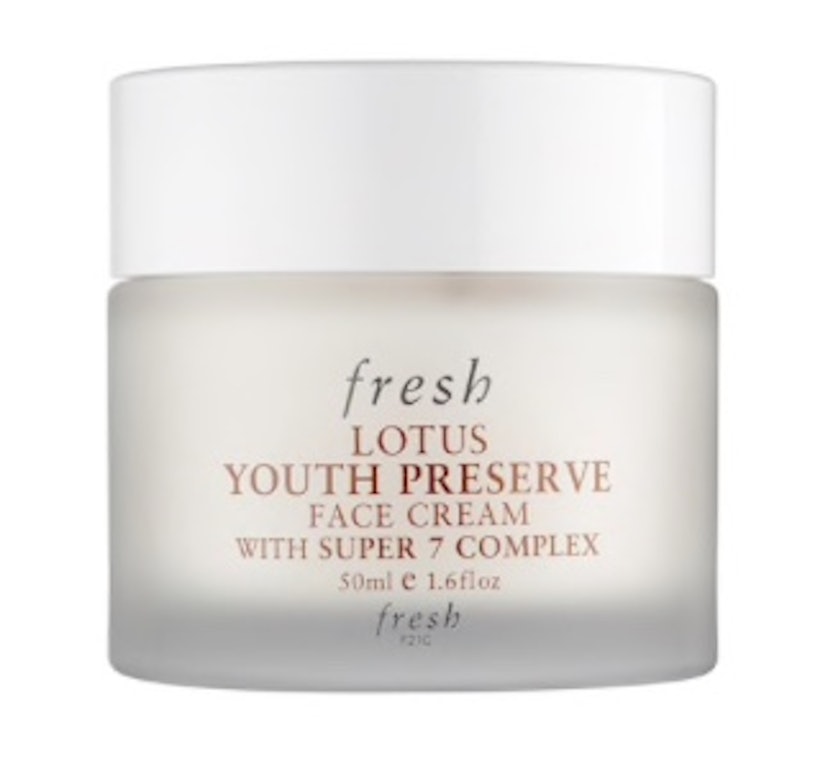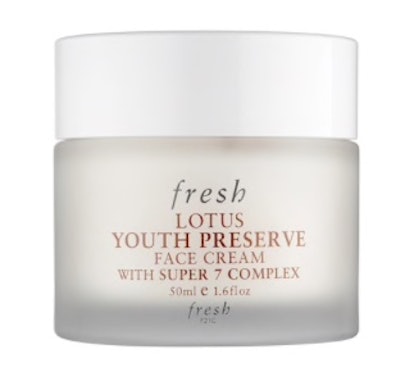 Fresh Youth Preserve Facial Moisturizer
$45
Sephora.com
This daily moisturizer works will with normal, dry, and oily skin, and will help you maintain your glow on the go!
Whether it's a weekend trip or a weeks-long trek around the world, traveling is an amazing way to experience life. The holidays is a great time to gather with friends, family, and loved ones to celebrate, and any of these gifts will let your honey know you care. Now get packing!
Source: Read Full Article