Let's be honest, Brittany Cartwright is one of the most beloved cast members on Vanderpump Rules. Even so, the fan-favorite does actually get her fair share of social media trolls, just like other reality TV stars. Recently, Brittany shut down pregnancy rumors on Instagram after fans got carried away in the comments section.
The Vanderpump Rules cast member posted a mirror selfie that caught a lot of attention from Instagram users. She captioned the post, "Sleigh all day." Unfortunately, the comments were not all positive reactions to her look (which she did slay, by the way). Instead, there were a lot of rude people asked if she is pregnant, and others accused her of hiding a pregnancy.
One person wrote, "On purpose girl don't post it if ain't gonna admit to it dang! Clearly something is up!" Brittany clapped back at the comment directly. She responded,
Yes, it really is "all so rude." That wasn't the only person who commented on the post. One Instagram follower wrote, "Well my first impression was: is she pregnant?" Another person replied to the post with, "Beautiful face beautiful girl but wow that angle though it does make you wonder a bit… Just saying."
Meanwhile, another person commented, "Not sure if it is what she's wearing, the angle or the way the material drapes but I instantly thought 'she's preggo!'
One follower actually addressed Brittany's own response with a not-so-nice comment. The person wrote,
Being "genuinely curious" about whether or not Brittany is pregnant is still no excuse to put her body or personal life on blast. Would these people comment on photos of their real-life friends asking if they're pregnant? Just because Brittany is a cast member on a TV show, it doesn't mean she's not a real person just like everyone else. The speculation is rude and insensitive.
Aside from responding to that comment, Brittany actually posted another photo from that same day in the same location. She asked her followers, "How about this angle?"
Her fiancé Jax Taylor came through with a supportive comment. The Vanderpump Rules OG wrote, "Look amazing in every angle baby!!! I love you. @brittany" Brittany's Pump Rules costar Kristen Doute commented, "More like this ANGEL."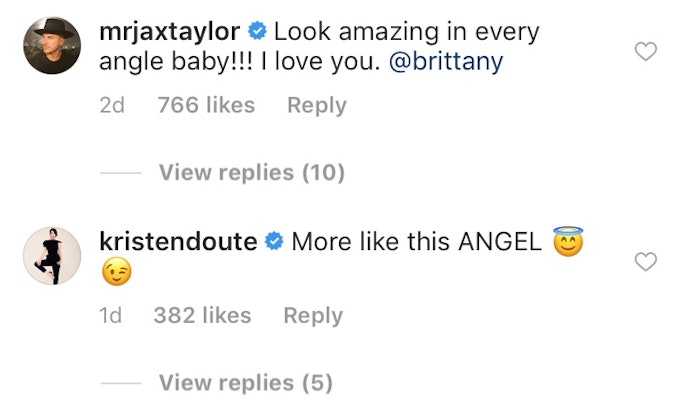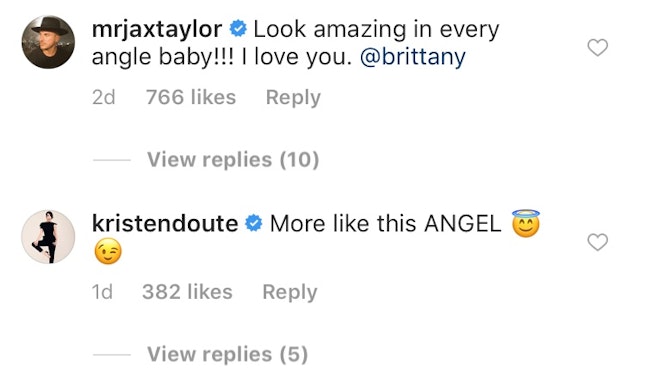 Brittany also posted about a difference in her appearance in an Instagram Story. She told her followers, "I had to have emergency dental work today so I am swollen still lol but NYC here we come!"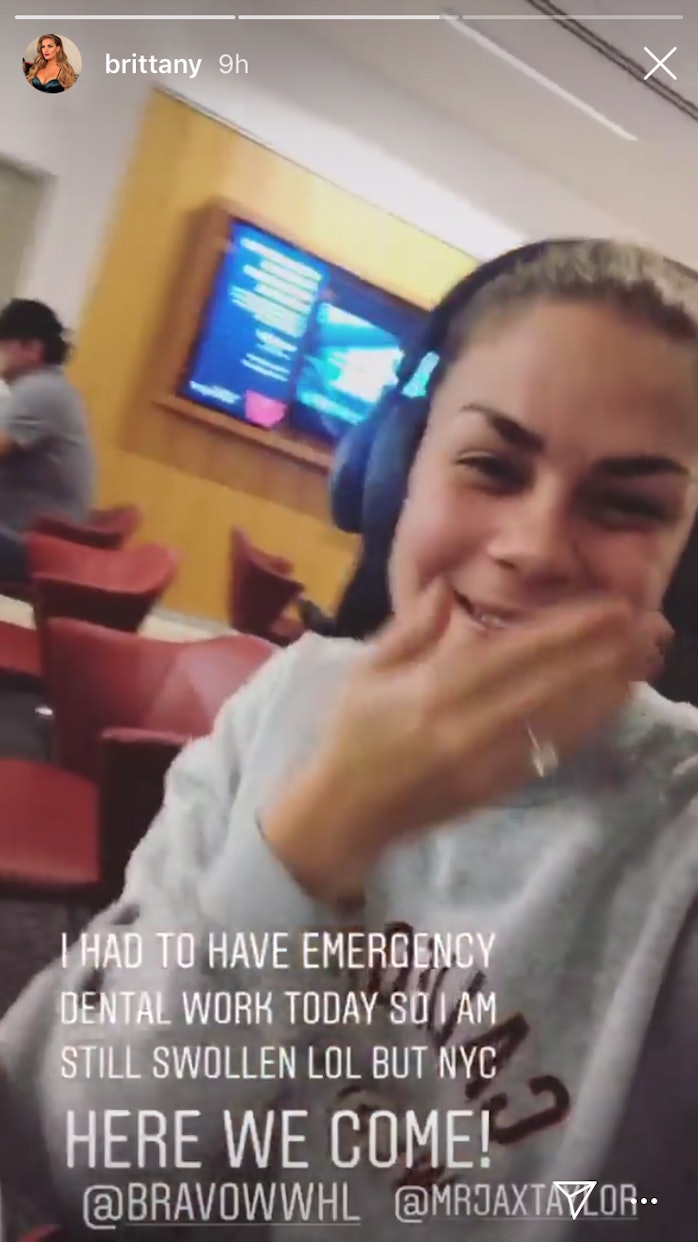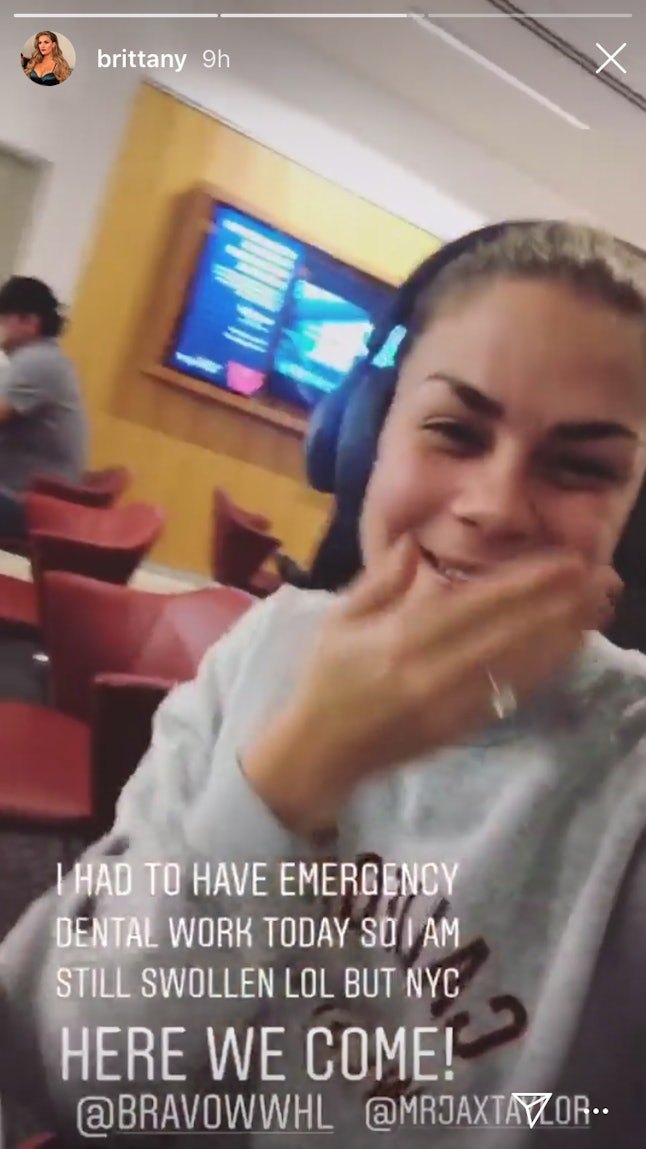 Vanderpump Rules is a very popular TV show, so it makes perfect sense that fans are invested in the cast members' personal lives. Nevertheless, it's not an excuse to be rude, especially on Brittany's own Instagram. Famous or not, it's never appropriate to ask someone if they're pregnant, based on assumptions about their body size or shape.
Not only that, but it's silly to bother Brittany with questions about her personal life when she's already on a reality TV show and she will probably share the news (if and when that time comes) with Vanderpump Rules fans. When Jax and Brittany got engaged, they took to Instagram right away. They even filmed it for the show.
There's nothing wrong with caring about Brittany's life, but there's no reason to be disrespectful in the process. Her followers should respond to the information she actually does share on Instagram, instead of making assumptions without any basis.
Source: Read Full Article