For some, the holiday season starts as soon as Halloween is over. But for others that are a little more hesitant to start the season so early, it doesn't start until the day after Thanksgiving, or even Dec. 1. And if you prefer to get into the holiday spirit on the later side (which is totally fair considering you still get 25 great days of Christmas), here are all the new Christmas movies premiering on Netflix and TV this week that will 100 percent get you into the holiday mood.
Where to start your Holiday movie and TV watching on the week of Dec. 3? Now that you've watched A Christmas Prince: The Royal Wedding and can recite The Princess Switch by heart, it's time to turn to the new offerings coming out this week. Movies like the fun Santa's Boots, which features a man dressing up as Santa as the romantic lead, or the heartbreaking Once Upon a Christmas Miracle, about a woman in desperate need of a liver transplant who might find the perfect match this Christmas.
Whatever it is that gets you in the holiday mood will do, and these new movies coming to your TV this week are the cherries on top. Plus, they're perfect to have on while decorating your newly installed tree.
1. A Five Star Christmas — Dec. 7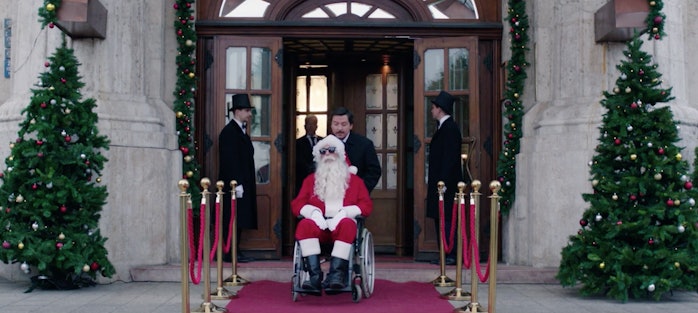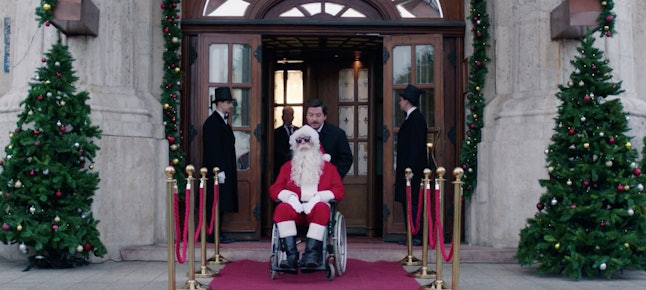 This Italian movie might not be the classic Christmas vibe you're used to, but that's not necessarily a bad thing. It features a naughty Italian prime minister, who not only goes to Budapest to have a rendezvous with his mistress, but also has his assistant pull a Weekend at Bernie's with a dead Santa. Ho ho ho?
Watch on Netflix
2. Christmas Lost and Found — Dec. 7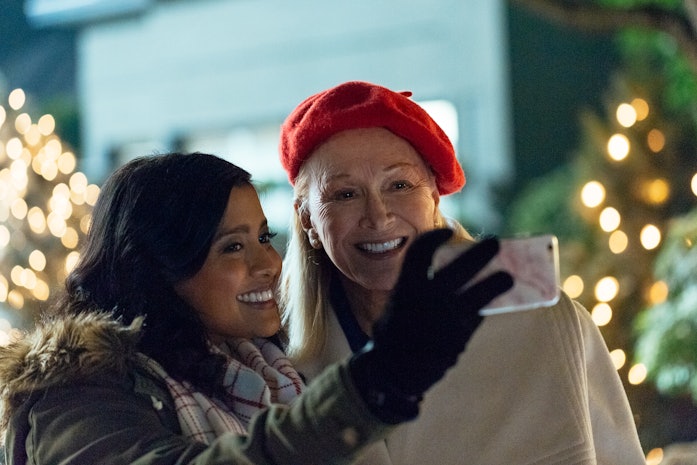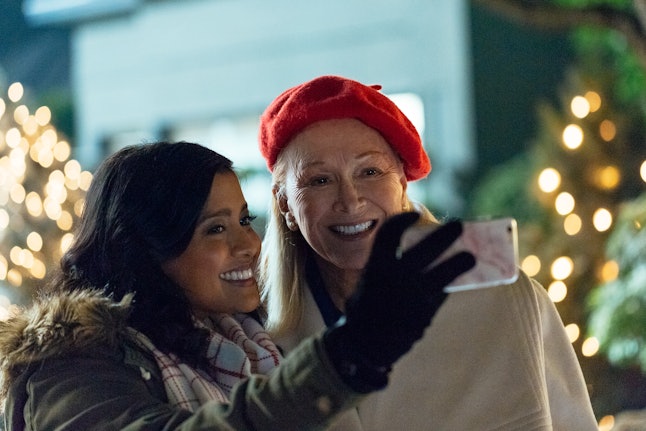 A NYC event planner, Whitney Kennison (Tiya Sircar), comes home to Chicago after missing the holidays for a few years in a row. When her Grandma Frances (Diane Ladd) loses the family ornaments, she has to remind Whitney what Christmas is all about with a scavenger hunt.
Watch on Lifetime
3. Free Rein: The Twelve Neighs of Christmas — Dec. 7
Before the Season 3 of Free Rein premieres, this British TV show is getting a holiday special. Free Rein: The Twelve Neighs of Christmas follows the stable girls as they prepare for Bright Fields' Mistletoe Ball.
Watch on Netflix
4. Homegrown Christmas — Dec. 8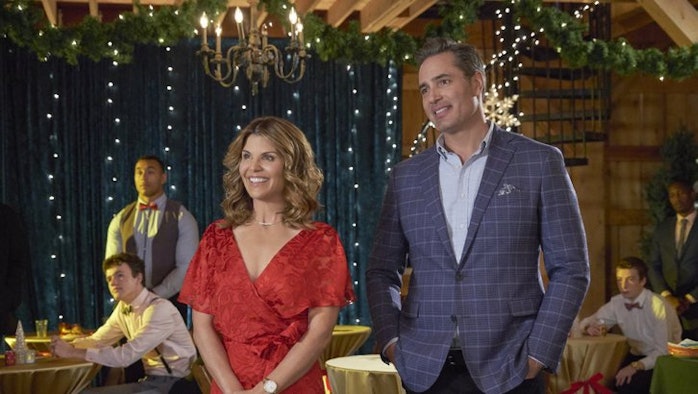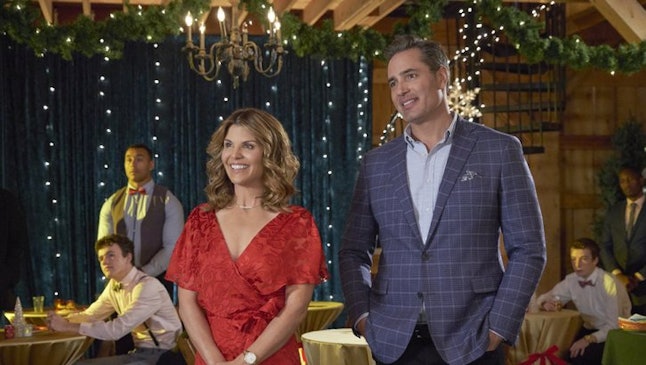 Maddie (Lori Loughlin) is feeling a little lost within her work, so she quits and goes home to regroup. When she runs into her high school sweetheart, Carter (Victor Webster), things get super interesting.
Watch on Hallmark Channel.
5. Santa's Boots — Dec. 8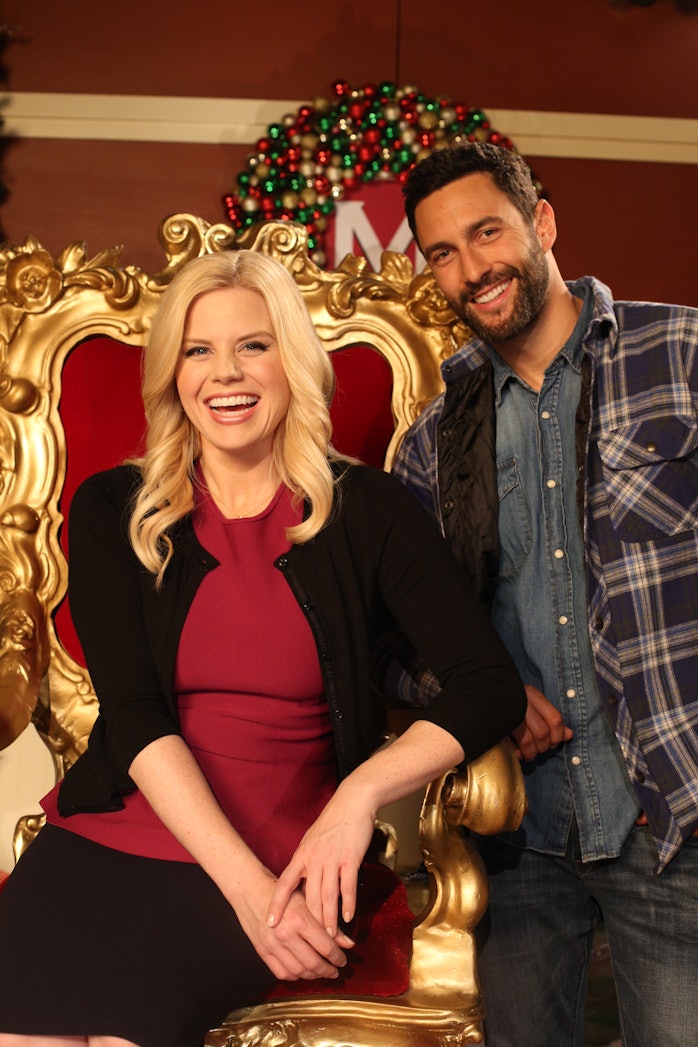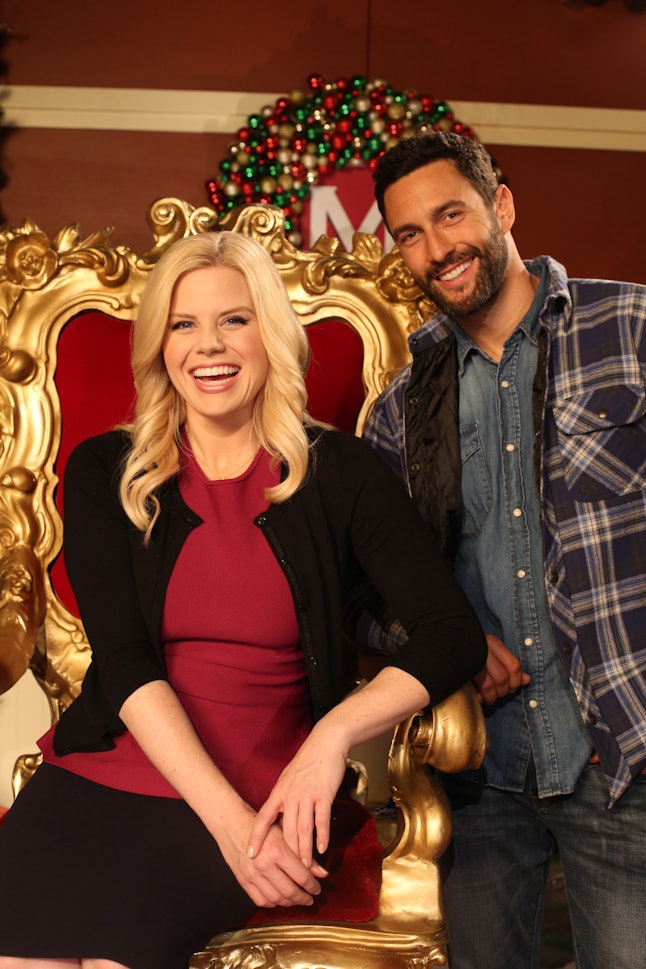 Holly's (Megan Hilty) return home for Christmas brings her some heartbreak when she finds out that her family store is about to shut down for good. In an attempt to save the store, she becomes "Santa's Helper" and falls for, you guessed it, Santa, who's being played by Nick (Noah Mills) that year. The only problem: he disappears and all that's let of him is one black boot. Intrigued? Definitely.
Watch on Lifetime
6. Memories of Christmas — Dec. 8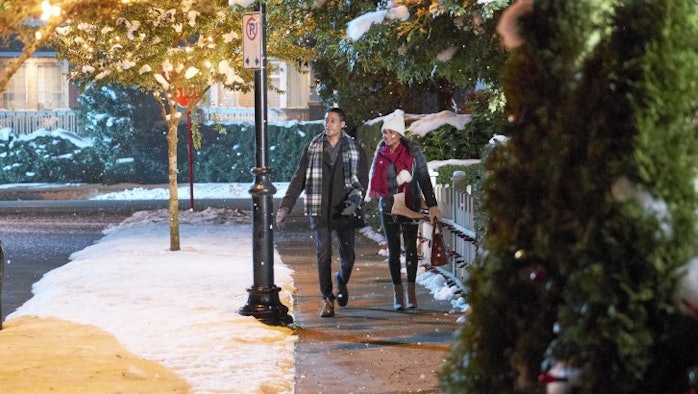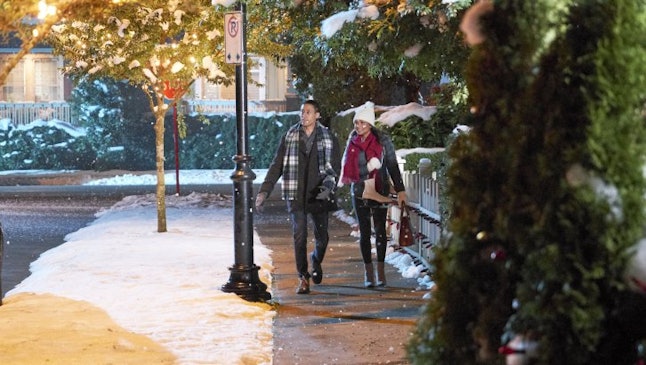 Noelle (Christina Milian) is left with the family house after her mother, known as "The Queen of Christmas," passes away. She tries to carry on her mom's famous and elaborate Christmas traditions, and unexpectedly finds love this Christmas.
Watch on Hallmark Movies & Mysteries.
7. Once Upon a Christmas Miracle — Dec. 9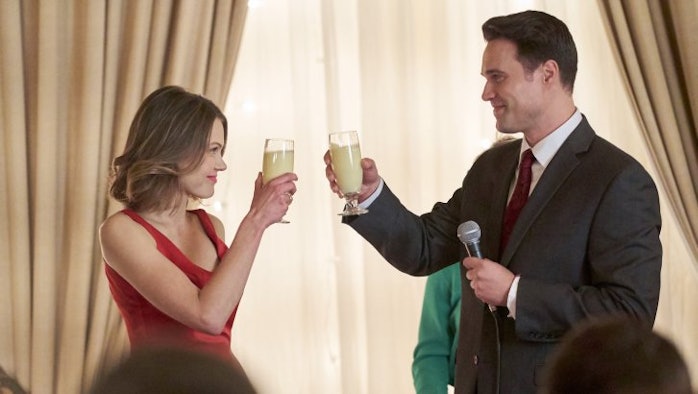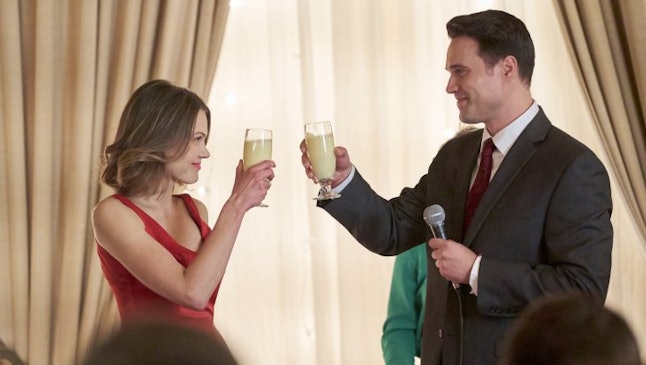 Heather Krueger (Aimee Teegarden) is in dire need of a liver transplant soon, with only three months to live if she doesn't get one. Chris Dempsey (Brett Dalton), a complete stranger, is her perfect match, and of course sparks fly when they meet and get to know each other. See how their love grows thanks to Christmas.
Watch on Hallmark Movies & Mysteries.
8. Christmas Wonderland — Dec. 9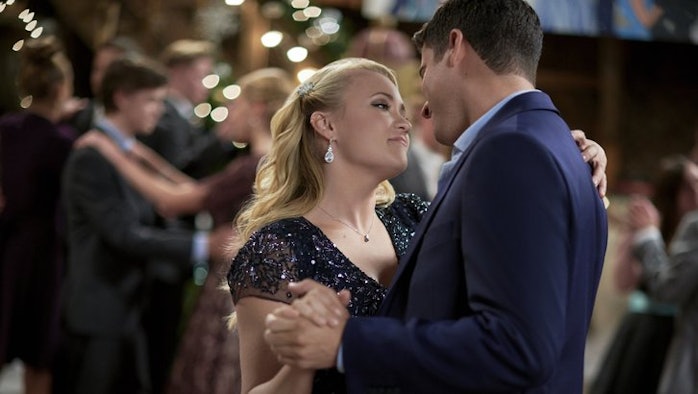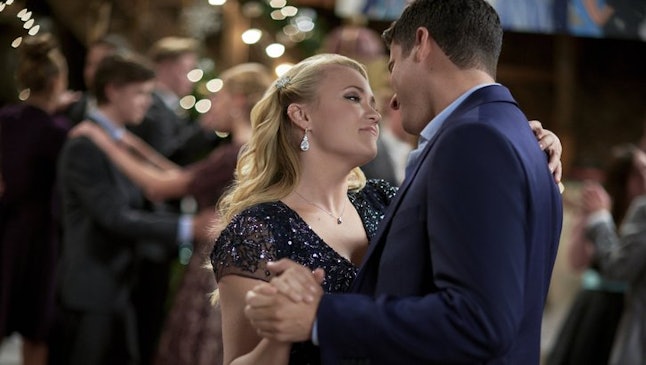 Heidi (Emily Osment) is a successful gallery curator who abandoned her goal of being an artist herself. Right before a big gallery event, she's forced to go home to watch over her niece and nephew. Of course, what happens when you return home for the holidays? Old flames come back. In this case, it's her high school sweetheart, Chris (Ryan Rottman).
Watch on Hallmark Channel.
9. A Christmas in Tennessee — Dec. 9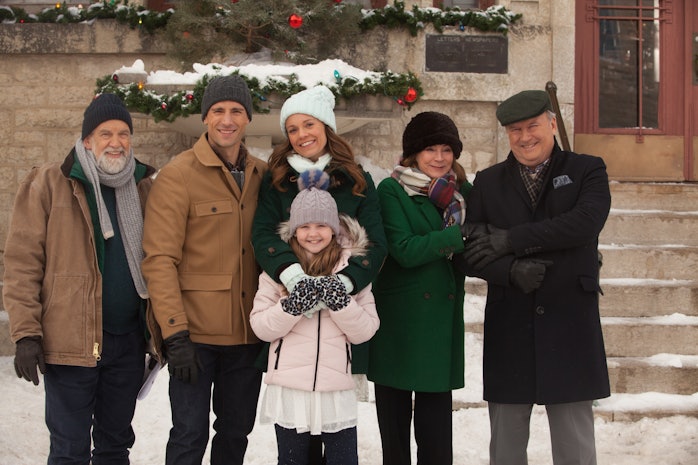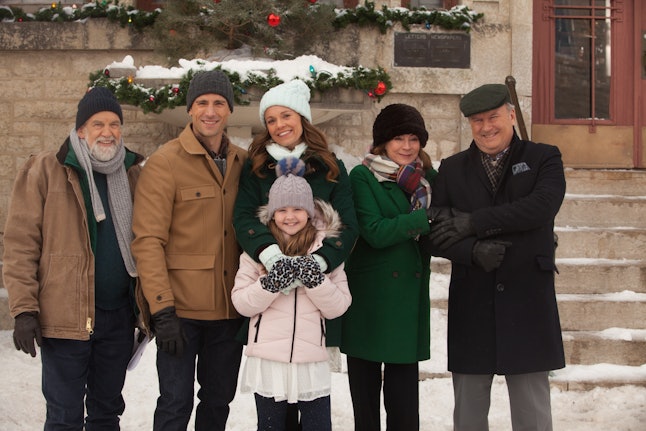 Allison Bennet (Rachel Boston) runs a bakery in a small town in Tennessee. Of course, a love story unfolds, and she falls for a suave real estate developer, Matthew (Andrew Walker). But disaster strikes when a developer wants to turn the entire town into a massive ski resort. Will love — and Christmas magic — prevail?
Watch on Lifetime
Grab your blankets and best cocoa or mulled wine, and get ready to watch these new Christmas movies coming to TV and Netflix this week.
Source: Read Full Article