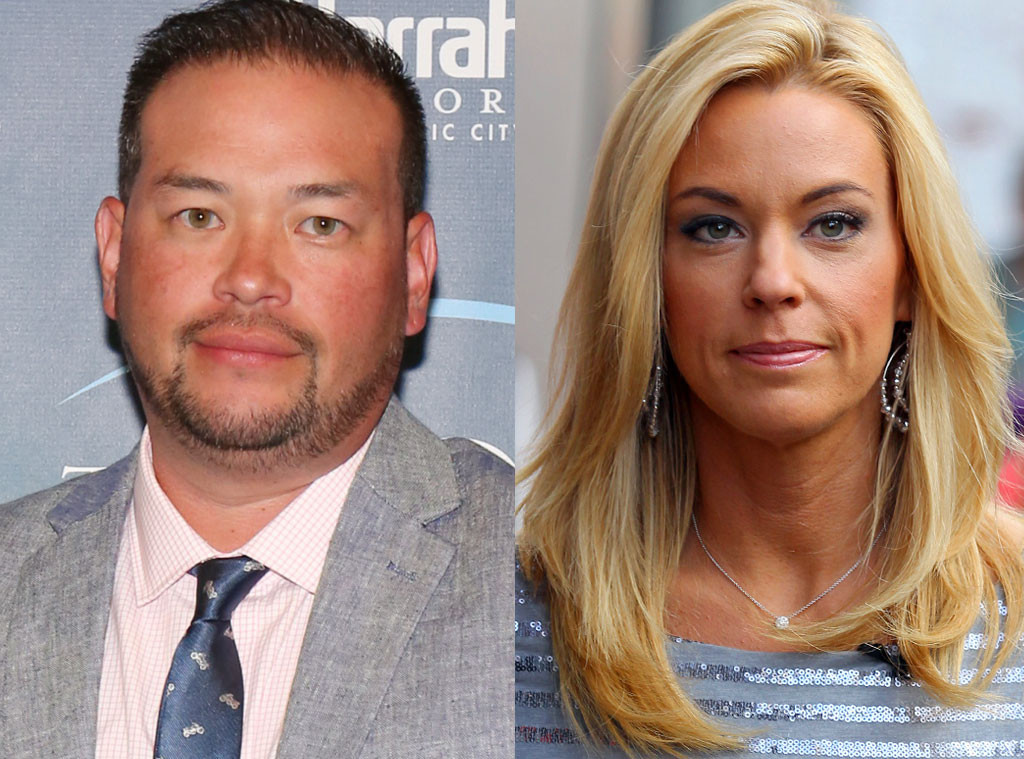 Getty Images
When it comes to dating, three isn't a crowd for Kate Gosselin. Four is fine too. Maybe 10?
Because while the reality star is definitely ready to find a new man—nearly a decade after filing for divorce from ex-husband Jon Gosselin—she can't stomach the idea of dating like an ordinary person. Not when her life these days is so, well, extraordinary.
"If I'm going to date someone, I can't just go out on a date—it's creepy to me to think of just going out somewhere with some stranger," the 43-year-old explained to People of her reasoning for signing up for her latest TLC series, Kate Plus Date, "and so I actually feel like doing it like this is the best and safest way for me to go on a date—a camera crew will be there! I'll be safe!" As an added bonus, she said, "The person will have been vetted by a matchmaker."
And while she could scroll through a dating app and do her own investigations, "I put my profile in there and people will know who it is within 90 seconds," she explained. "No, this is probably the safest way for me to date, let's be honest."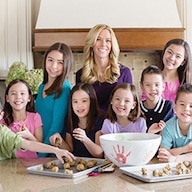 Photos
Kate Gosselin: 10 Years in the Spotlight
Of course no level of protection can prevent the romance from imploding like her last documented relationship. Nine years since her and Jon's divorce was finalized, the long-contentious couple remain at odds. Today their battle centers around son Collin, with a source telling E! News the exes are due in court to fight for custody of the 14-year-old. Though he's been away from their Pennsylvania residence at an out-of-state educational program since 2016, an insider told Us Weekly he will be "home for good a few days before Christmas."
And Jon, 41, is hoping the house he moves into is his, the mag saying he filed documents requesting full legal and physical custody of Collin, stating he believes it's in the teen's best interest to live with him.
The legal wrangling represents the latest disagreement between the laid-back former I.T. specialist and the no-nonsense pediatric nurse (they share 18-year-old Mady and Cara along with 14-year-old sextuplets Collin, Alexis, Hannah, Aaden, Collin, Leah, and Joel). On the 2007 premiere of Jon & Kate Plus 8, the couple seemed merely unhappy with Kate lamenting tending to Jon often felt like having a ninth child and Jon complaining about her being bossy.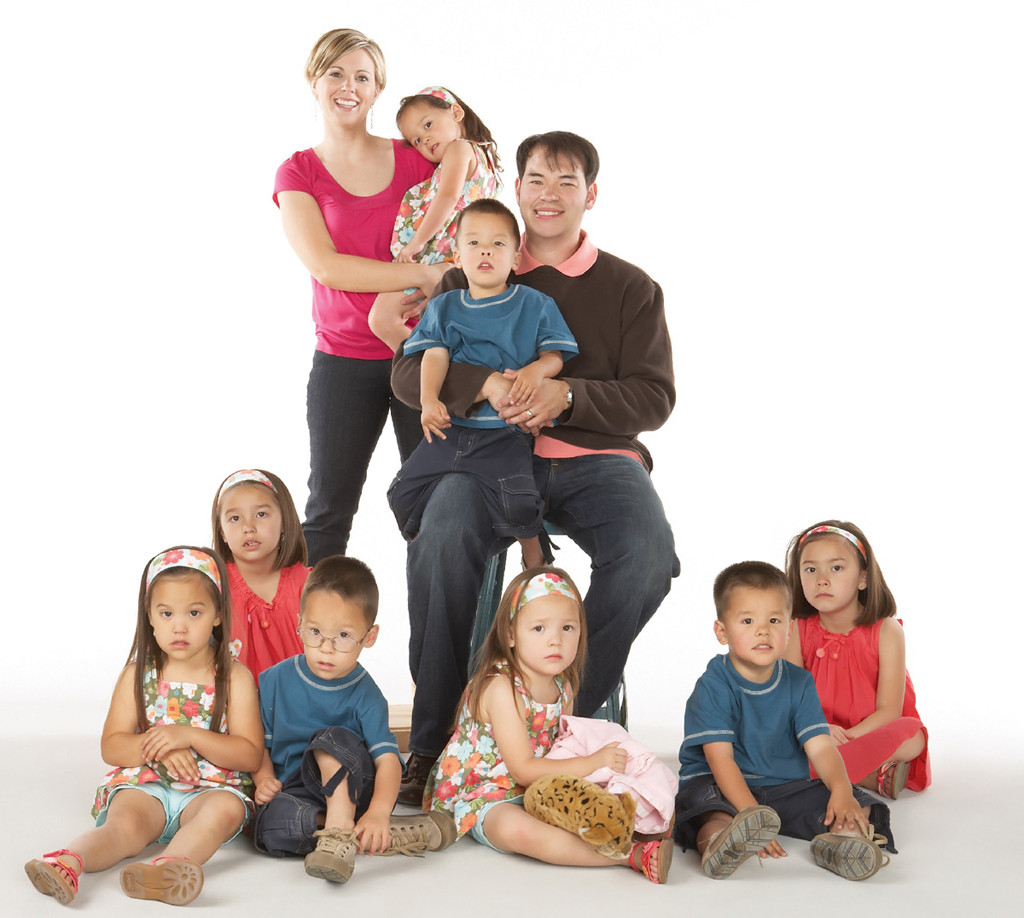 Karen Alquist/TLC
But as their ratings soared—a record 4.6 million tuned into the 2009 season four finale—their relationship plummeted.
First it was that Jon, then 31, was partying with college co-eds a few hours away from the pair's new $1.3 million five-bedroom Berks County, Pennsylvania mansion. Then, Us Weekly alleged he was having an affair with a grade-school teacher named Deanna Hummel. By the time Kate filed for divorce June 22, 2009 their split was so acrimonious, even their statements to the media—normally polished by publicists and filled with loving platitudes—were openly hostile. After Kate said Jon's "activities" left her with left her with "no choice but to file legal procedures in order to protect myself and our children," he responded, "I have always done everything I can to protect our family."
Things unraveled from there. As tabloids splashed the duo across covers—they graced upwards of 50 in 2009—and none other than Vanity Fair dubbed them the biggest celebrity story of the year, both Jon and Kate seemed to be angling for the same prize: Who would win the media war and emerge from the divorce most beloved by fans?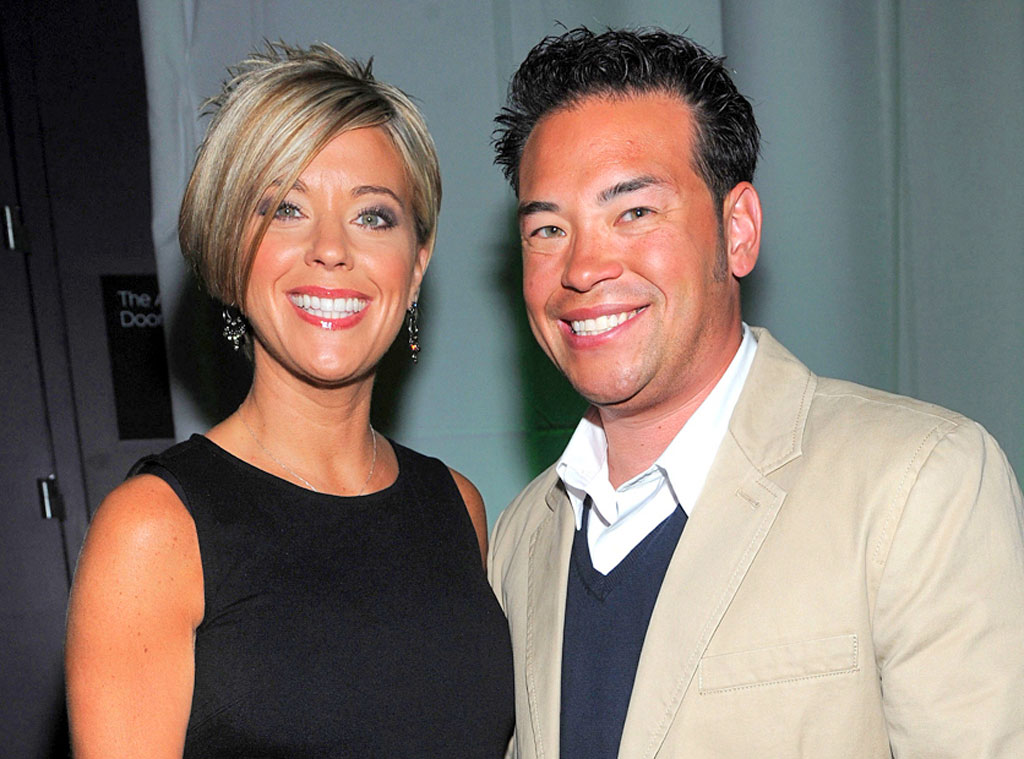 Brad Barket/WireImage.com
At first it seemed Kate was a shoo-in. After all, Jon followed up his fling with Hummel (Us reported they met at local bar Chill Lounge when he sent over a shot) by jumping into a relationship with the college-aged daughter of Kate's tummy tuck doctor. And even before he split from Kate, he told the May 2009 issue of Ladies' Home Journal, "I always thought I'd be, like, 54-years-old and marry a 19-year-old or something."
But Kate's penchant for insults—during one episode Jon whined, "You yelled at me in there like I'm a frickin' dog,"—turned the unemployed tech specialist into the sympathetic character. "In news focus groups," Richard Spencer, then the editor of In Touch Weekly, told Vanity Fair in 2009, "it was amazing to me that readers were actually on Jon's side. 'Well, you know what, she's been awful to him. I don't blame him for having an affair.'"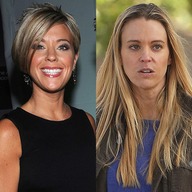 Photos
Kate Gosselin's Hair Through the Years
And then there were the headlines alleging that Kate actually cheated first, with her ever-present, distinguished and very married bodyguard Steve Neild. Kate labeled the reports "disgusting, unthinkable, unfathomable," but Jon still managed to fan the flames.
"I speculate, but I don't know," he admitted during an appearance that September on Good Morning America. "When they were traveling together, I felt jealous. Here I'm Mr. Mom. And then there's some other guy traveling with my wife."
But as Jon uprooted his life in Pennsylvania for an apartment on New York City's Upper West Side, a pair of cubic-zirconia earrings and a wardrobe of Ed Hardy apparel, the tide began to shift. It wasn't just that Jon was partying in Vegas, hanging out with the likes of Kevin Federline and Michael Lohan and bragging to associates he could walk up to P. Diddy in a club with a casual, "What's up, Sean?"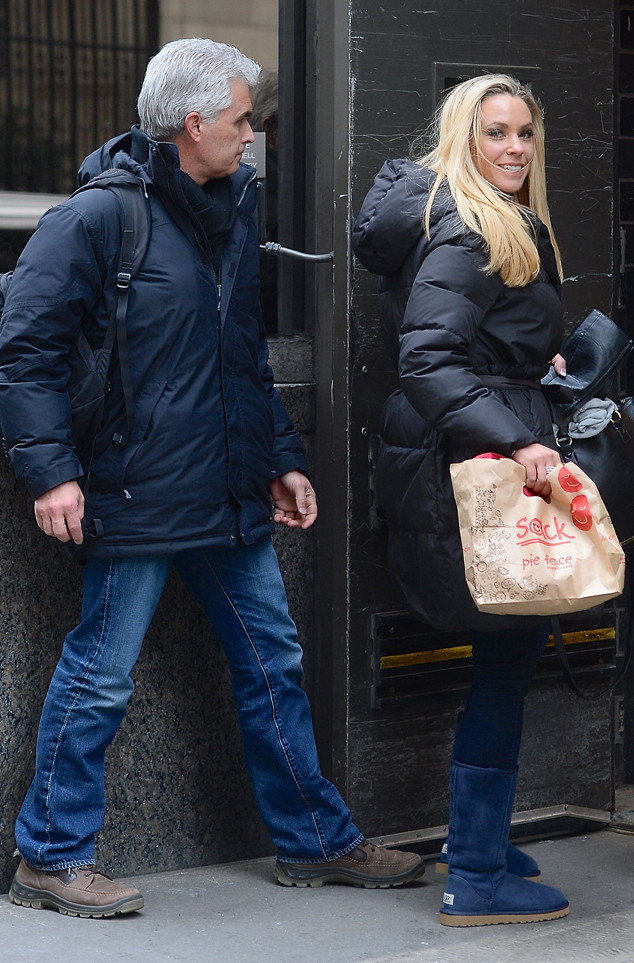 Splash News
There were also the women. So many women. After Hummel (who never confirmed their romance), there was Star reporter Kate Major, who would go on to marry Michael Lohan, and 22-year-old Hailey Glassman, the aforementioned daughter of a plastic surgeon. But none of them shocked quite as much as Stephanie Santoro.
The 23-year-old former waitress, who spent one month as the kids' nanny, sold her story to In Touch. Under a headline blaring "Nanny Admits Affair with Jon!" she claimed they had a passionate affair. One time, when they were in the backyard hot tub, "I was scared one of the kids was going to pop their heads out," she alleged, "but he told me to relax."
That fall, TLC made a clean division from Jon, rebranding the show as Kate Plus 8.
But Jon still found ways to log camera time. The reality vet, who's said he never wanted to be sign on to the show, appeared on Larry King Live Oct. 1, 2009 to announced he'd had "an epiphany." He no longer wanted his children to film.
"It's not healthy for my kids to be on the show," he insisted. "It's detrimental to them."
INFphoto.com
After Jon filed a lawsuit seeking to shut down production of the show, his lawyer, Mark Heller, announced that a Pennsylvania Department of Labor and Industry investigation would show "they never got a permit for the kids to act." Jon also issued a public apology for his post-split womanizing and filed paperwork to stall divorce proceedings for 90 days in the hopes he and Kate could "restore our relationship."
By that point, their connection was almost irretrievably broken. On Oct. 5, Kate made a tearful appearance on the Today show explaining Jon had defied a court order and drained $230,000 from a joint account, leaving her just $1,000. (While Jon denied her allegations, he was later ordered to return $180,000 to Kate.) "You've left your children and their mother unable to pay for the roof over their heads," she exclaimed, adding that when she told the kids Jon had caused a halt in production, "There was wailing and sobbing. They love our crew, they love the interaction, they love the events. There is nothing harmful about it. They are angry."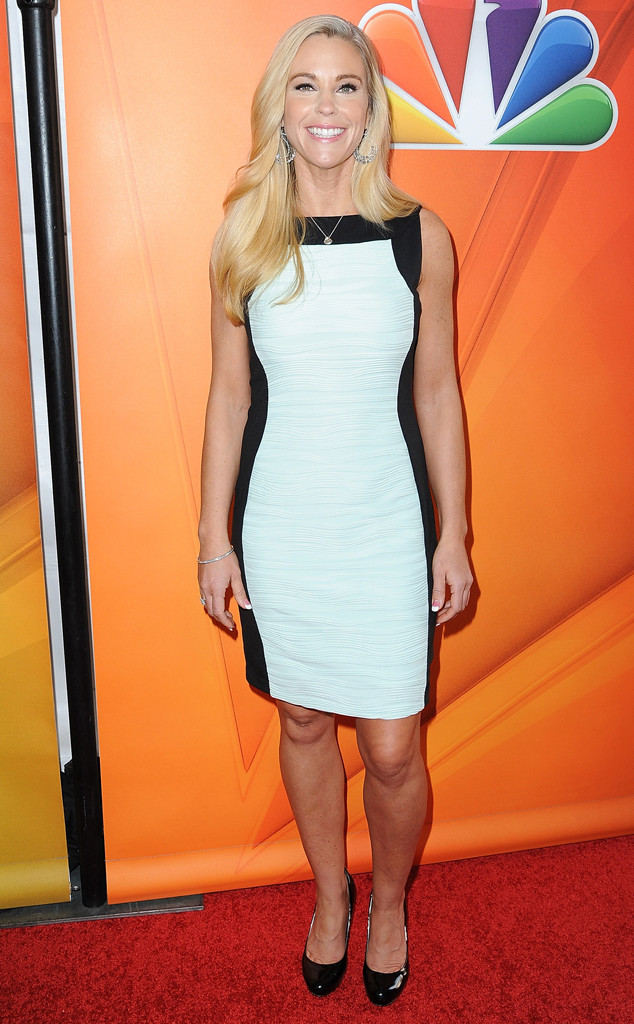 Angela Weiss/Getty Images


The pair's divorce was finalized that December.
In 2010, Kate attempted a new routine. With long extensions replacing her much maligned, gravity defying 'do, she stumbled her way through a stint on Dancing With the Stars. In 2013, she appeared on an episode of Celebrity Wife Swap and two years later she followed that up with The Celebrity Apprentice. In between, the four-time author would shoot sporadic seasons of Kate Plus 8 where she would tour Australia and New Zealand with her brood, take them to space camp and even attempt blind dating.
Off-camera, she revived old rumors when onlookers claimed to have spied her and Neild holding hands at a 2014 Demi Lovato concert. Other reports linked her to millionaire businessman Jeff Prescott, a romance Kate never confirmed. When their split was revealed in 2015, she tweeted, "There was no breakup recently/at all. Gotta b in a relationship in order 2 'break up'!"
ABC
Jon, meanwhile, continued his hunt for a new partner. He ended his tempestuous romance with Glassman in 2009 after they fought mid-interview on Entertainment Tonight and linked up with aspiring law student Morgan Christie during a 2010 snowboarding vacation in Park City, Utah. A romance with Liz Jannetta followed, but fizzled after he likened her to Kate during a 2014 appearance on VH1's Couples Therapy and then they both admitted to cheating on each other. Later that year, he met—and quickly moved in with—his current girlfriend, registered nurse and mom of two Colleen Conrad.
His list of everyman jobs was even longer. He installed solar panels for Green Pointe Energy, worked as an I.T. administrator, took a part-time cooking job at TGI Fridays, booked regular DJ gigs and even made a one-time appearance in the "Untamed Male Revue" at Atlantic City's Dusk Nightclub. (While he didn't strip, he did perform a few clothed lap dances explaining to E! News, "I wanted to give myself the best 40th birthday present ever.")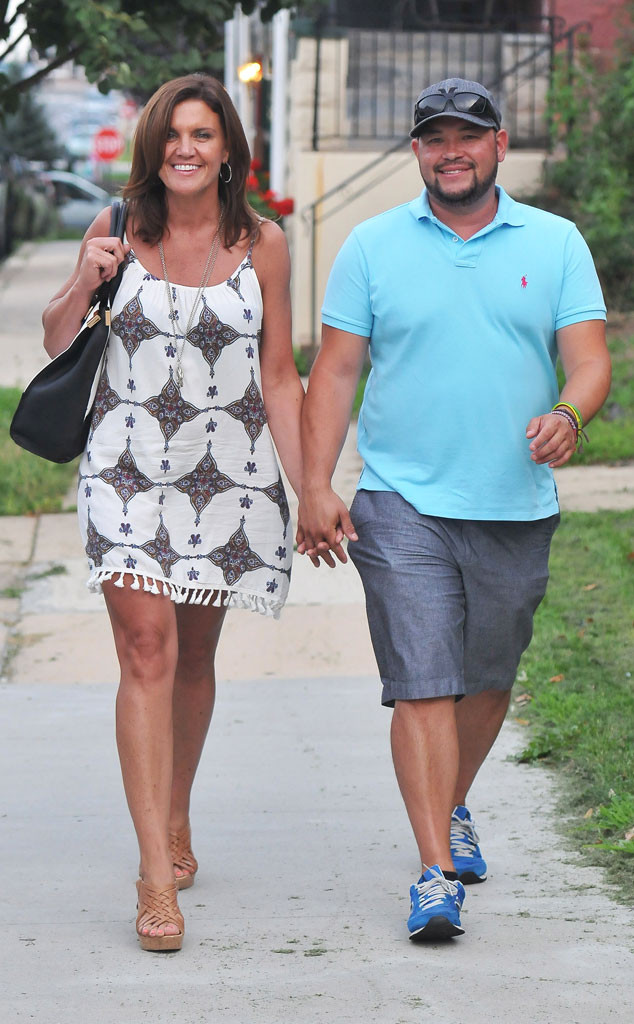 TheImageDirect.com
When Entertainment Tonight caught up with him in 2013, he was living in an Internet-free cabin and waiting tables at nearby Black Dog Cafe.
"At first I was nervous because I was like, 'How are people going to react?'" he said. "But then I'm thinking, 'Well it's fun and I get to talk to people.' And they technically already know me…they're like 'Are you the guy?' I'm like, 'Yeah, I'm the guy.'"
Though there's still one person he's unable to exchange pleasantries with. His relationship with Kate had been reduced to "text and email" he told Entertainment Tonight. "That's it." 


In their current arrangement—Jon has partial physical custody; Kate has full legal custody—he doesn't pay child support because "we both support financially." While he said Kate "takes care of school and all that stuff," he handles "the exact same things she takes care of. I buy their own groceries. They have their own groceries at my house, their own bedrooms, their own stuff. It's doubled."
And should he go to Kate's to pick up the kids for visits, "the nanny comes out and I exchange the kids at her gate or at the bus stop. I don't physically see her."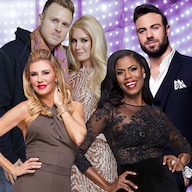 Photos
Investigating the Career of a Full-Time Reality Star
Because while his life looks different now, those same arguments remain. Jon grumbles he doesn't get enough time with their brood, Kate responds that if that's the case it's because they don't want to see him.
"I give the kids…some of the kids visit and some don't and I keep the peace," she said at a Television Critics Association panel in January 2015. "That's what I've always done. It's best for the kids." (For the record Mady and Cara made it clear where they stood in a 2016 interview with People in which Mady declared, "He should maybe spend some time thinking about why we don't want to see him, and maybe realize that if he ever does want a relationship with us, talking about us on TV is not the way to make that happen.")
And when Jon complained in 2016 that he hadn't seen son Collin in a year and a half, Kate came clean to Good Morning America, revealing the tween was receiving treatment for educational and social challenges.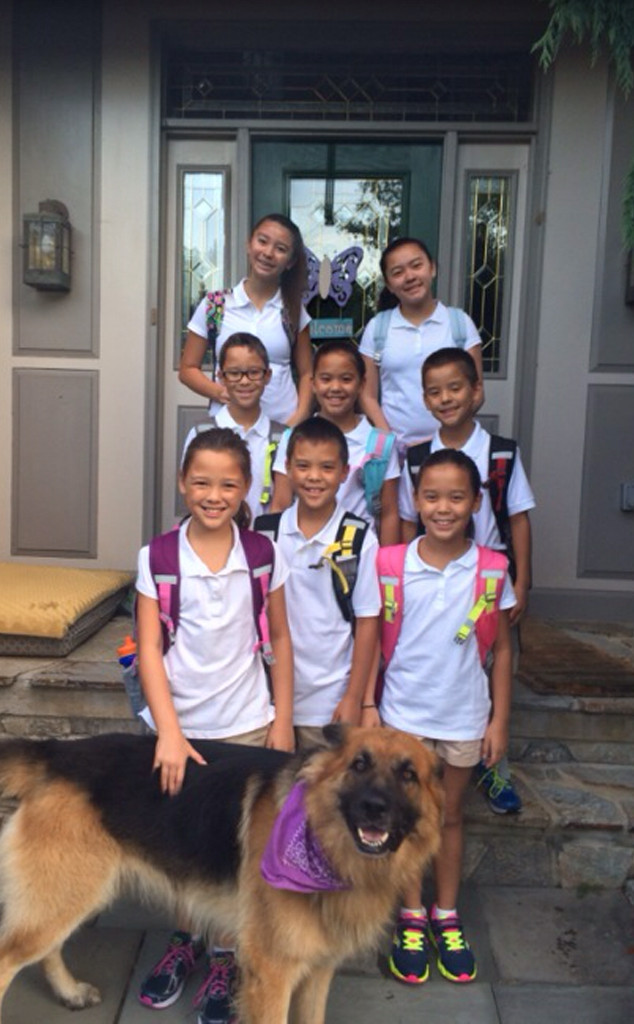 Twitter
"It was not even really a choice. It was on the advice of his doctors and it had to happen," Kate said. "He's plodding along. We are, too. It was necessary. And I'll go to the ends of the earth for the best for each one of them. This is the best thing to do for him right now, and so that comforts me." As for Jon's claims that Kate won't tell him where Collin is being treated, "I'm really focused less on what Jon has to say…I don't really pay attention to be honest."
Though at times their friction is impossible to ignore. Just last August Jon called police to Wyomissing, Pennsylvania's ROG Orthodontics after he and Kate launched into a verbal altercation over which parent one of their 13-year-old daughters would go home with.
And Jon, who filed for custody of Hannah in 2015 because, says a source, "She is unhappy and uncomfortable in the house with Kate," insists he's not done battling for his kids.
Telling E! News that Jon is making an effort to "do what is right," his attorney Kristen Doleva-Lecher said last year, "It should be known Jon has been aggressively and relentlessly fighting for his kids."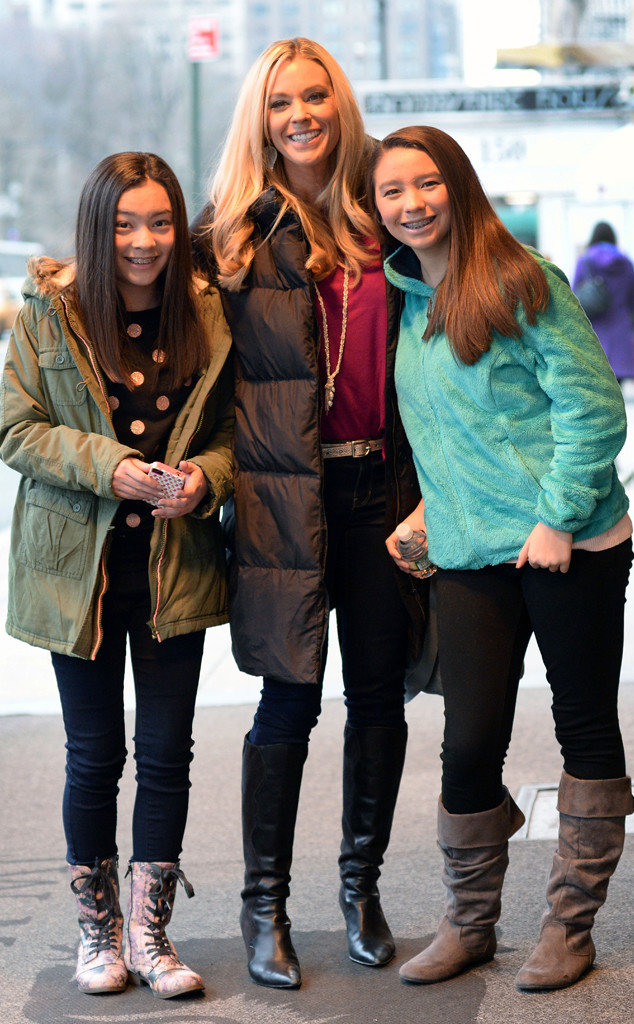 Doug Meszler/Splash News
For now, a source told People in August, Kate "maintains full custody of all eight of her kids." But an insider told E! News this spring, "Hannah has been living with Jon full-time for quite a while now. It's been her choice and he is humbled. They have a great relationship."
Fans catch a glimpse of their bond on Instagram, where Jon has shared snapshots of her 14th birthday celebration, their Fourth of July and her first day of school. Lately, Collin has been popping up as well. Just last month, Jon let his 74,000 followers know that Collin had made a rare trip to Reading, Pa. to spend time with Dad, their time together involving a visit to the barber and as Jon told E! News, "a lot of eating." The weekend marked a bit of a milestone for the father-son duo. While Jon explained, "I've been seeing him regularly but it's been me going to him. This was his first time coming to visit me."
View this post on Instagram
Had a good weekend visit with Collin at home!
A post shared by Jon Gosselin (@jongosselin1) on
But not the last. Just three weeks later, Jon revealed that Collin was back home again and on hand to help he and girlfriend Colleen Conrad, along with Hannah and Conrad's kids, select the perfect fir.
"Found our tree," he captioned the photo. "Let the holidays begin!!!!"
So the stage is set for a very Merry Christmas at Jon's home, one that could be made extra special by Collin's return home, whether that be to his place in Reading or down the road at Kate's place. There's just one more pesky battle to get through first.
Source: Read Full Article