The upcoming season of True Detective is going to be different than the two that came before, and you can thank Mahershala Ali for that. That's because True Detective Season 3's lead role was originally written for a white actor, but Ali fought for the part. And he did it with a little help from his grandfather.
While chatting with BlackKkKlansman's John David Washington for Variety's Actors on Actors series, Ali revealed, "True Detective was written different. The lead was white, and the other cop was black. And once you see the show, you'll see that [it] is different from the other seasons, in that the lead character, he's at the point of the arrowhead."
That is to say that unlike the past two seasons, which featured more ensemble casts, Ali's character on True Detective 3, a detective who's working on a missing children case, is the true lead. And playing that role meant something to the Oscar winner. "I could have played that second lead, the supporting character," he told Washington about the role that is played by Stephen Dorff. "But in my mind I was like, 'I've done this my entire career. I've never done that.' And I'm 40 at that time. And if it don't happen now, it really may not happen."
Ali had to do a little work to sell True Detective showrunner Nic Pizzolatto on this switch. According to Ali, he convinced Pizzolatto that the lead could be a black detective by showing him photos of his grandfather, who was a state police officer. (The show takes place, at least partly, in the past.) He remembered reaching out to his cousins for proof.
"And they send me some pictures of my grandfather in the state police officer uniform," Ali said in his chat with Washington. "So I texted them to [Pizzolatto]. And I was like, 'See, we existed in this space in the '60s, in the '70s, [as] state police officers. This is in Arkansas.'"
In his pitch for the role, Ali told Variety he also let Pizzolatto know "we don't have to beat them over the head with the race element," while also making the argument that showing the subtleties of racism would deepen the story. "Racism is not experienced as the N-word all the time, right?" Ali said. "It's more like, he wouldn't even look me in the eye."
Eventually, Ali continued, he went back to Pizzolatto and told him he wanted to play the lead role. "And [Pizzolatto] thought about it a couple of days," Ali said, "got back to me, and he was like, 'Yo, let's do this. I'm down.'"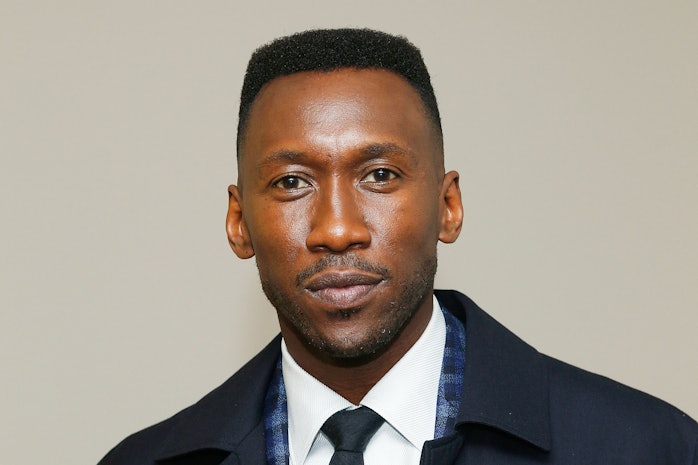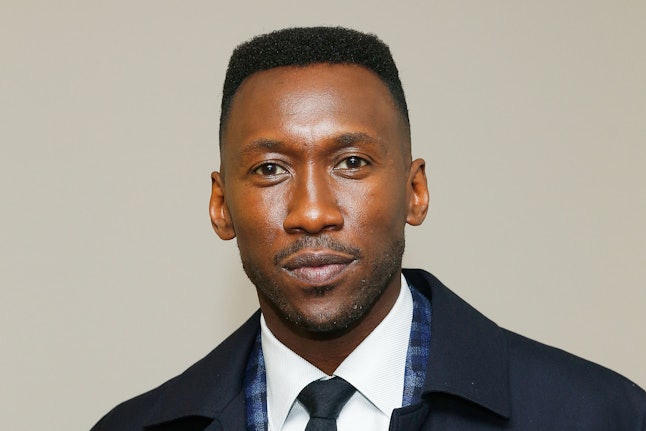 Ali isn't the first actor to fight for a role that was originally intended for a white actor. In fact, in his own Variety Actors on Actors interview earlier this year, Michael B. Jordan revealed that his role in the 2012 movie Chronicle was originally written for a white teenager, but he changed the minds of those in power with his audition.
It's why Jordan said that after 2013's Fruitvale Station he told his agents that from now on, he would no longer only try out for roles intended for black actors."I said, I don't want it. I want to only go for like, [roles written for] white males," he told Issa Rae in the June interview. "That's it. That's all I want to do." He then added, "Me playing that role is going to make it what it is… I don't want any pre-bias on the character."
As Jordan explained, he doesn't want a screenwriter to define who he is or what kinds of roles he can play based on the color of his skin. By fighting for his True Detective role, Ali is doing the same thing. And by talking about it with Variety, hopefully, it will make writers rethink how they're limiting their casting choices by specifying the race of their leading roles.
For now, there's not much to know about True Detective Season 3, which premieres Sunday, January 13, beyond the trailer revealing that it will once again include different timelines and that this case ruined this cop's life. But what we do know for sure is that this season will give Ali a chance to finally play the lead and for that reason alone, it's worth watching.
Source: Read Full Article