It's been an emotional day for Friends fans, but one that's at least ending on a positive note. On early Monday, news quickly spread that Friends would be leaving Netflix at the end of the year. Needless to say, the internet basically went up in flames as fans, who understandably couldn't bear the thought of the beloved sitcom leaving the streaming service, flooded sites like Twitter with complaints. But luckily, Netflix heard their pleas and announced that Friends will still be available to stream throughout 2019. Leave it to the Holiday Armadillo to make our Christmas wishes come true.
Sunday night and Monday morning, fans lost their minds after the series' Netflix page said it would be leaving the streaming site on Jan. 1, 2019. On Monday, however, Netflix's chief content officer Ted Sarandos addressed the outcry and told The Hollywood Reporter that Friends' departure was "a rumor." One possible explanation is that series' expiration dates that appear then disappear could be due to Netflix's contracts and renegotiations in progress.
Meanwhile, WarnerMedia, Warner Bros. parent company, is gearing up to launch its own streaming service in late 2019. The service will be competing with Netflix and others like Hulu and Disney's new upcoming streaming service. Some are concerned that Friends will leave Netflix and become available on this new platform once it's available.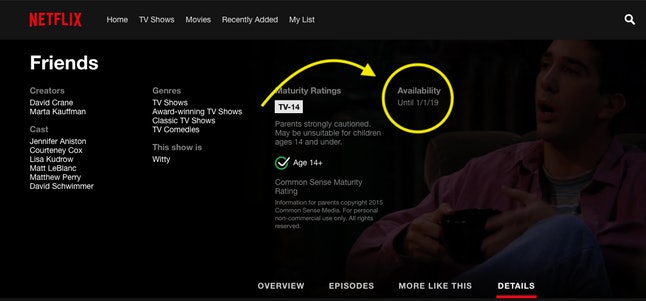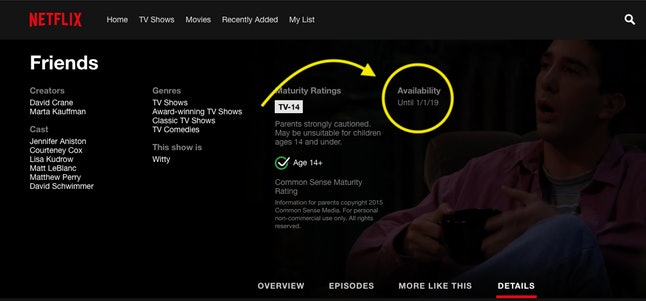 Following all of the chaos, Netflix tweeted about Friends' stay on Monday, writing: "The Holiday Armadillo has granted your wish: Friends will still be there for you in the US throughout 2019." Crisis averted. For now.
The iconic show, which aired for a decade between 1994 and 2004, has been available on Netflix since 2015, reigniting the cultural obsession with the series. Since Netflix confirmed the show would remain on the platform via Twitter, fans have been basking in the glorious news.
Even Netflix's branches overseas chimed in to calm the internet down (since the rumors specifically pertained to Netflix US). The Netflix US & Ireland account tweeted about the news Monday afternoon, writing, "The One Where Friends is Going Nowhere, Don't Worry." But if fans really want to prepare ahead of time and avoid going through such trauma again, they can surely look into getting the Friends DVD collection, just in case.
The '90s and early '00s show clearly still has an amazing legacy. During its run, it was awarded and nominated for plenty of Primetime Emmys and Golden Globes awards in various categories. It even scored the Primetime Emmy for Outstanding Comedy Series in 2002. Actors Jennifer Aniston and Lisa Kudrow, who won Primetime Emmys for their roles as Rachel Green and Phoebe Buffay, respectively.
Friends remains a classic, and one that fans simply can't stop re-watching as the swift outcry at its possible removal from Netflix demonstrated. Thankfully, fans of the show won't have to worry about dealing with the ups and downs of 2019 without their favorite group of New Yorkers — this truly is a Holiday Armadillo miracle.
Source: Read Full Article