Aside from peace, love, joy, and all those other emotions that people are singing about, there are really only two true reasons for the season: more holiday candy than you could possibly ever eat, and more holiday sweaters than you could possibly ever emotionally process. Thanks to a Sugarfina and Tipsy Elves collaboration launching on Dec. 3, you can, as Hannah Montana would say, have the "best of both worlds." Not only does this collaboration come with a Tipsy Elves version of Sugarfina's iconic Candy Bento Boxes, but it comes with two new Tipsy Elves sweaters that anyone with a sweet tooth can get behind.
First, let us dissect the cuteness of the Sugarfina x Tipsy Elves Bento Box, which retails for $30. As Sugarfina describes it, the box is an "ugly sweater party in candy form" — on the outside, it's a festive red box with a pattern of multi-colored holiday lights, but once you open it, it reveals a little pop-up scene of holiday characters adorned in Tipsy Elves sweaters, including Santa, two penguin, a gingerbread man, and a reindeer. Above their heads is a little banner that literally reads "Ugly Sweater Party," so everyone can get fully in the mood before revealing the themed candy within.
The three Candy Cubes that come inside include "Merry Kiss-Mas" Sugar Lips, "Oh Snap!" Gingerbread Men, and "Dough Master" Sugar Cookies, along with a Tipsy Elves sweater design to match. The "Merry Kiss-Man" Sugar Lips blend strawberry, cherry, and watermelon, and are dusted with sugar crystals; The "Oh Snap!" Gingerbread Men are, fittingly, ginger beer-flavored; and the "Dough Master" Sugar Cookies are dipped in white chocolate, then sprinkled with superfine sugar.
True to Sugarfina form, they are also Instagrammable as all heck.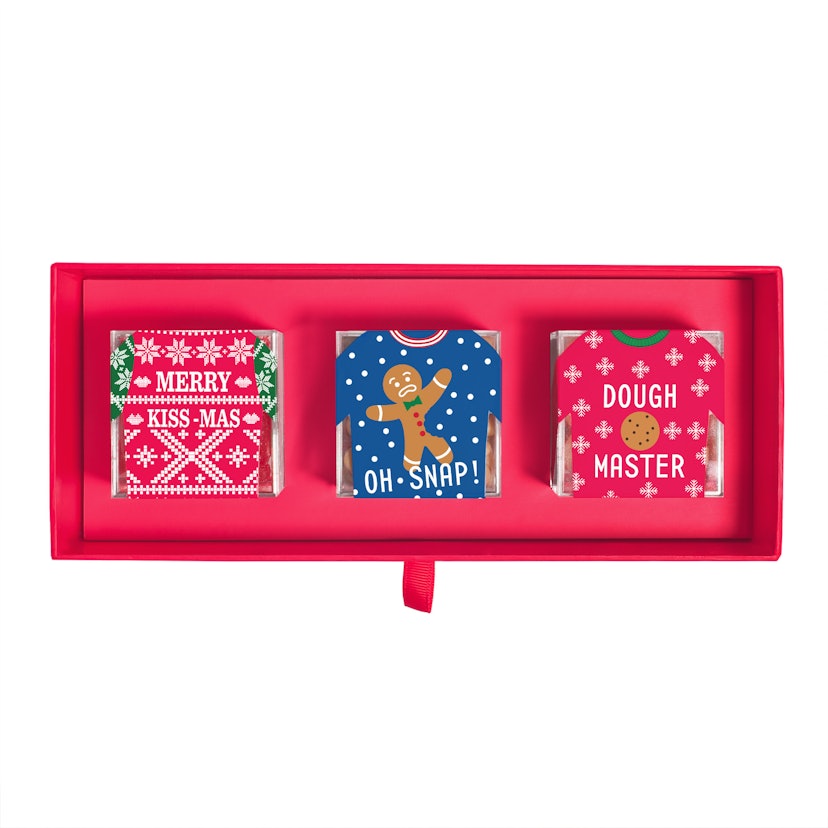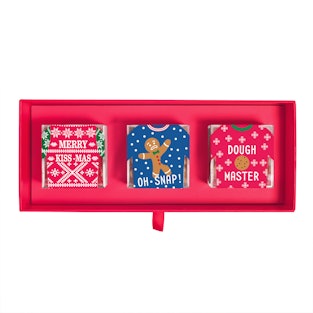 Sugarfina x Tipsy Elves Candy Bento Box
$30
Sugarfina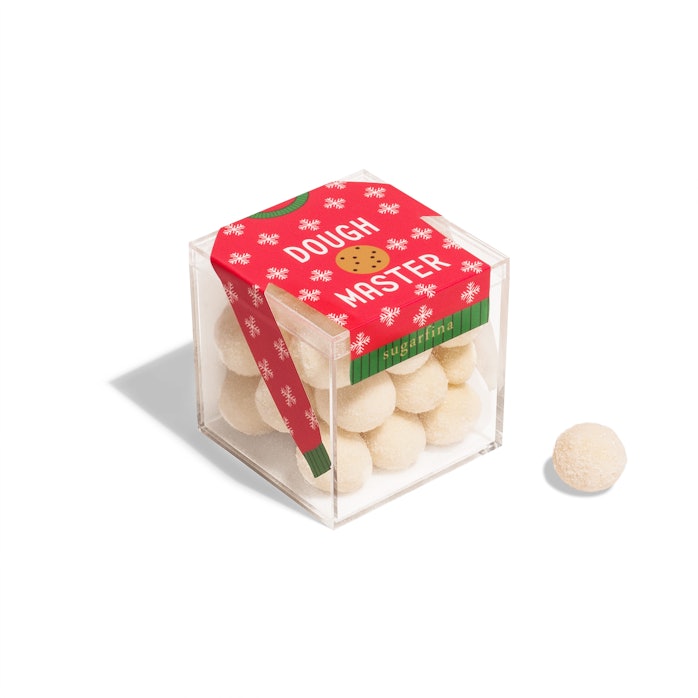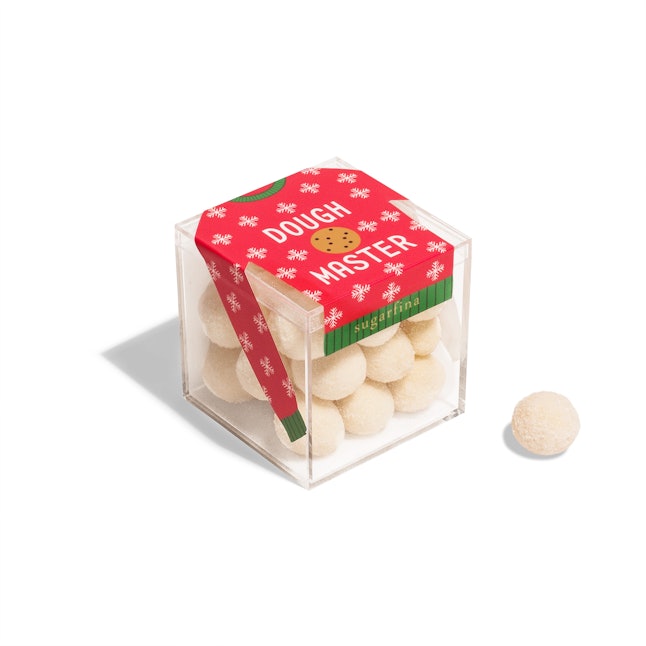 Now that you've solved the conundrum of what to gift all your friends this holiday season, now there comes the equally important issue of what you're going to wear when you deliver it. Enter two matching Tipsy Elves sweaters — one that says "Merry Kiss-Mas" like the iconic gummies, and one that says "Oh Snap!" in honor of your favorite (slightly eaten) gingerbread man. Both of the sweaters retail on Tipsy Elves' website for $58.95.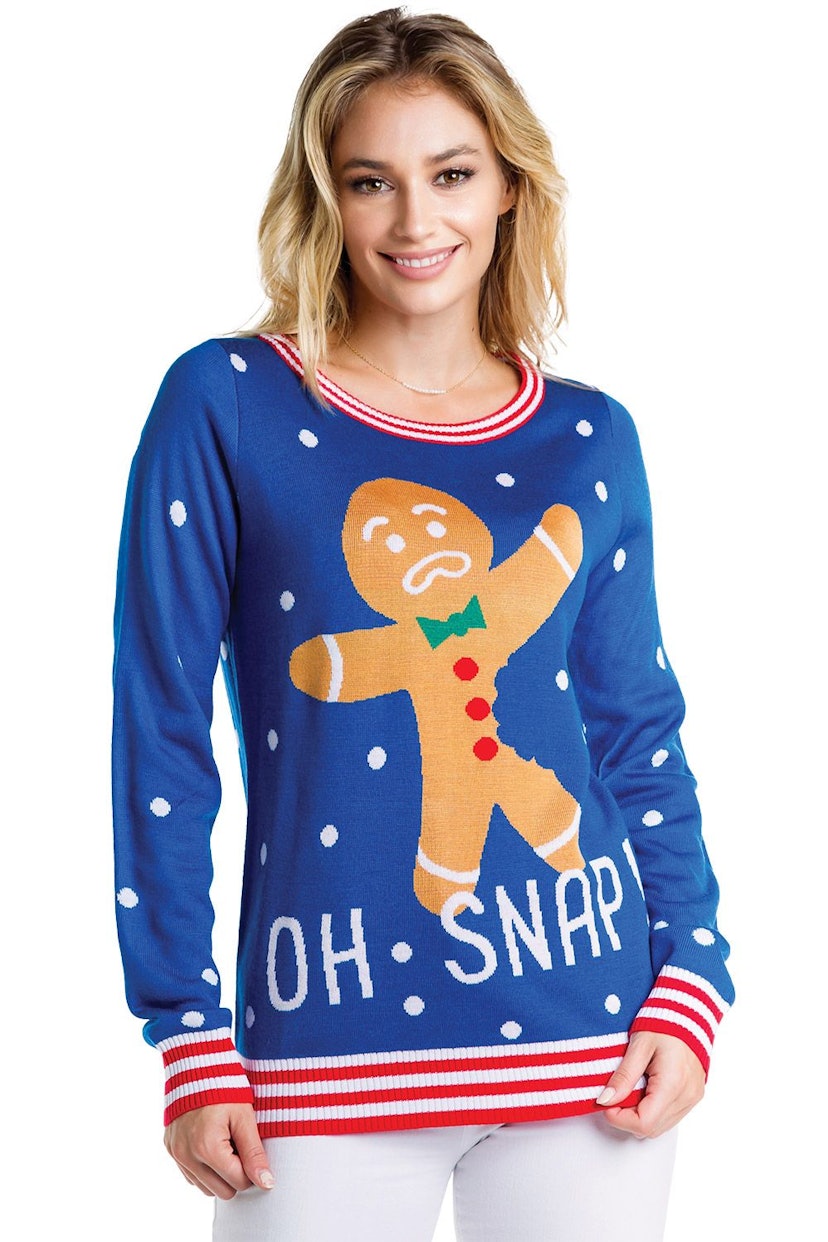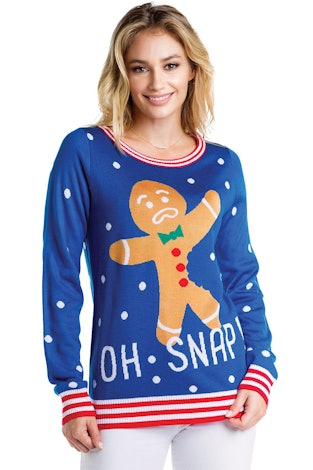 Women's Oh Snap Ugly Christmas Sweater
$58.95
Tipsy Elves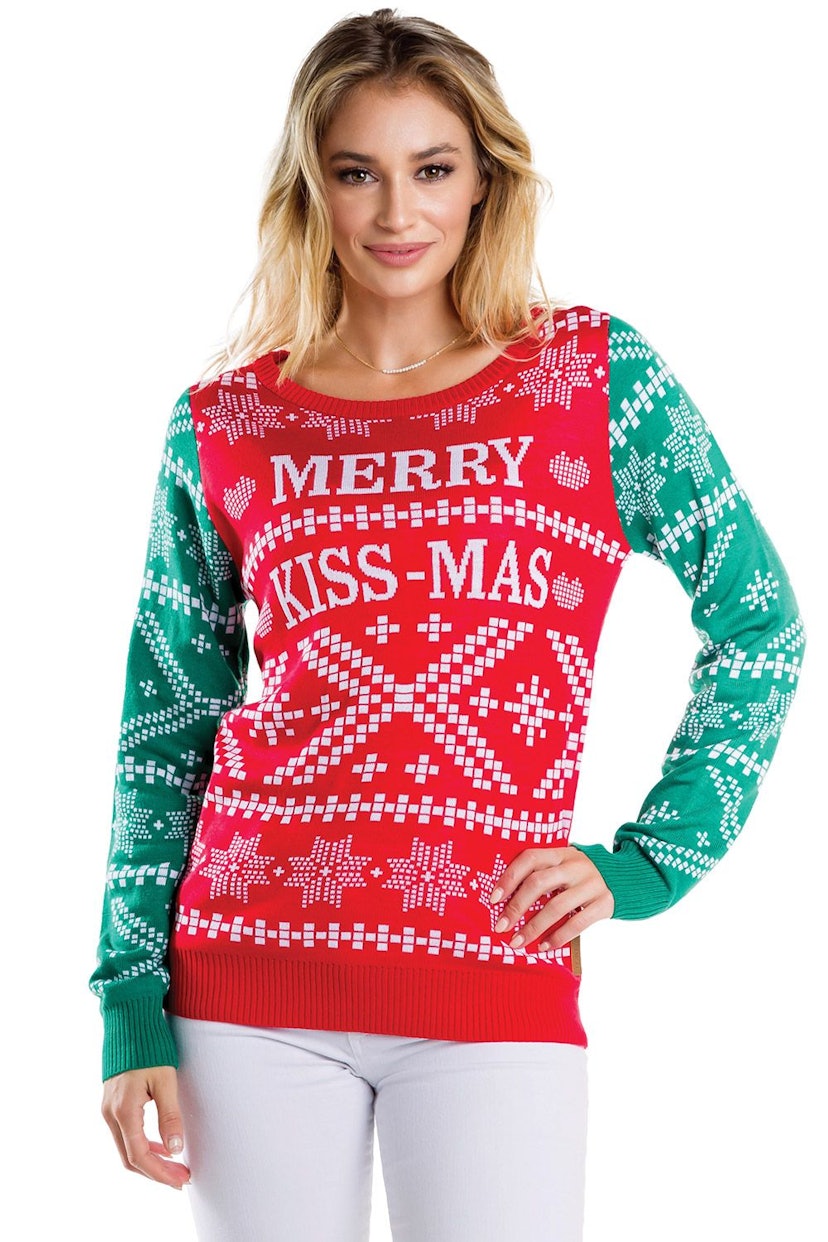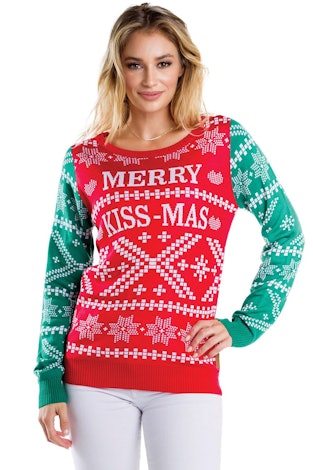 Women's Merry Kiss-Mas Ugly Christmas Sweater
$58.95
Tipsy Elves
These are far from your only options for holiday gifting when it comes to Sugarfina — the site boasts an adorable arsenal of options, with boxes for Hanukkah, Christmas, New Year's, the general holiday sentiment, and even boxes that can be personalized for the giftee. Not to mention, if you have any Hello Kitty fans in your life, Sugarfina also recently launched a collab with Sanrio that includes this 8-Piece Candy Bento Box in addition to individual Candy Cubes, chocolate bars, and a customizable 3-Piece Bento Box. The only problem is they might actually be too cute to eat.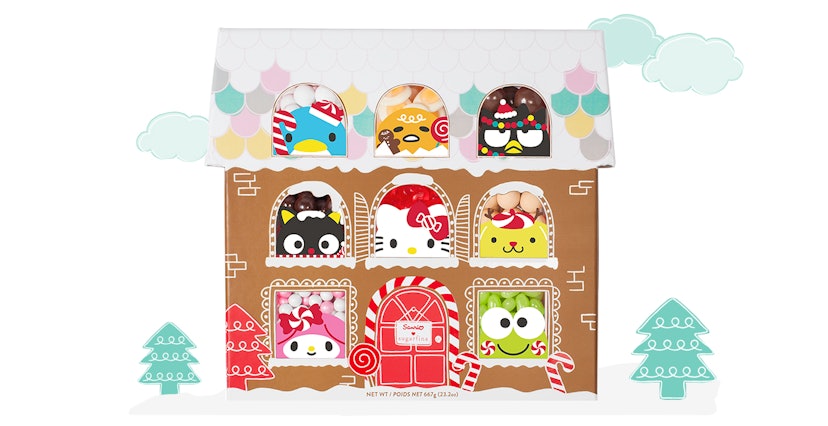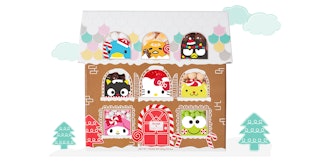 Hello Kitty Sweet Retreat 8-Piece Candy Bento Box
$68
Sugarfina
Basically, no matter what you are celebrating this season — be it a specific holiday, or just the fact that there is candy in the world and it should be in your mouth — Sugarfina has a candy journey you can take, and Tipsy Elves has a sweater that will keep you toasty on it. Happy snacking, y'all!
Source: Read Full Article