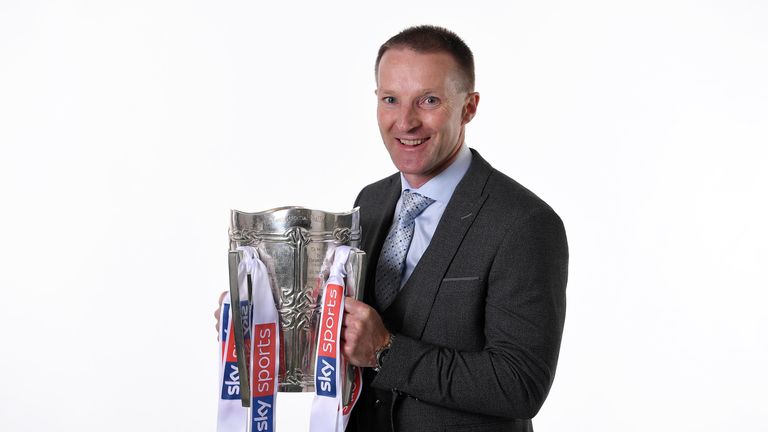 Sky Sports GAA analyst Jamesie O'Connor looks ahead to the opening weekend of the Munster Hurling Championship, as Cork host Tipperary and Clare travel to Waterford.
Cork v Tipperary is a huge game. It's arguably the game of the weekend.
I'm really intrigued with Tipp. There are question marks about the age of the team. Are there enough legs in the side with Bubbles O'Dwyer, Seamus Callanan, and Noel McGrath? There's a lot of mileage on some of those clocks.
If they lose on Sunday and lack of pace is a factor, is it a case that Liam Sheedy has to completely rebuild? He'd have to move on a lot of the guys who soldiered for him in 2010. But if you look at the forwards they have, Callanan, Bubbles, John, and Noel McGrath, and then look at the guys that have come in – Mark Kehoe looks like a good player, Jake Morris showed flashes last year – there's firepower.
Sheedy is back in charge, apparently they've a massive amount of work done. It's so fascinating for me to see how this is going to go. Tipp don't have a good record in Pairc Ui Chaoimh.
But it's huge for Cork too. If they lose, they would be going to the Gaelic Grounds off the back of a loss seven days later. It will be Limerick's first game at home as All-Ireland champions and the Gaelic Grounds will be packed to the rafters. That's a difficult place to go, and the Rebels could conceivably be staring down the barrel of elimination before the last match.
Cork have so much pace, so much athleticism. But there are still big questions as to whether they can win the really big matches that count. They won the last two Munster Championships but have come up short after that.
Clare travel to Waterford in another interesting tie on Sunday.
Playing the league quarter-final in Walsh Park was a bonus for the Banner, even for the players just to play a competitive game there and get used to the surroundings.
The fact that Waterford have got two home games at Walsh Park is a game-changer for them. It was a huge disadvantage for them last year. Only one away team won in Munster last year.
If you lose the opening match – especially if Waterford lose at home – you're under pressure.
But Clare showed last year, they bounced back from an opening day loss and ended up in a Munster final. It didn't do them any harm. Sometimes you can overplay it.
Upcoming live GAA games on Sky Sports
Home advantage has to count for something. If this game was being played at a neutral venue, I think my money would be on Clare. There are maybe question marks – is the Clare defence good enough? Who's going to play centre-back in the absence of Conor Cleary? Can John Conlon and Peter Duggan recreate the form they showed last year? How is Shane O'Donnell going to be after missing the entire league campaign?
I still think Clare have a bit more quality up front. Last year, Waterford really couldn't contain Conlon. Gerry O'Connor and Donal Moloney will be hoping he can have a big game and replicate the form he showed last year.
I feel Clare are in a good place. There's very little talk from the camp. They've had a nice preparation. They've stayed injury free. The Banner just might come out on top.
Source: Read Full Article