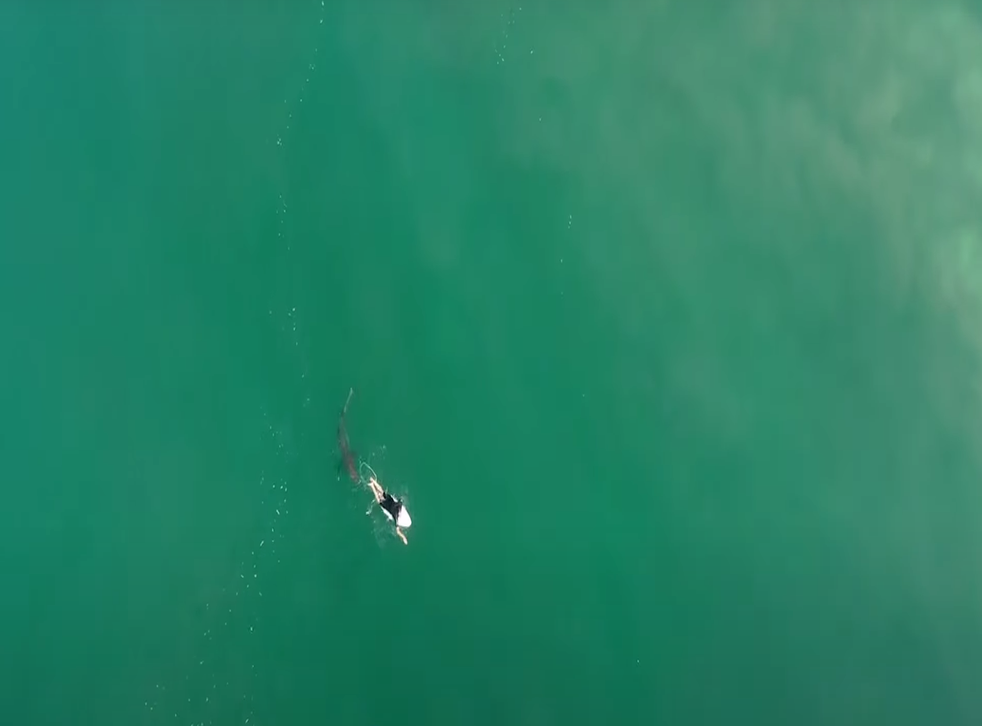 "I feel grateful and pretty weird at the same time but happy it decided not to go me," Wilkinson added.
"When I saw the footage I saw the similarities, like, I had a yellow leg rope on and Mick's board was yellow is what I was thinking about when I came in.
"I called my wife because I didn't want her to see the footage before I saw it. She doesn't want me surfing for a couple of days now."
Drones are becoming an increasingly common factor in keeping humans safe from shark attacks, with a number of beaches using them as cost-efficient methods to keep surfers and swimmers safe, with measures in place to shut beaches if sharks are spotted in the area.
Beau Monks, who was operating the drone that captured Wilkinson's near-miss, ecalled how quickly the incident played out on his monitor, and believes that the noise of the drone may have played a factor in scaring the shark off before it could attack the surfer.
"It sort of came out of nowhere, then went right up to Matt. It moved pretty fast. I was tracking it and notified the lifeguards and used the speaker on the drone to get everyone out of the water," Monks told ABC.
"Within 10 seconds it was at the surfer and five seconds later it was gone.
"I'm not entirely sure why the shark decided to turn away at the last minute. It could have been something as simple as just bumping into his leg rope, or it might have been the drone. Marine creatures have been known to dart away when the drone does come over," he said.
Source: Read Full Article