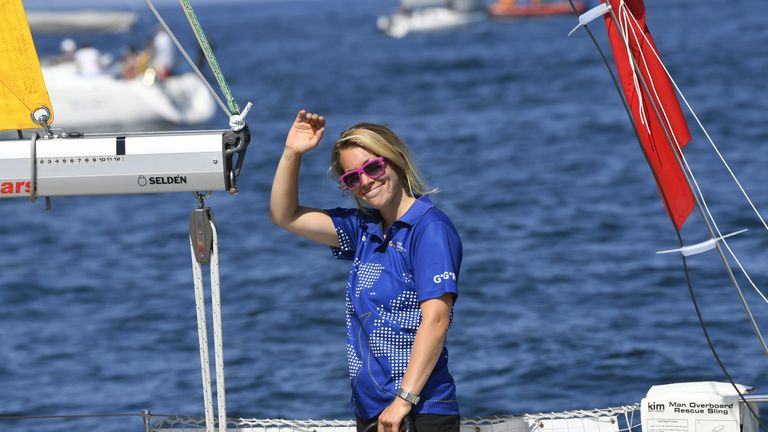 Sailor Susie Goodall will have to wait two days to be rescued after being forced to pull out of the Golden Globe Yacht race.
She got into trouble in a storm heading towards Cape Horn, losing her mast, but the 29-year-old is said to be safe and secure inside the boat.
Goodall is the youngest and only female competitor taking part in the non-stop around the world yacht race, which sees competitors sail single-handedly, abandoning any form of modern technology or satellite navigation equipment.
Competitors set off from France on July 1 and it is expected to take around nine months to complete.
The race last took place in 1968. Back then Sir Robin Knox Johnston was the only person to finish.
There are 18 sailors taking part in this year's 30,000-mile race. More than half of the competitors have now dropped out, with many being dismasted.
Abhilash Tomy hit the headlines as he was rescued by a French fishing vessel back in September, amid an international effort coordinated by Australia.
The 39-year-old skipper injured his back badly and was unable to move after a storm rolled his boat 360 degrees.
Source: Read Full Article