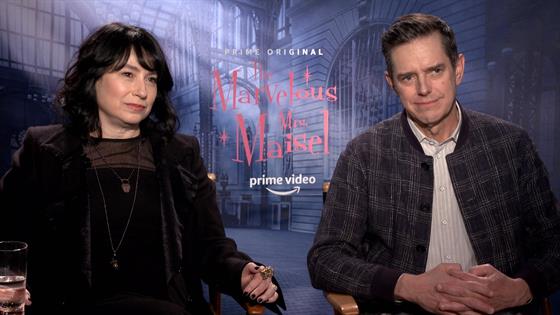 There's no sophomore slump here. The Marvelous Mrs. Maisel returns for season two on Wednesday, Dec. 5 and remains just as marvelous, just as timely and just as joyous as the first season.
The series still resonates and the happiness radiates off the screen, which is what makes the show so special. It's a great escape in trying times, when the news comes at you a mile a minute.
"It's a comedy that we sort of unabashedly do with a lot of joy and show a lot of joy. It's not in the vain of a lot of the comedies out there that we love, it's a little more exuberant, it's probably a little bit more in your face," executive producer Daniel Palladino told E! News.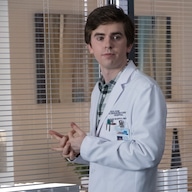 Photos
Fall TV 2018 Winners and Losers
"I think people are connecting to characters that are sort of confidently stepping into a very, very tricky area, both Midge and Alex Borstein's character, Susie, are both taking on these sort of gargantuan tasks with very high odds," Palladino continued. "I think it's one of those classic stories, and I think all great series have somebody really going for something, grasping for something, and then we just put a lot of joy and as much humor as we possibly can into it. I think it's in a different tone for a lot of comedies out there,"
It's a period piece, but still for today. Creator Amy Sherman-Palladino said they wanted the show to remain vibrant and not have any kind of tint or aspect to make it appear older.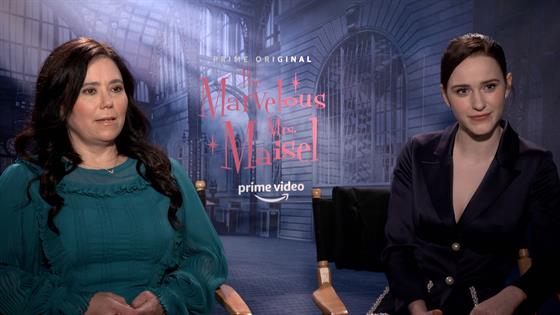 "We wanted to feel very relevant to people today, and to girls today. We wanted young girls to be able to look at Midge and see themselves in her. And weirdly, and sadly, a lot of the stuff they see in Midge is a lot of stuff women still deal with today, which is, 'Women aren't funny, why are you doing this, why are you in a comedy, that's a man's job, that's a man's world," Sherman-Palladino said. "We should be a little further along at this point, but we're not."
The second season also features Midge (Rachel Brosnahan) taking down a bunch of male comics who pull out the very, very, very tired card that "women aren't funny." Brosnahan said she didn't feel like she was doing that for women.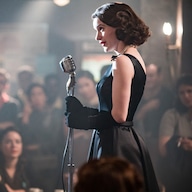 Read
The Marvelous Mrs. Maisel Season 2 Premiere Date, Charming Trailer Revealed
"I think, one of the things I enjoy about Midge, and I think it's one of the things that makes her interesting and also sometimes frustrating, is that I don't think Midge ever considers that she's potentially breaking barriers for other women. She's, at this point, really only looking to break those barriers for herself. She's noticing that this feels on fair, and I think she will grow to realize how some of the things she's saying and how she's saying them can potentially help other women as well. In the 1950s, I think women were not necessarily in the same kind of camaraderie that we're discovering in this moment," Brosnahan said.
"I think she's calling it like she sees it," Borstein said. "She's not editing. She's suddenly realizing something and saying it out loud…There's no thought, it's not planned…which makes it even greater."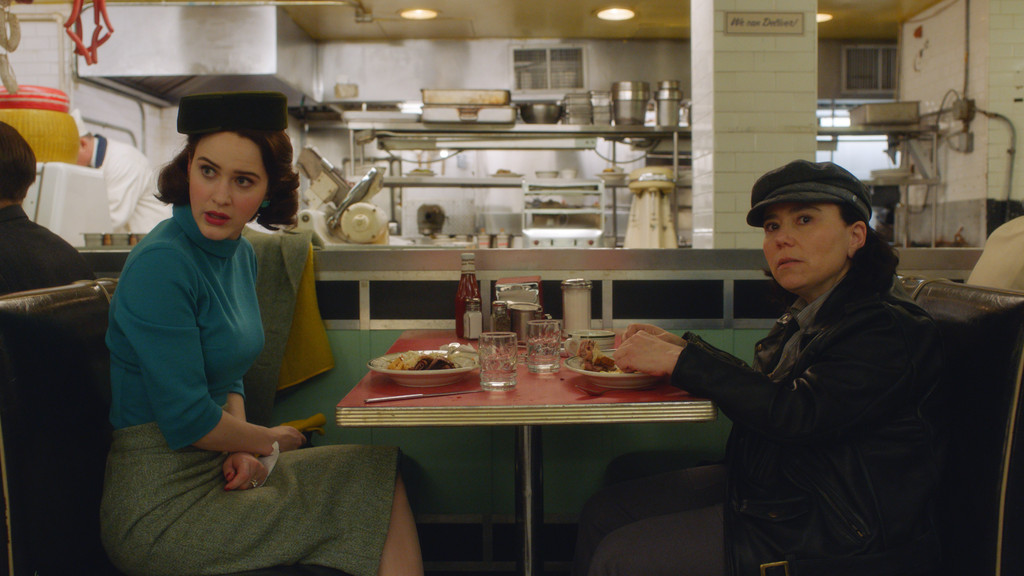 Amazon
Palladino said in that episode, they wanted to show that Midge won't back down, she'll strike back and not slink away.
"She's as cut-throat as they are," Sherman-Palladino said.
And the show is not only impacting viewers, but also its Emmy-winning star.
"Absolutely. The idea of doing this show was one of the most exciting and terrifying things that I've ever been faced with and Alex could certainly attest that I've bene a neurotic mess through most of this process," Brosnahan said.
"Not really," Borstein said. "Maybe your version of a neurotic mess. It's the gentile neurosis, it doesn't appear the same way as the Jewish neurosis," Borstein said.
"It's been terrifying, but it has been an enormous learning experience. I've learned so much from working with Amy and Dan, from working with Alex. I try to ask Alex for all kinds of advice during the stand-up, which you rarely give me, but…Usually Alex just tells me not to f—k it up," Brosnahan said.
Another aspect that makes Mrs. Maisel so satisfying? Not only does the character have an end goal in mind, but the creators have an ending point too.
"When I die, no," Sherman-Palladino joked. "We've always gone into projects kind of liking to know where we want to end up, because it helps you get up in the morning."
The Marvelous Mrs. Maisel is season two is now streaming.
Source: Read Full Article