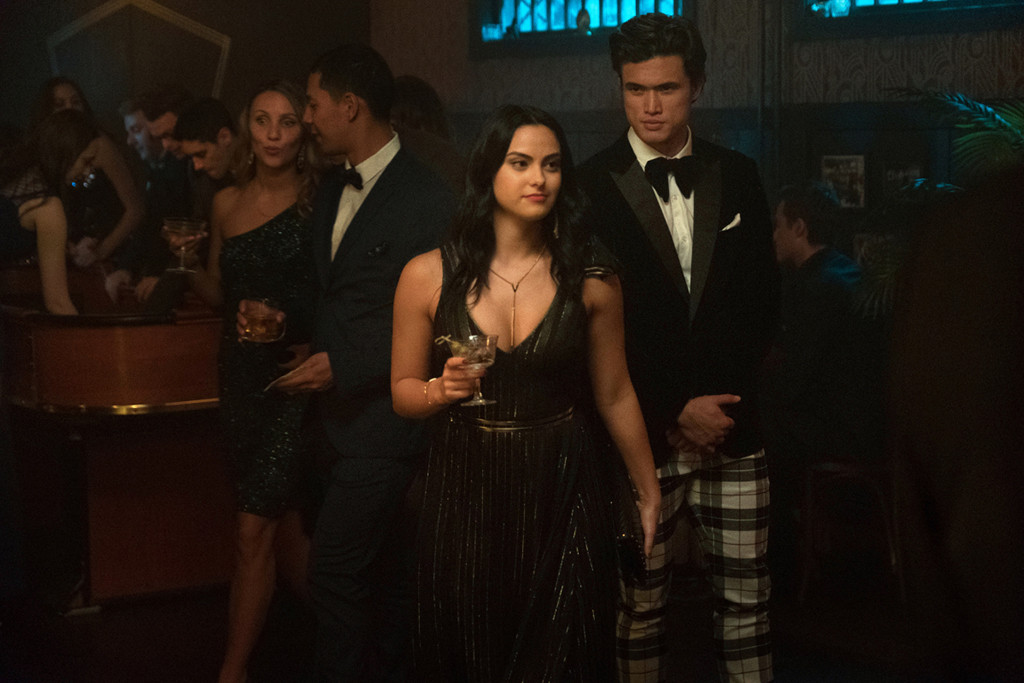 The CW
RIP Varchie, for now.
The Riverdale couple, consisting of Veronica (Camila Mendes) and Archie (KJ Apa) called it quits last week under some pretty unfortunate circumstances. Archie had just escaped prison and Veronica had gotten him totally exonerated, but they could not ignore the fact that Veronica's dad Hiram (Mark Consuelos) just hates him so much (to a really irrational degree) that they'll never be safe as a couple. Veronica was understandably upset ("We're endgame!") but as Camila Mendes told E! News when we jumped on the phone with her, V understands why he had to do it.
"At the end of the day, I think Veronica understands that that decision had to be done, because Riverdale is a dangerous place for Archie," she says. "He can't be there without dangerous things happening to him and the people he cares about, so for him, the best option is to leave at the moment."
She says that while Veronica's definitely feeling some pain about the break-up, it's more about who forced Archie to make that choice (by getting him framed for murder and sent to juvie and trying to have him killed multiple times and REALLY though, why does this grown man hate this teenager so much?).
"She blames her dad for everything, and the painfulness of the situation comes more from being angry at her father, than from her being angry at Archie," Mendes explains.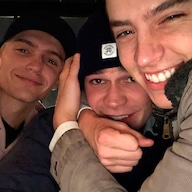 Photos
The Riverdale Cast's Cutest BFF Moments
Veronica, however, is a strong, badass lady who runs a business, and who has been fully focused on saving the life of a boy for weeks, so she's masking her pain the only way she really knows how: through work.
"She handles it in a typical Veronica way, which is to just shove it under the rug and just continue forward," she says. "Veronica is very business-oriented, so i think she really just throws herself into her business as a way to avoid thinking about Archie."
Mendes says V really "pours herself into her work," which is what we see in tonight's episode, which finds Veronica making a business decision that could be extremely risky (but is also very upscale and fancy, just like everything Veronica does).
"She's that type of person who copes through distracting herself and work, her business this season has been a huge part of her life. I think putting more effort into that is going to be her coping mechanism."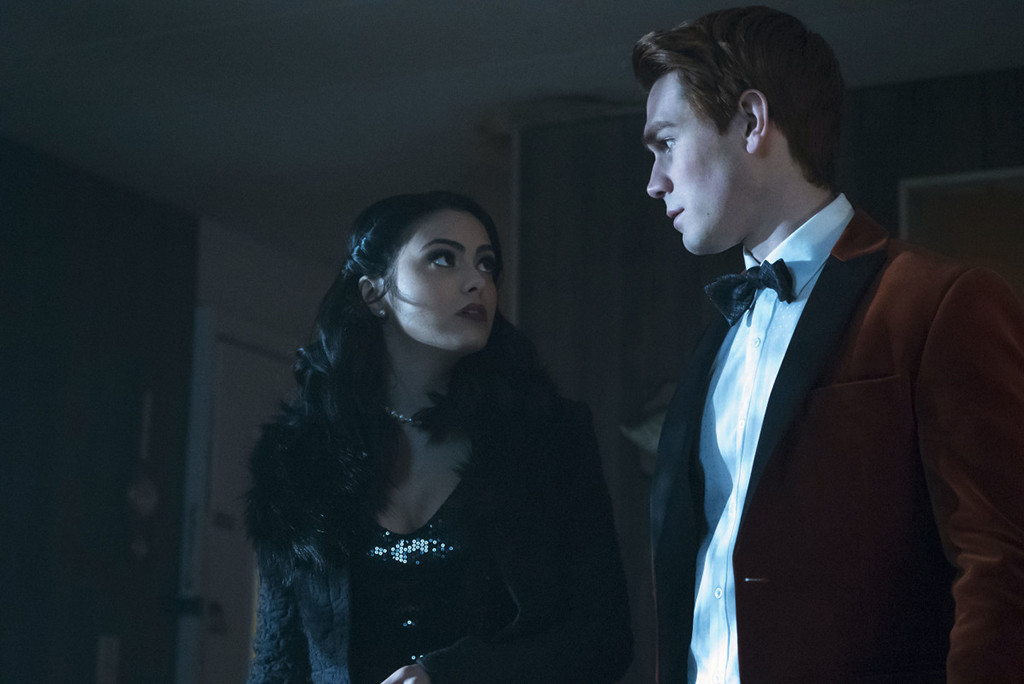 The CW
There were also some teases as far back as San Diego Comic-Con (and that wild game of Truth or Dare) in July that Veronica would be getting a new love interest this season, and now seems like kind of the perfect time if you ask us, whether it's the rumored Reggie (played by real-life beau Charles Melton) or one of the other many attractive Riverdale boys (there is no shortage).
"Archie's going through his personal journey, you know, and Veronica isn't the type of person to wait around for anybody," Mendes said. "She did everything she could to keep Archie alive, and at this point I think it's about letting go and letting Archie do whatever he needs to do, hoping that one day he'll come back to her, or come home."
That said, she's not anywhere close to giving up.
"I think Archie and I are going to fight for each other. There's been a lot of love there and I think they're—at least I can speak for Veronica, I think she'll always love Archie and she's gonna do whatever it takes to make it work."
This week's episode is a three-part episode, telling the stories of Veronica's risky decision to try to save her speakeasy, along with Archie and Jughead's (Cole Sprouse) time on the road, and the trials and tribulations of Betty (Lili Reinhart) in the convent. Let's just say some s–t goes down, and you are not prepared!
Riverdale airs Wednesdays at 8 p.m. on the CW.
Source: Read Full Article