This post contains minor spoilers about The Marvelous Mrs. Maisel season two, which premieres on Amazon December 5.
If the point of watching a TV show or movie is to be completely transported to a different world, there's no better champion of that goal than The Marvelous Mrs. Maisel in 2018 (as it was for much of 2017). At a time when it's easy to drown in endless social media feeds while the earth is literally burning at the surface, Maisel offers a distraction. Think of the series a vacation for your brain.
Season two, which returns to Amazon on Wednesday with 10 enchanting episodes, picks up right where season one ended, not long after the Upper West Side's finest comedian Midge (Rachel Brosnahan) delivered her best set to date at the Gaslight, unaware that her ex Joel (Michael Zegen) was in the audience. At the start of the new season, Midge is still a working girl at luxury department store B. Altman; the stand-up is still a secret. Susie (Alex Borstein) is still her manager and the only one who seems to understand Midge's talent in an industry overrun with men and the opinions no one asked for. (Susie is basically the Bradley Cooper to Midge's Lady Gaga, aka the only person, out of 100 in a room, to believe in her.) Midge's papa, Abe (Tony Shalhoub), meanwhile, remains the true anchor of the series, this time with dancing at moonlight, wearing berets and rompers, and keeping a "drinking index" while on vacation.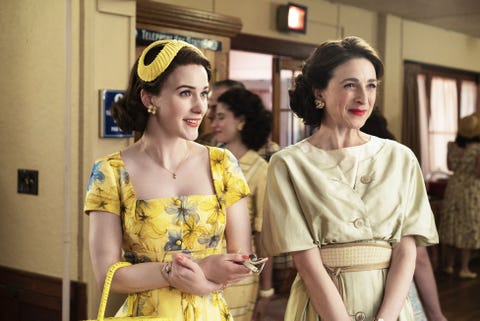 2018 was not a particularly strong year for shows with sophomore seasons. The longstanding TV "curse," which places a lot of pressure on a show's second season to outperform its first, hit The Handmaid's Tale, which was just fine, 13 Reasons Why, which felt forced and out of place, and Jessica Jones, which was sadly forgettable. (Does anyone actually understand what's going on in Westworld?) With Maisel season two, Amy Sherman-Palladino reminds us that good TV can be achieved and more importantly, repeated.
No matter how grand Maisel gets in season two in nearly every aspect, be it costume design, setting, or cinematography (there are some seriously exquisite shots worthy of a museum), the show never feels like it's trying too hard just to make a point or grab a specific reaction. That's because the show has been thriving on a formula Sherman-Palladino perfected long ago (ahem, Gilmore Girls): dialogue that flies at a million miles per hour, strong and unapologetic female characters, and a touch of the whimsical. (OK, fine, it's a strong dose of the whimsical, but who's complaining?)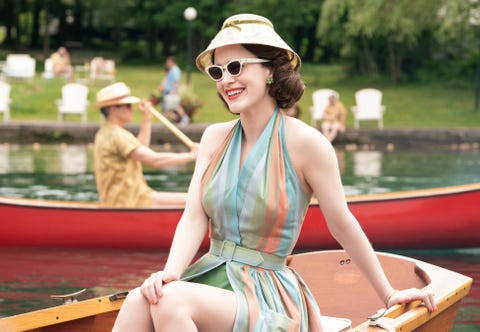 From New York City to the Catskills (and beyond), the hustle and bustle of season two will give you life—and make you long for the hot summer nights or simply put on Dirty Dancing at some point this weekend. Yes, there's a new major character, but it feels like he's been there all along, just waiting for his cue to show up and sweep all of us off our feet. Not all of Midge's jokes are funny (at least, not to this 2018 viewer), but this is just part of the path to success, right? (Pointing out that the French call "cheating husbands" just "husbands" feels a little flat, but maybe that's the 2018 in me.) And, following tradition, all parental units in Maisel are kind of a mess, which makes these characters even more relatable.
It's impossible to repeat the pure elation one feels when a show like The Marvelous Mrs. Maisel comes along, but its second season comes pretty close. And all you have to do is watch.
Watch on Amazon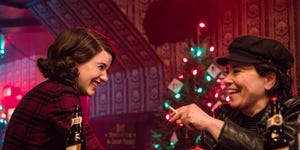 Source: Read Full Article