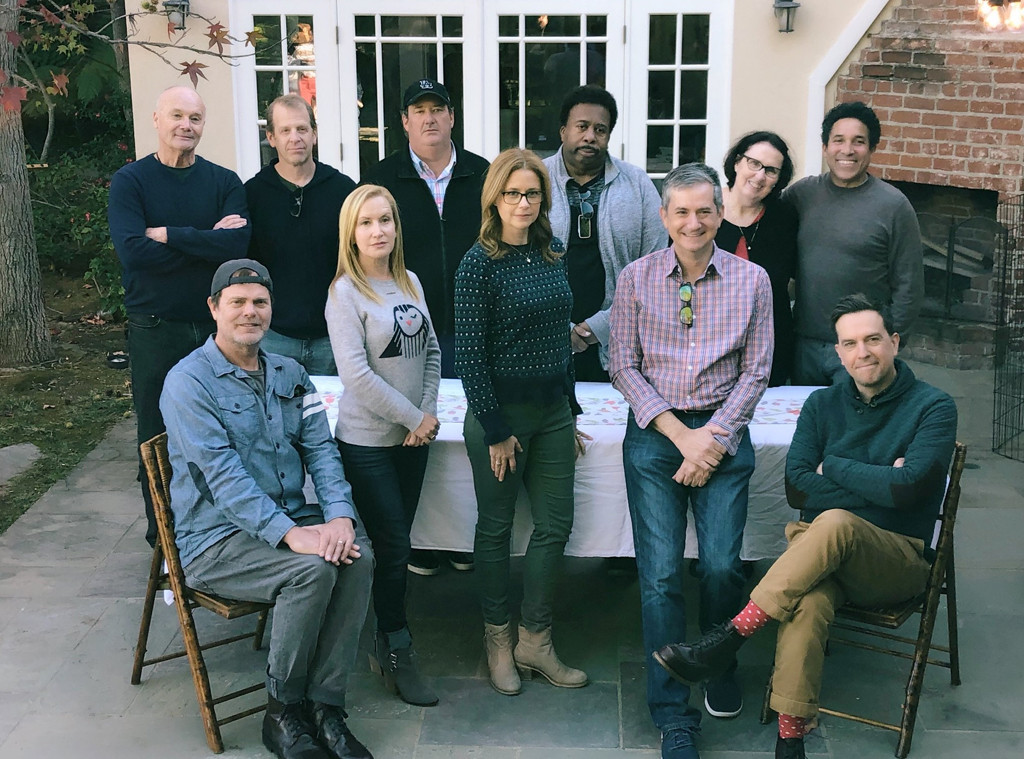 Twitter
Scranton forever! The former employees of Dunder Miflin's Scranton branch, you may know them as the cast of The Office, assembled for what looked to be one epic reunion brunch (don't let the solemn mugs fool you, those faces were a nod to a former cast photo). Jenna Fischer aka Pam Beesley Halpert posted the serious photo, her BFF (in real life and on the show) Angela Kinsey aka Angela Martin posted a smiley version.
In addition to Kinsey and Fischer, Rainn Wilson, Ed Helms, Brian Baumgartner, Oscar Nunez, Phyllis Smith, Paul Lieberstein, Leslie David Baker and Creed Bratton were in attendance at what we can only assume was a hilarious reunion brunch. Executive producer Greg Daniels was also there.
Missing from the reunion brunch festivities were Steve Carell, John Krasinski, Mindy Kaling, B.J. Novak, Ellie Kemper, Craig Robinson and Kate Flannery. Fischer said they were missed and she'd see them "soon"…which we can only hope means we'll be getting more photos…or something more?!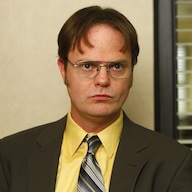 Photos
The Office Cast: Where Are They Now?
There might be something in the pipeline, but probably not a revival. Carell has downplayed the idea of reviving The Office after rumors first started swirling in late 2017, rumors NBC's then-president Bob Greenblatt confirmed…but also put the kibosh on.
"Because The Office is on Netflix and replaying, a lot more people have seen it recently," Carell told Esquire. "And I think because of that there's been a resurgence in interest in the show, and talk about bringing it back. But apart from the fact that I just don't think that's a good idea, it might be impossible to do that show today and have people accept it the way it was accepted ten years ago. The climate's different."
"I mean, the whole idea of that character, Michael Scott, so much of it was predicated on inappropriate behavior. I mean, he's certainly not a model boss. A lot of what is depicted on that show is completely wrong-minded. That's the point, you know? But I just don't know how that would fly now. There's a very high awareness of offensive things today—which is good, for sure. But at the same time, when you take a character like that too literally, it doesn't really work," he continued.
Before stepping down, Greenblatt said he periodically speaks to Daniels about bringing the show back. "It's possible that could happen over the next couple of years," he told Vulture.
Fischer, Helms and Kemper previously reunited with Carell when he hosted Saturday Night Live in November.
Source: Read Full Article