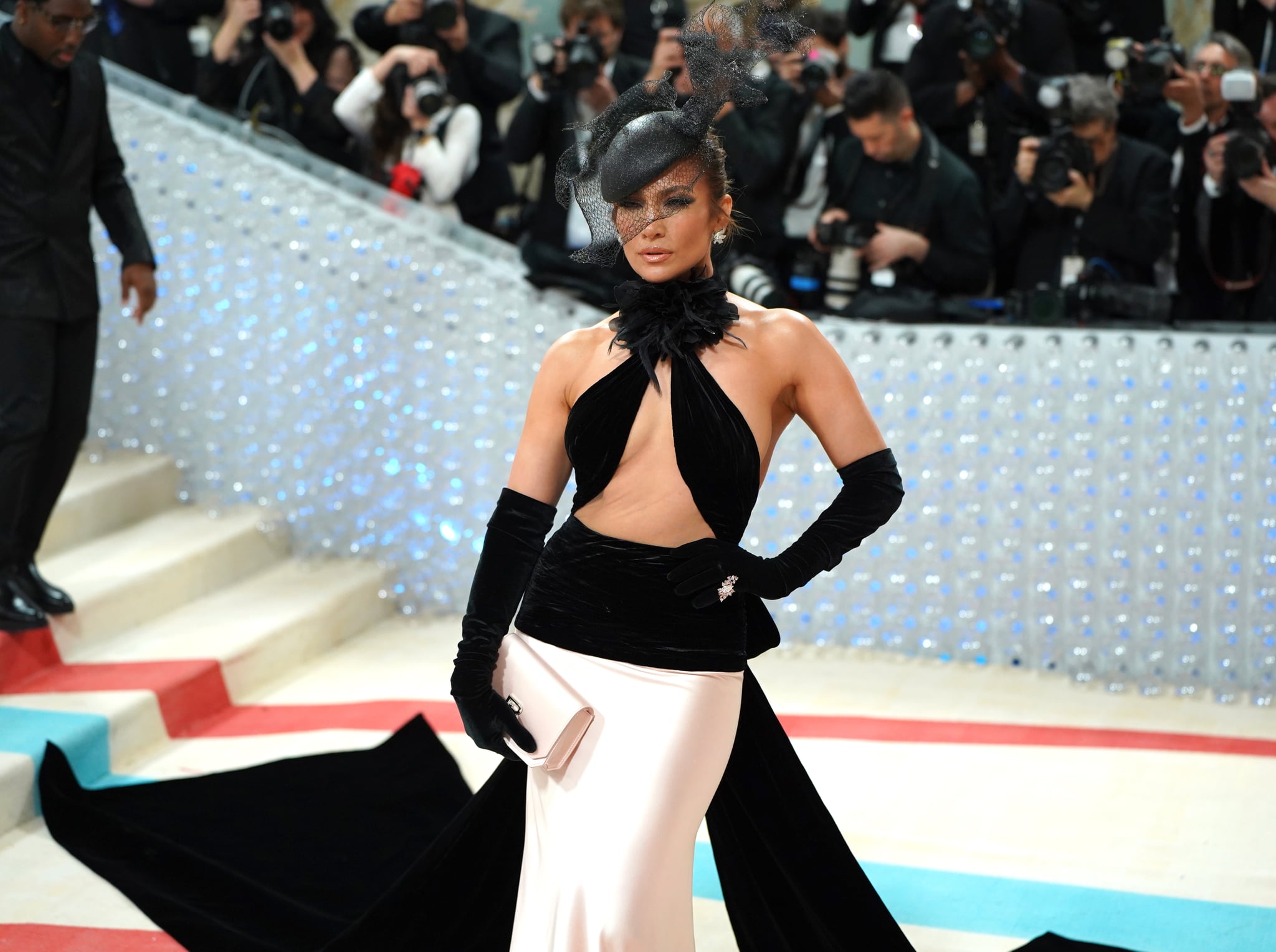 Image Source: Getty/Sean Zanni / Contributor
Jenny — we mean Jennifer Lopez — took up residence on the Met Gala block last night, and luckily, loving her look don't cost a thing — otherwise we'd be out a pretty penny. The theme for this year's star-studded event was "Karl Lagerfeld: A Line of Beauty," and attendees paid tribute to the late designer with not only their outfits, but their makeup, hair, and nails, as well.
Although Lopez is nothing short of a red carpet connoisseur, last year, she opted to skip the event, making her return to "fashion prom" highly anticipated. As expected, she looked fantastic. Lopez wore a sexy halter gown created by Ralph Lauren and accessorized with a stunning fascinator and floral collar. Her nails, however, are what landed her an official spot on the list of the best beauty looks at the Met Gala 2023.
Her go-to manicurist, Tom Bachik, is responsible for her Chanel-inspired side-tip french manicure. To say the look was on theme is an understatement. Bachik started by filing her nails into a tapered-square shape and painting them a sheer-beige shade using Essie's Fairy Tailor ($13). Then, he went on to paint the slanted tips using the brand's shade Licorice ($10). After applying a glossy topcoat, he placed black diamonds on Lopez's ring finger to create the signature CC logo in honor of the Maison.
There were plenty of nail looks that graced last night's red carpet but none dominated quite like the french manicure. It was spotted on everyone from Dua Lipa, Gabrielle Union, and Jenna Ortega, making it the unofficial manicure of the Met. Take a closer look at Lopez's nails below.
Source: Read Full Article