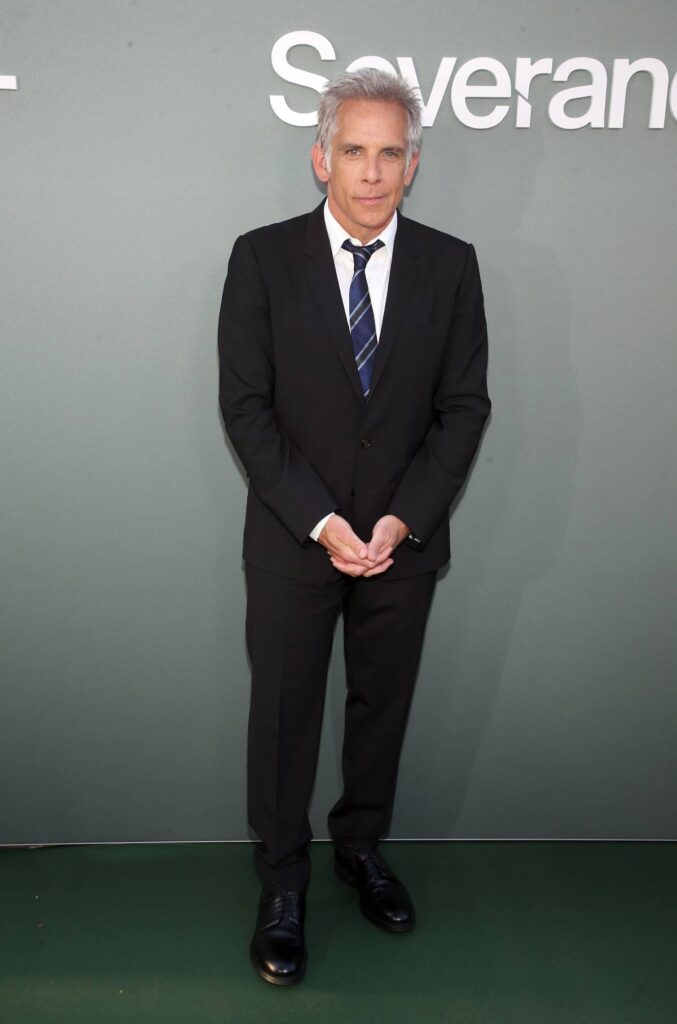 I'm still reeling from the Severance season finale. I thank everyone who saw it and did not spoil it because I would have been so upset if that had been revealed to me. As a courtesy, I will only post one cryptic spoiler in the last sentence, and even then it's just a theory. I cannot account for the comments so please write SPOILER at the start of your comment if there is one.
Severance on AppleTV+, for those who haven't watched it, suggests a workplace dystopian future that asks what if you could severe all your memories from work and home. So, your Innie (your work version of you) has no idea what your Outie's (who you are outside the Lumon offices) life is like. Beyond that, there are many questions about the work they do at Lumon, and why the Outies decided to get severed in the first place. The series mainly follows Adam Scott, who plays Mark S. However, in the last few episodes we learn so much. Most of which is highly disturbing, and I would like to shake the hand of anyone that guessed some of the more shocking twists. Hint: I did not. At the party for the series finale, Ben Stiller, who directed six of the series' nine episodes, said the reaction among fans has been visceral. So much so, they've taken to shouting "f*ck you!" at him all over Twitter. But Ben's cool with it. In fact, he loves it.
Ben Stiller has received some strong reactions to his latest project.

The Emmy Award winner, 56, told PEOPLE that he appreciates "all the expletives" he's read on social media from fans of his Apple TV+ series Severance as he attended the season 1 finale screening Friday in Los Angeles.

"I just like all the expletives that come back on Twitter. A lot of damn you, damn you, 'F' you. I love it," Stiller said. "When people react like that, you know they care."

"I think that there were so many levels that we didn't know how the audience would react to in terms of giving away things," Stiller said during the PaleyFest panel hosted by Judd Apatow. "And so that was one of the reasons we had to sort of play around in terms of like, the littlest sort of gesture or littlest acknowledgment."

"I assumed with going into, the audience would be like watching closely, but we really found as the show has aired that the audience is so clued into the specifics and looking for every little thing. So it was really an interesting process, trying to regulate all that and that's why I think everybody did such an amazing job and then also being able to be with these actors for such a long time and see their strengths come out," he added.
[From People]
It is clear from the beginning that the show respects the viewers intelligence, and they never stop. There are so many unanswered questions but my husband, who is very picky about screenwriting, called the finale a "Master Class," and brought it up several times the day after we watched it. Ben's right, we care. My gawd do we care. I would not shout "f*ck you" at him or any of the actors, but I've started carrying a pocket full of finger traps that I intend to throw at Ben until Season Two comes out. So far, we only know about season two. I am not aware how many seasons were pitched by creator Dan Erickson. At this point, they could refocus the series and do a season on each character, so we could go for several. But my guess is we'll get three tops. I'll be happy with whatever they give us. The cast, you guys: Patricia Arquette, John Turturro, Christopher Walken, Zach Cherry, Tramell Tillman (Michick), Michael Chernus (Ricken), Dichen Lachman (Ms. Casey) and Britt Lower as Helly R, whom I didn't know before this show but my gawd!
Unfortunately, Adam was not at the finale for anyone to shout at. The poor guy got Covid and is in Costa Rica until he can travel home. But did his Innie or Outie catch Covid?
*ONE SPOILER* because it's the only theory I have, and it's not even mine (my husband suggested it): I think Milchick and Dylan are related.
Embed from Getty Images
https://www.instagram.com/p/CcGD70POuJG/
Photo credit: Instar Images, Getty Images and Instagram
Source: Read Full Article