Freddie Prinze Jr. and Sarah Michelle Gellar are one of the few Hollywood success stories when it comes to marriage. The two first met on the set of I Know What You Did Last Summer in 1997 and then worked together on the set of Scooby-Doo in 2002. Some even imply that the two may have become engaged on the set of Scooby-Doo.
Even though the set of movies is what brought them together, Prinze has no interest in working with Gellar on the set of other movies. His reasoning is simple. It simply wouldn't be exciting for them to work together "pretending" they hadn't been married for the last 20 years.
The life and love between Freddie Prinze Jr. and his wife
Considering how long Gellar and Prinze have been together, you may think that their natural chemistry would work well in a movie or sitcom that featured the two of them. However, they disagree.
According to Insider, he said in a recent interview that he figures that if they worked together, it would likely be a romantic comedy and, "It wouldn't be very exciting for us to pretend to struggle to be together for 96 minutes when we go home together every night."
Prinze continues throughout the interview stating that they have had plenty of opportunities to work together, but they are the happiest making just "silly" or "small" projects, similar to their dish detergent commercial in 2020 where they got to make jokes about "doing it", the dishes, each night.
What are they doing now?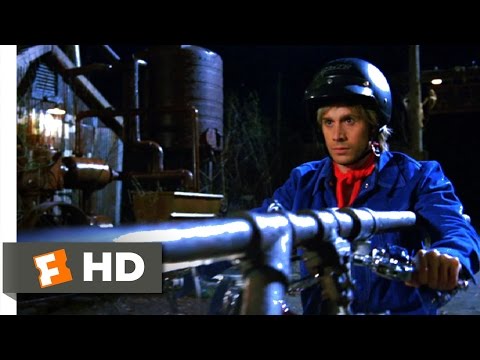 Although both Gellar and Prinze were very popular in the 1990s and early 2000s, they have faded from the spotlight. This does not mean that either of them isn't still very successful. Whether they ever share another scene together or not, there is no denying that no one will completely forget their names.
Most recently, Gellar has appeared on the television series Masters of the Universe: Revelation and The Big Bang Theory, though most people will always know her best for her earlier roles of being Buffy the Vampire Slayer or Kathryn Merteuil in Cruel Intentions.
Prinze has been very busy in recent years with Robot Chicken, Star Wars: The Bad Batch, and Punky Brewster. He has even expanded into gaming by giving voice to Lt. James Vega in the video game Mass Effect: Legendary Edition.
Food is a part of the relationship between Prinze and Gellar. Therefore, beyond the big screen, both Gellar and Prinze have published their own cookbooks. Stirring Up Fun with Food by Sarah Michelle Gellar and Gia Russo and Back to the Kitchen Freddie Prinze Jr. with Rachel Wharton, forward by Sarah Michelle Gellar. Her book focuses on fun and creativity in the kitchen with kids. His contribution is a book that is devoted to sharing his love of cooking with everyone.
Source: Read Full Article