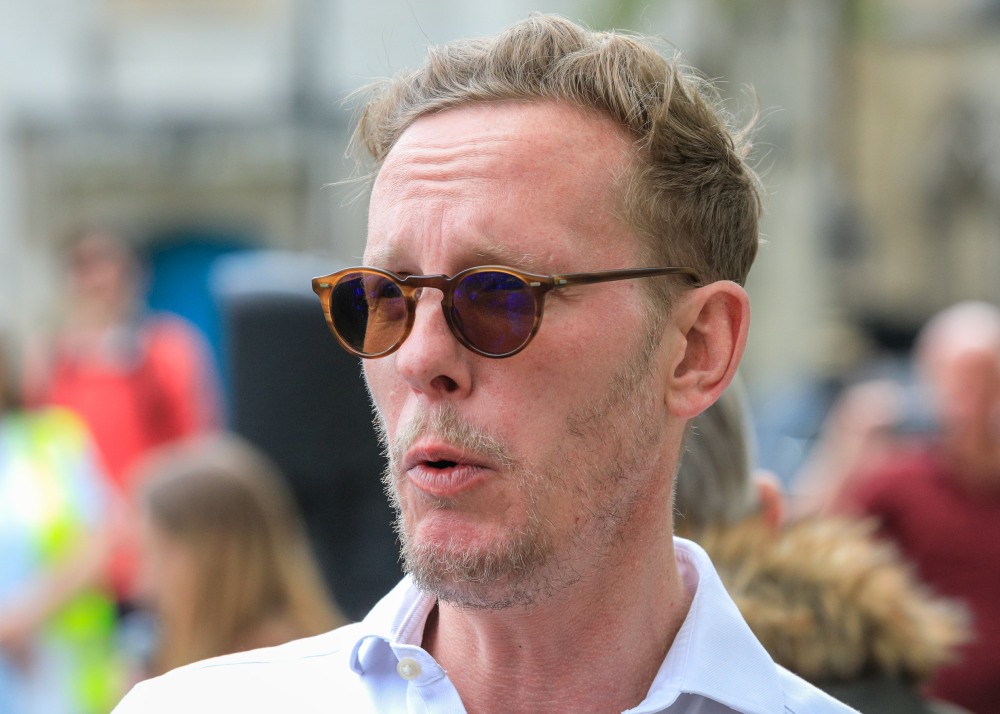 My mom was/is a big fan of Inspector Lewis, the British copaganda series which ran for more than a decade. Laurence Fox was one of the stars of that show, and he actually had a decent career for himself in British television and film. He was married to certified hottie Billie Piper, then everything fell apart circa 2016. Fox turned into a self-styled right-wing lunatic, Billie divorced him (citing his "unreasonable behavior") and Fox now regularly writes columns and does TV appearances all about how much he hates wokeness, women, immigrants and diversity. As such, Fox was naturally invited on Dan Wootton's GB News talk show this week. This is now Wootton's sole media gig – his Mail column was suspended as his current and former employers "investigate" Wootton's decades of fraud, catfishing, bribery and abuse. Well, Fox and Wootton obviously turned into a toxic catastrophe on-air, and it's become the British media story of the week:
GB News has issued an apology and launched an investigation after it aired "totally inappropriate" comments by the actor and Reclaim party founder, Laurence Fox, about the journalist Ava Evans. Fox made a series of derogatory comments about Evans, a political correspondent for online news site Joe, during an interview with presenter Dan Wootton on Tuesday night.

Evans posted the clip of the segment to X, formerly known as Twitter, with the comment: "Laurence Fox just did a whole speech on GB News on why men apparently won't shag me," adding in a reply: "I feel physically sick."

Shortly after GB News issued a statement saying Fox's stance "does not reflect our values".

"Comments made tonight on GB News by Laurence Fox were totally unacceptable," the station said in a response posted to X. "What he said does not reflect our values and we apologise unreservedly for the comments and the offence they have caused. We have launched an investigation and will be apologising to the individual involved."

On Tuesday night, Wootton apologised as well, saying: "Dear @AvaSantina I think you're brilliant … I apologise for what was said during the course of my show and should have done this immediately on air. This is not what our channel is about."

Wootton issued another apology on Wednesday morning, saying: "I want to reiterate my regret over last night's exchange with Laurence on GB News. Having looked at the footage, I can see how inappropriate my reaction to his totally unacceptable remarks appears to be and want to be clear that I was in no way amused by the comments."

In the segment Fox had called Evans a "little woman" and went on to say: "Show me a single self-respecting man that would like to climb into bed with that woman ever, ever, who wasn't an incel. We need powerful, strong amazing women who make great points for themselves. We don't need these sort of feminist 4.0. They're pathetic and embarrassing. Who'd want to shag that?" As both Fox and Wootton laughed, Fox added: "Sorry, it's true though."
[From The Guardian]
Wootton immediately "apologized" and tried to throw Fox under the bus, and in turn, Fox published some of their texts in a tweet, showing that Wootton thought Fox's misogyny was funny. Some people think that this incident and Fox's tweets might be the final nail in Wootton's coffin. I doubt it? Like, this is a feature, not a bug. This is why he's on air.
Update: Wow, they suspended Wootton.
— Nadine White. (@Nadine_Writes) September 27, 2023
— Ava-Santina (@AvaSantina) September 26, 2023
— Laurence Fox (@LozzaFox) September 27, 2023
I'm also immensely grateful to the incredibly courageous people who spoke out despite working on the station.
— Ava-Santina (@AvaSantina) September 27, 2023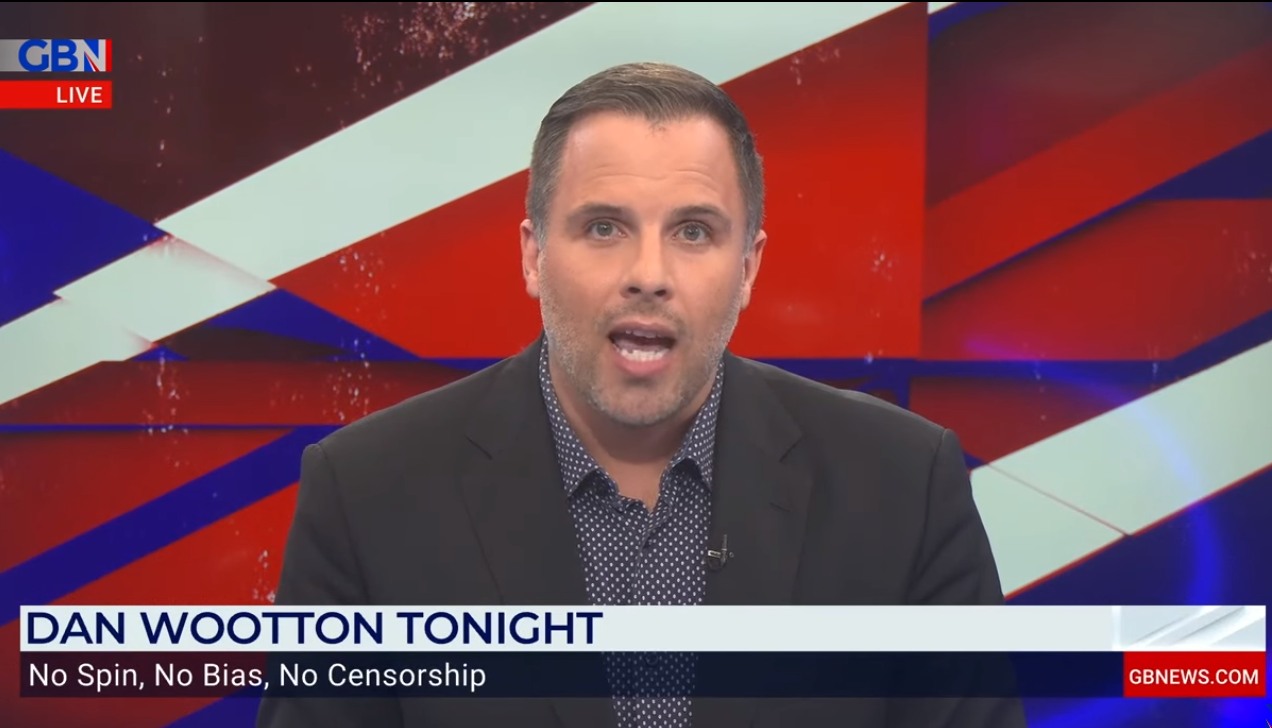 Screencaps courtesy of GB News, additional photos courtesy of Avalon Red.
Source: Read Full Article