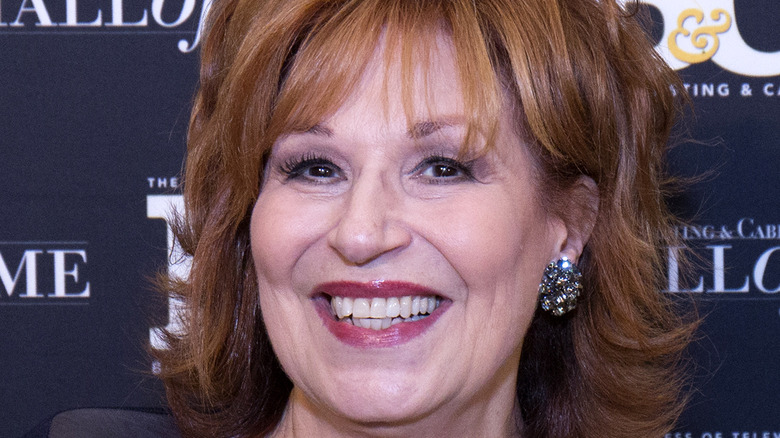 Santiago Felipe/Getty Images
By Joey Keogh/Sept. 10, 2021 11:01 am EDT
Joy Behar has been a key part of "The View" for a very long time. As Good Housekeeping noted, she joined the long-running talk show all the way back in 1998 and, aside from a couple walking-off incidents and a short-lived departure, has remained a stalwart presence ever since. Behar finds it difficult to choose one particular memorable moment, since there have been so many over the years. The television host does vividly recall her testy interaction with Bill O'Reilly though, arguing, "It was as if he was on his own Fox show. I was not going to have it."
However, Behar doesn't regret having O'Reilly on since, in many ways, it established "The View" as a serious talk show rather than throwaway fluff. The iconic star has gotten into plenty of trouble over the years — more, in fact, than most viewers likely even realize. Still, as Behar reasoned, "Any conversation that talks about politics or religion is going to go off the rails." Besides, now more than ever these conversations are vital, as the host argued. But Behar has made some enemies over the years, most notably former president Donald Trump. 
Donald Trump's hair is a hot topic, and a source of flack between him and Joy Behar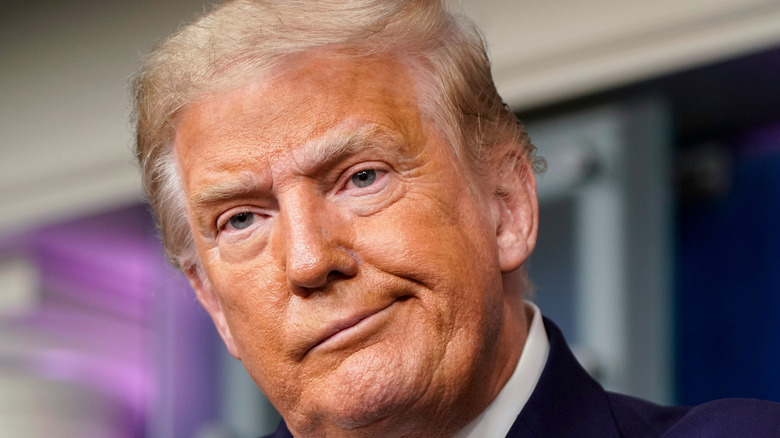 As Joy Behar memorably told Us Weekly, she and former president Donald Trump didn't start off on the wrong foot. In fact, "The View" host bragged, "I was one of the first to run my hand through Donald Trump's hair on TV to see if it was real." However, she found herself a victim of his ire after claiming "he wears a wig," leading Trump to get "really pissed," as Behar informed E! News. Getting into trouble with the former reality star obviously isn't ideal. Behar recalled she subsequently received a letter from Trump's legal team laying out how he was "livid about the comment Joy made on air yesterday." It stated, "He does not wear a wig. She can come over to the office and pull it and see for herself that it won't come off." 
They added ominously, "People over there need to check their facts before running their mouths." Clearly, the former commander-in-chief cares a lot about his appearance. That didn't stop Behar from taking aim at the former commander-in-chief, however. During his time in office, she and co-host Whoopi Goldberg criticized Trump for using divisive nicknames for his enemies (via Deadline), poked holes in his story about supposedly making a miraculous recovery from COVID-19 (via People), and even suggested Trump won't run again in 2024 "unless he does it from Rikers Island" (via TheWrap). Behar also provoked hilarity amongst her "View" colleagues in 2021 when she suggested Trump "pooped" in his pants (via the Independent), so clearly she's not afraid of him. 
Source: Read Full Article