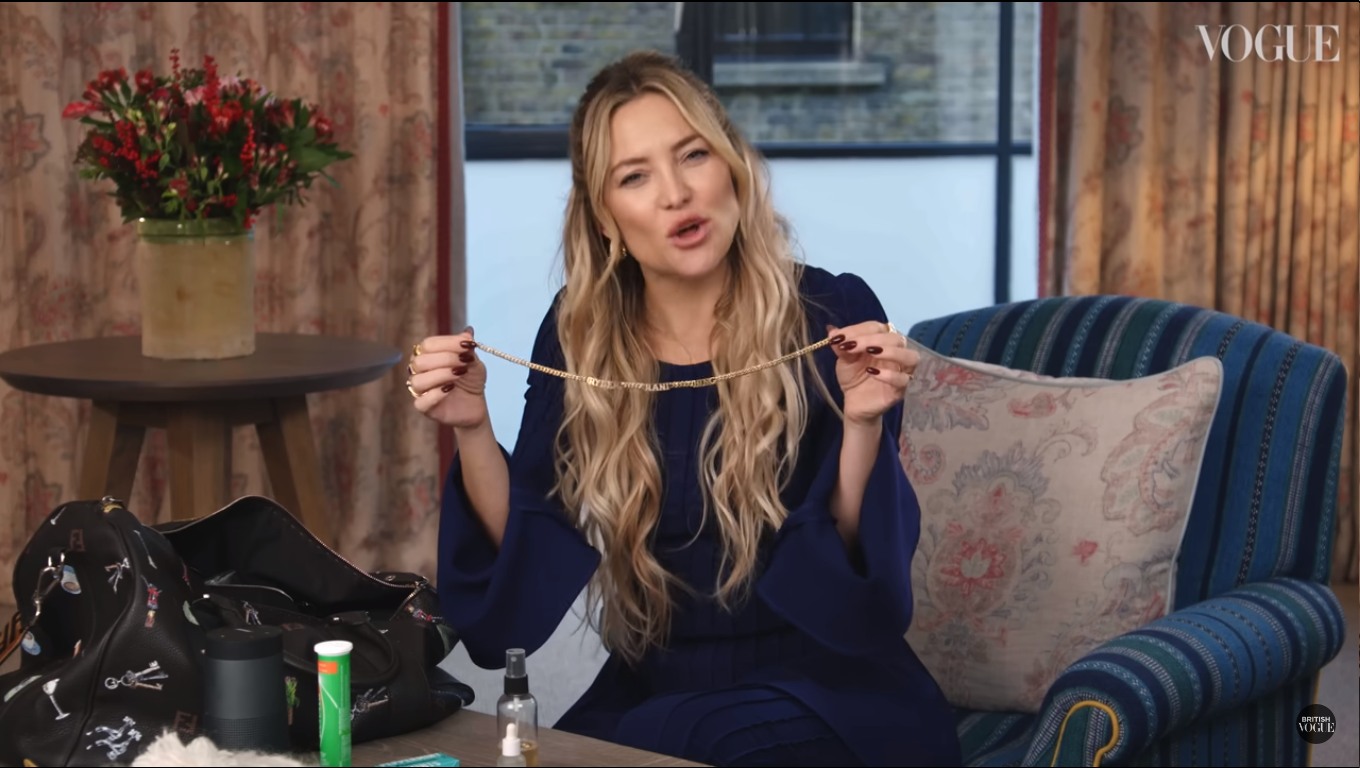 Do you ever go through the YouTube wormhole, watching all of the videos in one particular magazine series? One of my favorites is British Vogue's In My Bag series, where they sit down with celebrity women and the women just go through their bags and explain why they carry this or that. I love that kind of sh-t, because I'm endlessly curious about those kinds of minor-yet-revealing things. Well, Kate Hudson recently did an In My Bag video and hers was pretty revealing. I'm usually not big on Fendi bags (overpriced, too trendy) but hers is gorgeous.
She carries Listerine strips AND mints. Interesting. I used to carry those strips too but it felt like food tasted really different if you had one recently. I do keep gum and mints… but in my car, not in my bag. She says she stole the "Birdie" necklace from the set of Knives Out: Glass Onion because that's Kurt Russell's nickname for her and she thought it was fate. She also carries a necklace with her kids' names too.
Kate's also at an age where she carries travel-size Advil packets, which is funny. People are always like "you know you're old when you have upstairs Advil and downstairs Advil." Kate is the one buying all of the travel-size Advil packets. One of the big headlines from this video was Kate talking about her silicone pasties, aka nipple-covers. Kate told British Vogue:
"These. I have to bring with me everywhere, because I don't like bras… I like to put these on my boobies, so, you know, nothing ever gets too aggressive. It makes sure that, like, a picture doesn't become too much of a conversation piece."
[From People]
Yeah… she's always been small-busted though. Y'all small-busted ladies never talk about your privilege! You can just run around, braless, with stickers on your boobs and everyone is like "oh how chic!" If I did that with my DDD cups, I would be arrested.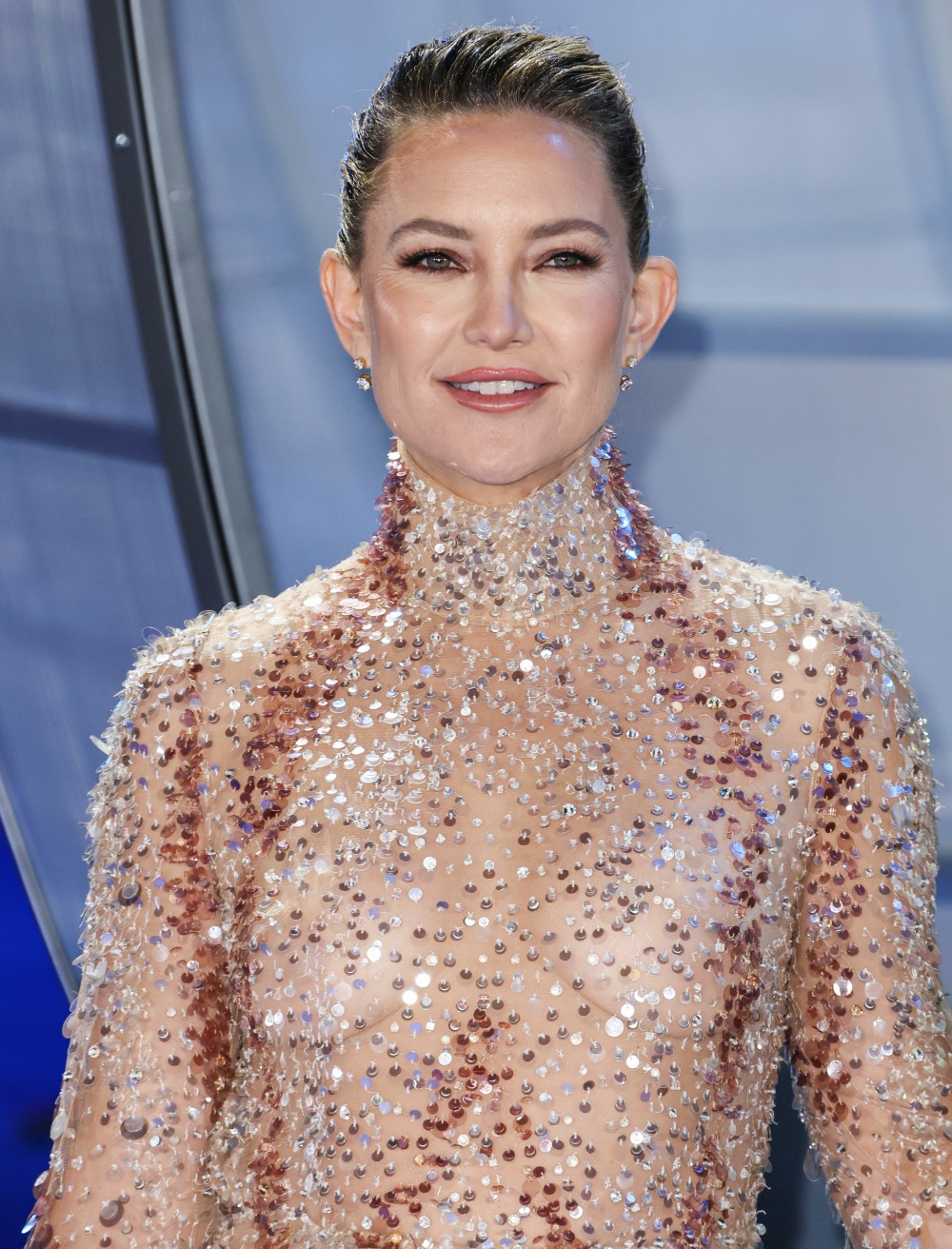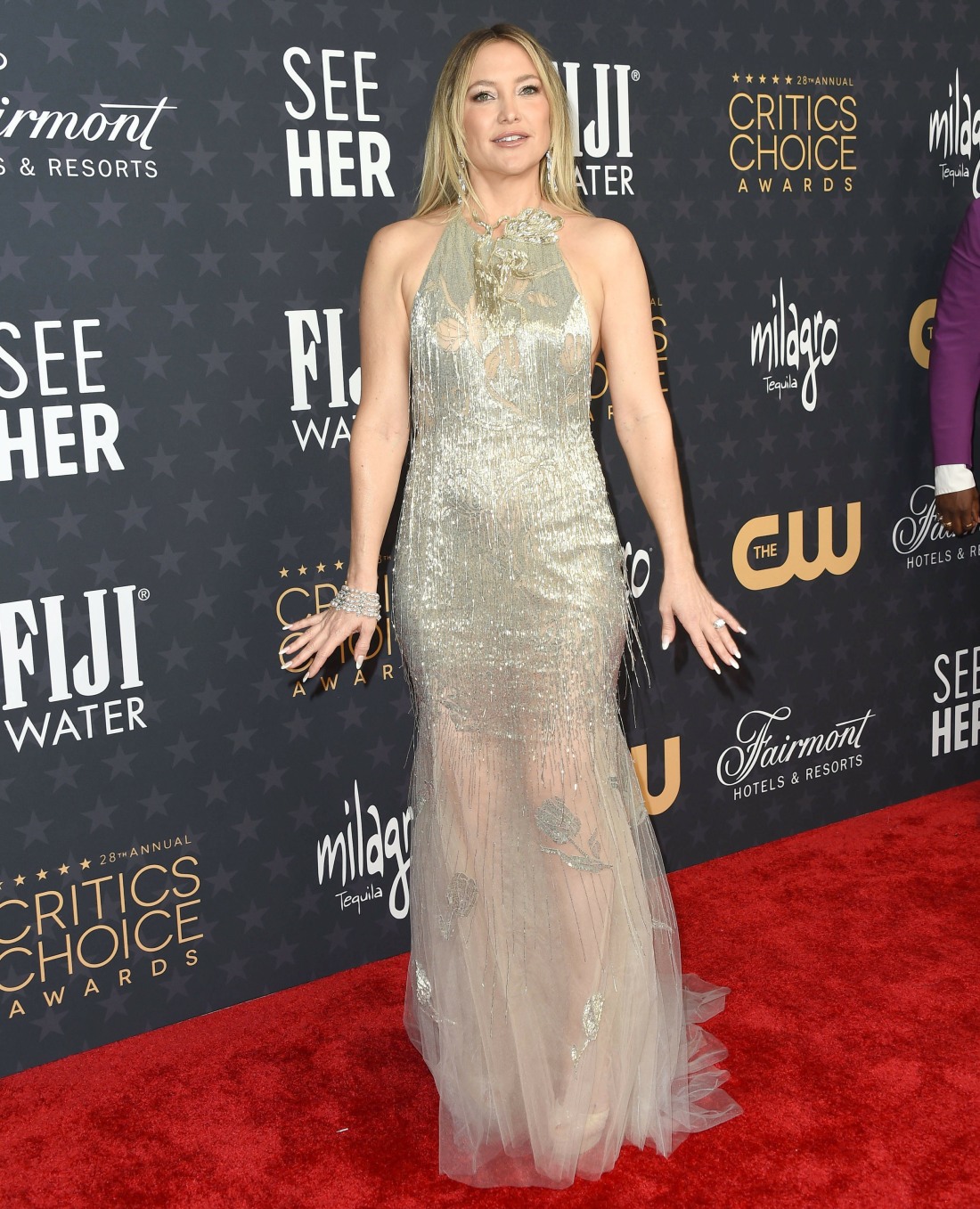 Photos courtesy of Avalon Red.
Source: Read Full Article