The former 'Fashion Police' presenter has reportedly headed to the hospital to welcome her son with Slipknot member Sid Wilson as she shares a cryptic message on her Instagram Story.
AceShowbiz –Kelly Osbourne could be giving birth to her first child any time now. The singer/actress has reportedly headed to the hospital after sparking speculation that she has gone into labor with her son.
The 38-year-old reality TV personality hinted that she is on course to welcome her child with her boyfriend, Slipknot member Sid Wilson, as she posted on her Instagram Story on Sunday, November 6, "okay, here we go," over a plain black background.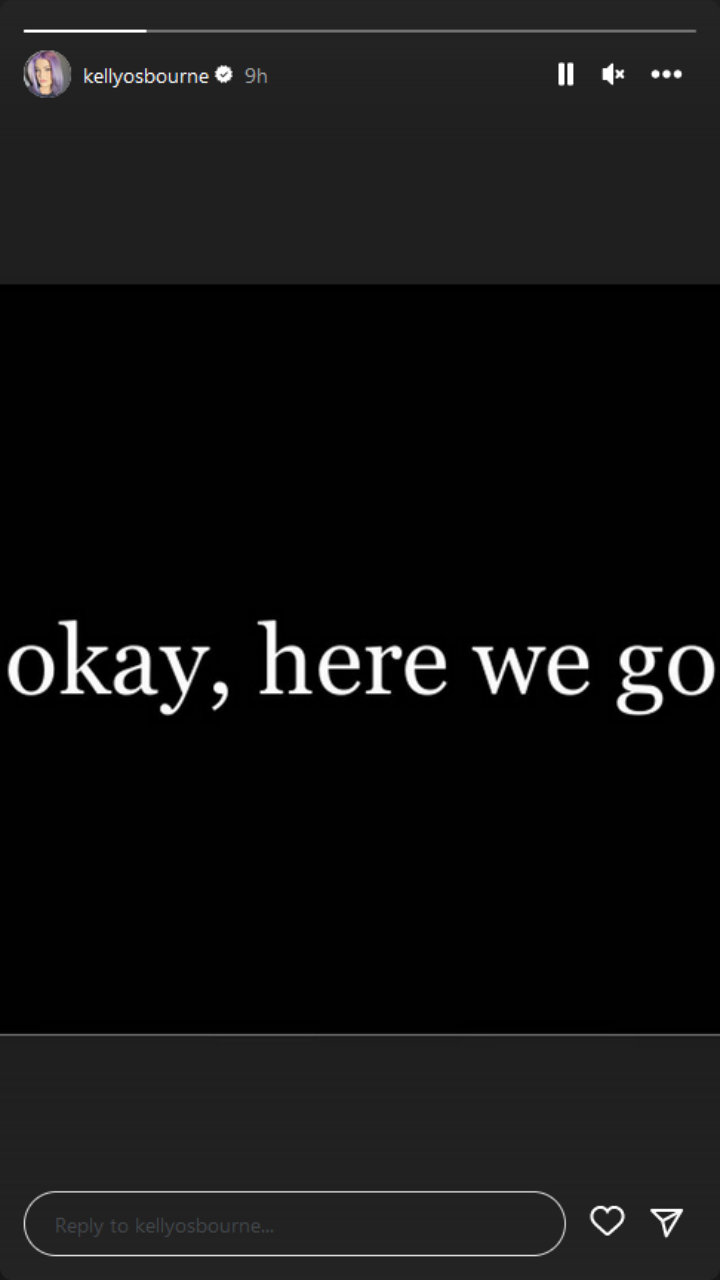 Kelly Osbourne hinted she's gone into labor with her first child.
Page Six has since confirmed that the daughter of Ozzy Osbourne and Sharon Osbourne is expected to give birth to her son any minute. "She's doing well," a so-called insider tells the outlet. The soon-to-be first-time parents have reportedly picked a name for their first child, planning to name him Sid after the baby's dad.
Kelly announced her pregnancy back in May via her Instagram page. Posting some photos of her holding a sonogram picture, she gushed, "I know that I have been very quiet these past few months so I thought I would share with you all as to why… I am over the moon to announce that I am going to be a Mumma. To say that I am happy does not quite cut it. I am ecstatic!"
Earlier this month, the former "Fashion Police" presenter revealed that she was diagnosed with gestational diabetes during her pregnancy. "I had terrible terrible, terrible heartburn, acid reflux, my feet were swelling, and I was having rapid weight gain, and I was like, 'I don't understand this, I'm not eating enough to make this add up, what's happening?' " she told Entertainment Tonight.
She continued, "So, I went to the doctor, and I'd already done a test and passed it, but then when I got to my third trimester, they tested me again and it turned out that I had gestational diabetes, and the whole time, I just sat there being like, 'What what did I do wrong? What am I eating that's so bad?' Because I thought I was eating relatively healthy."
"It turns out, I was not, but it was not anything I did. You either get it, or you don't, and I think it's more to do with me being 37 than any amount of sugar that I was eating," she explained before her birthday on October 27. "But now that I know what I know about sugar, I don't think I'll ever eat the same again."
Source: Read Full Article