After seeing the 'Back In The Day (Puff)' hitmaker's tweet about her bladder incident, 'The Kardashians' star offers to send the singer fresh new undergarments from her shapewear brand.
AceShowbiz –Kim Kardashian has offered assistance to Erykah Badu. On Thursday, May 19, "The Kardashians" star came to the "Back In The Day (Puff)" hitmaker's rescue upon noticing the singer's confession about her accident, in which she peed on her SKIMS underwear.
Upon seeing the "Love of My Life (An Ode to Hip-Hop)" songstress' tweet about her bladder incident, the founder of SKIMS reposted a screenshot of it on her Instagram Story. She added a comment in which she declared, "@erykahbadu It's actually the biggest customer complaint J/K LOL. I got you Queen. WE are sending you fresh new @skims panties ASAP!!!"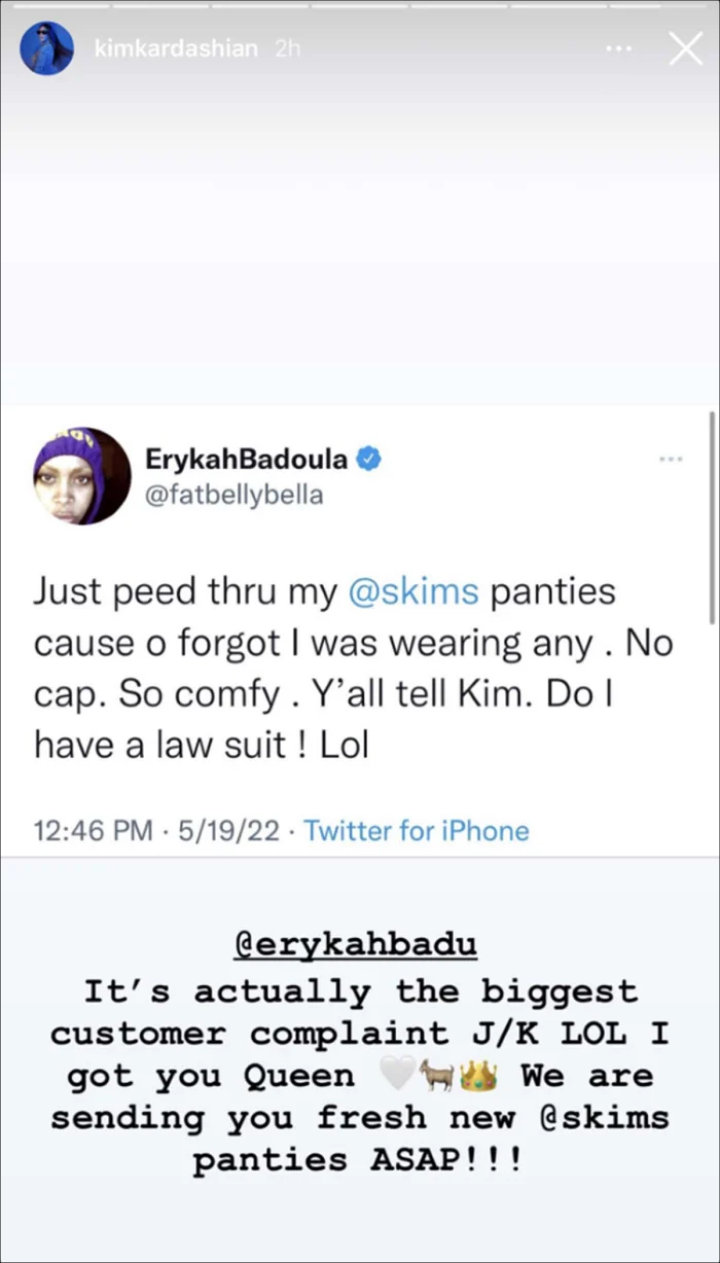 Kim offered to send Erykah new SKIMS undergarments.
Before Kim came through for her, Erykah took to her Twitter account to share about the incident herself. "Just peed thru my @skims panties cause o [sic] forgot I was wearing any. No cap. So comfy. Y'all tell Kim. Do I have a law suit ! Lol," she lightheartedly tweeted.

Erykah shared about her bladder incident.
The 51-year-old singer's tweet garnered response from curious fans who gave humorous replies. One wrote back, "When did you realize? The start or the wipe?" A second one added, "Good thing you didn't have to go number two." A third declared, "Okay now I want one! The type of advertising I never knew I needed."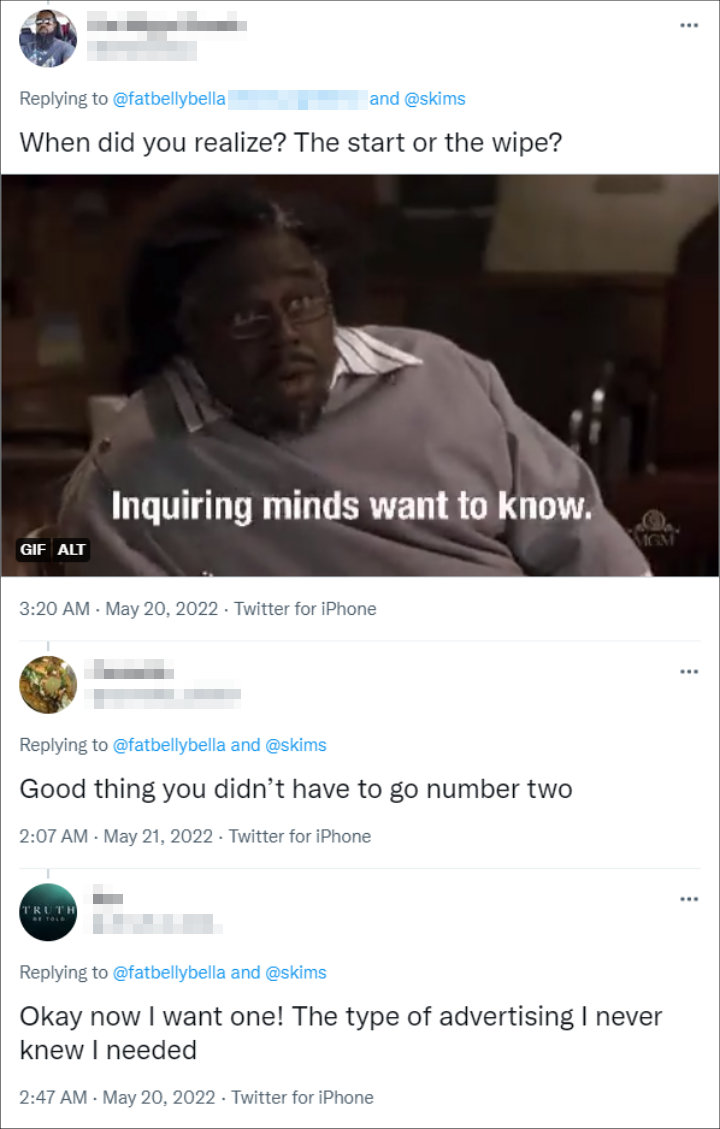 Curious fans who gave humorous replies.
Erykah is not the only celebrity who loves Kim's brand. Other celebs, including Nicki Minaj, Ashley Graham, Jenna Dewan and La La Anthony, are also fans of the shapewear brand. Kim's sisters Kourtney Kardashian and Khloe Kardashian have been wearing pieces from the label as well.
Kim launched SKIMS back in 2019. The daughter of Kris Jenner first launched the shapewear brand with collections for women. She has since expanded the label by selling loungewears, dresses and pajamas in addition to offering pieces for men.
In April, Kim shared to E! News that her boyfriend Pete Davidson wore SKIMS. "[Pete] has the boyfriend collection. The shirts and T-shirts and underwear. Super comfy. Every guy enjoys it. It's the most soft and comfy ever," she told the outlet.
Source: Read Full Article