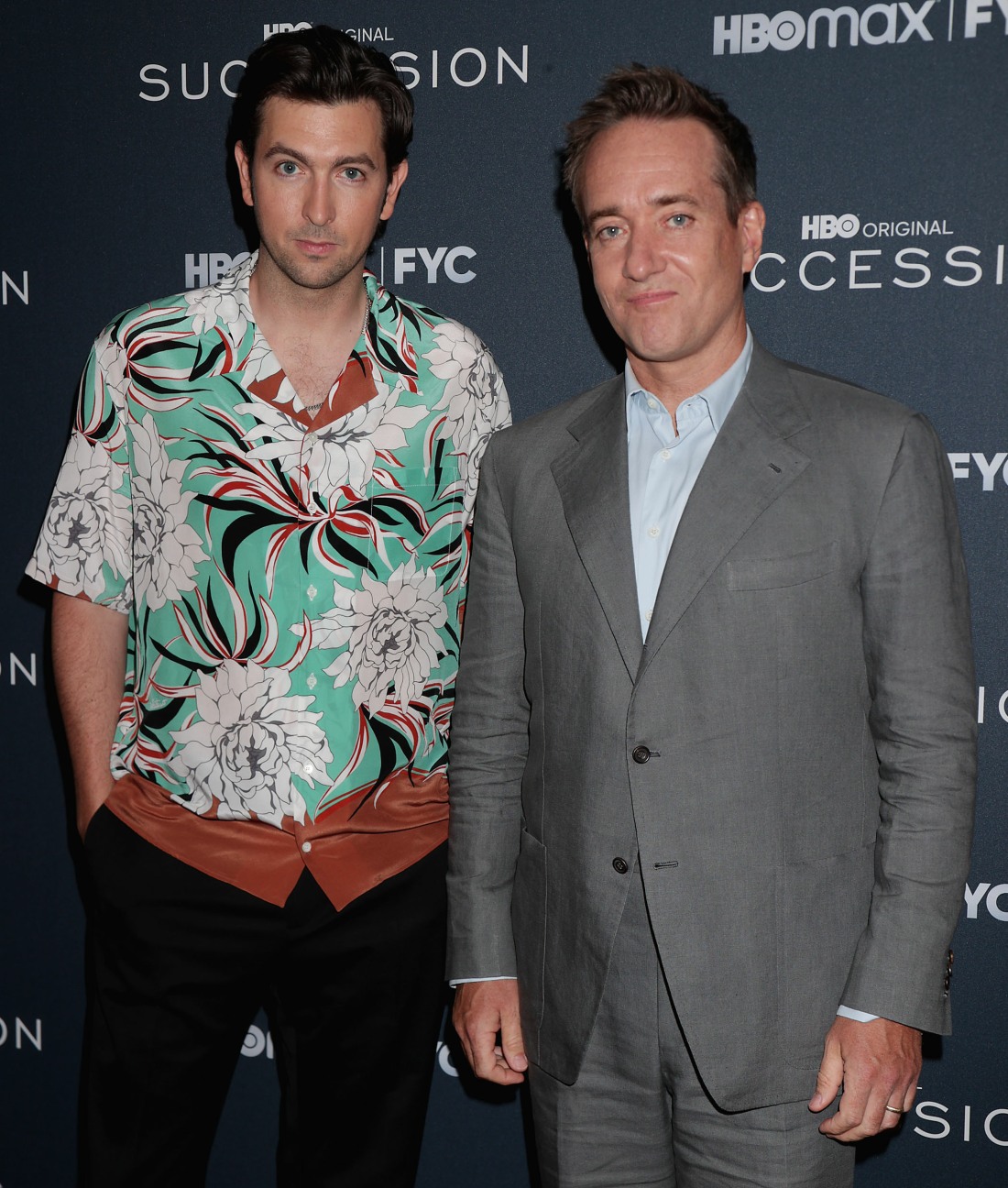 Succession has made stars out of all of the cast members, but the biggest glow-up is probably Nicholas Braun, who plays "Cousin Greg" in the series. At first, Greg was the naif, the innocent in the dysfunctional and toxic Roy family. But over the years, Greg has positioned himself in an interesting way, aligning with Shiv's husband Tom Wambsgans (played by Matthew Macfayden) and basically becoming Tom's dysfunctional work husband. The development of those two characters is so fascinating, honestly. In real life, Braun and Macfayden are super-close too. Ahead of the Season 4 premiere, Braun chatted with the Times about Succession, his life as a cool guy in New York and how much he loves Matthew Macfayden.
He loves Matthew Macfadyen. "God, I love Matthew. I just feel extremely close to him — when we finished shooting the last season I sobbed saying goodbye. It's still hard to get through a scene with him without laughing."

When they were both Emmy nominated: "Matthew's and my hands were on each other's legs when the nominees were getting read out… Yes, and, like, we were looking at each other, squeezing each other's legs when our names got read aloud. Then when he won, I got to be the first person to give him a hug. And then his wife."

He does have a girlfriend! "I shouldn't mention it," he says, even though he was the one who brought her up. "But it's really a special thing we got going on." (He eventually concedes that she's "super creative" and wants to be a producer.)

Why he became a child actor: "I f***ing hated school. I was so bored and I wasn't, like, the best at making friends. It just didn't come easily to me, being an insecure young guy."

Whether he's really Greg: "Greg has a kind of faux naiveté, and I think I do that too," he agrees. But whereas with Greg this is a trick to get more of what he wants — namely, money and power — with Braun it feels more like someone so stunned by his good fortune that he is dealing with it by underplaying everything.

He's the lead in Cat Person (the adaptation of the infamous New Yorker short story): "Honestly, he's not that different from general guys in their thirties, someone who has never found love and doesn't quite know how do it. So I didn't play him as a creep, but someone who is desperate to find a connection."
[From The Times]
I get the feeling that, except for Jeremy Strong and Brian Cox, everyone on Succession just loves being there. Like, Kieran Culkin loves everybody, especially J. Smith Cameron. Matthew and Nicholas are BFFs and hang out all the time. Sarah Snook loves everyone. Anyway, I love Braun's story about holding onto Matthew's leg during the Emmys. They're too cute. Normalize affectionate dude friendships!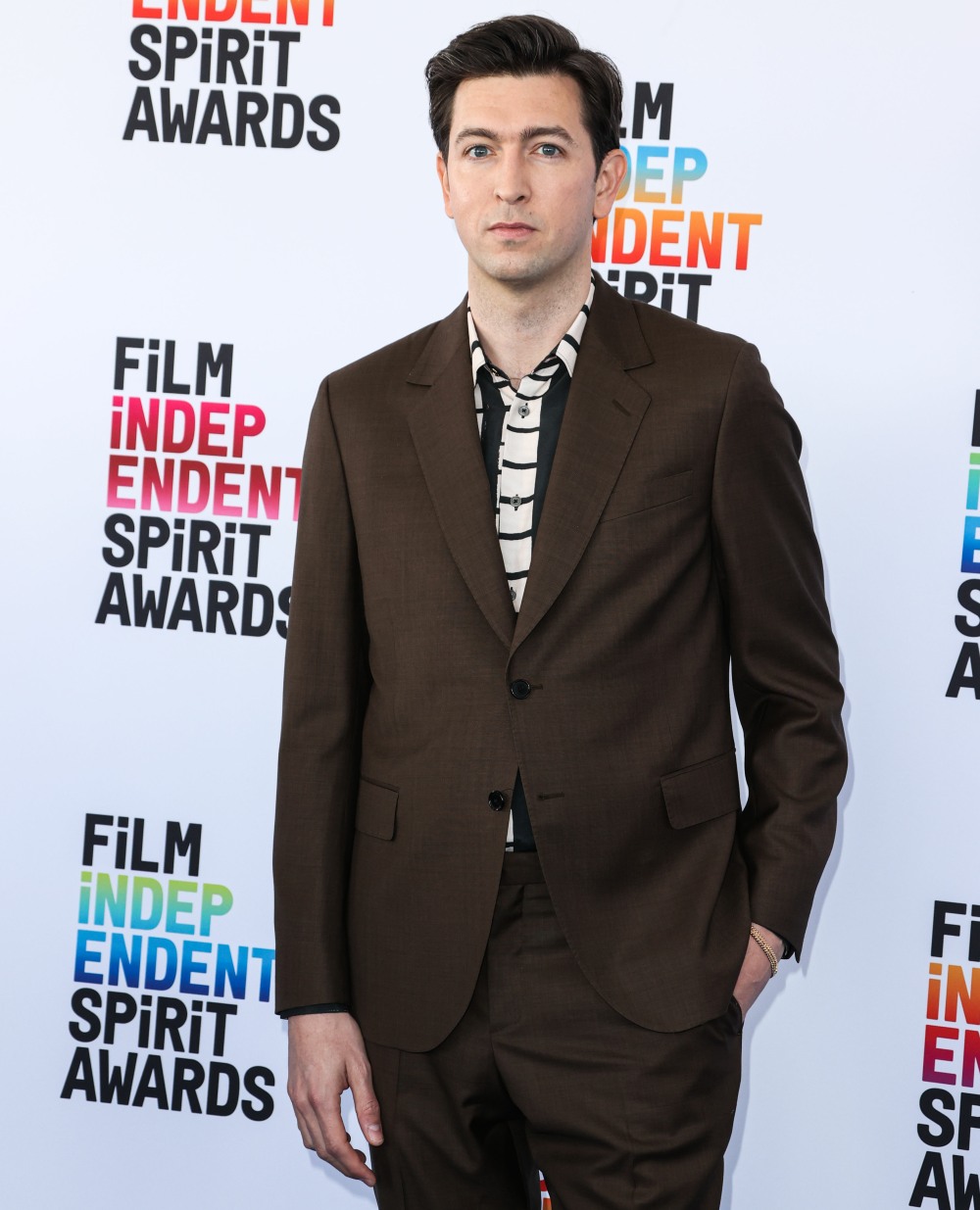 Photos courtesy of Avalon Red, Cover Images.
Source: Read Full Article