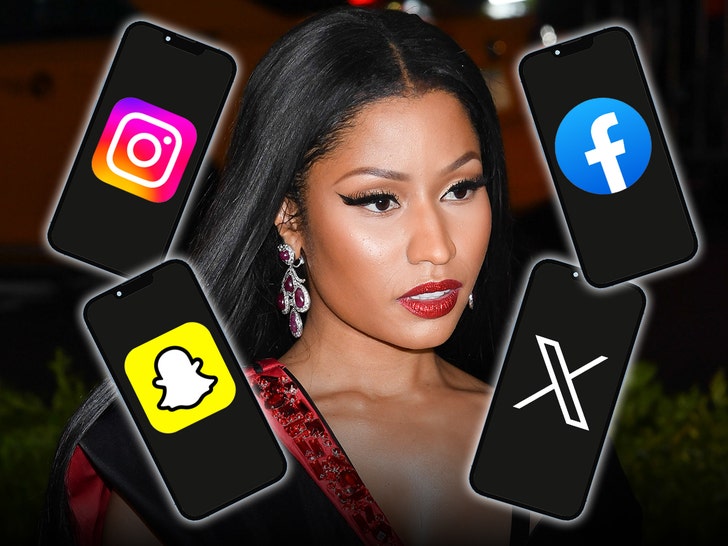 Nicki Minaj is very leery of social media these days and says her heart breaks for the younger generation because their entire lives revolve around being online!!!
The "Pink Friday 2" rapper got into detail about her postpartum life after having her son a few years ago, and admits she sought out other moms through social media for parenting tips … but, overall, she still thinks the future looks bleak for folks who live on apps.
Waiting for your permission to load the Instagram Media.
Nicki told Vogue, "It's gotten so easy to be alone physically, where young people spend 12, 16 hours a day in their rooms on their phones, looking at these false realities, comparing themselves."
She went on to mourn some of the younger generation's late rappers … "I've seen artists gone way too soon, and I wonder if that could have been avoided if they'd just had the chance to talk about what they were going through."
Gen Z has seen the deaths of Juice Wrld, Big Scarr and Mac Miller to drug overdoses in the past few years, in addition to losing Pop Smoke, XXXTentacion and King Von to gun violence, and the effects have taken their toll on the culture as it tries to push forward.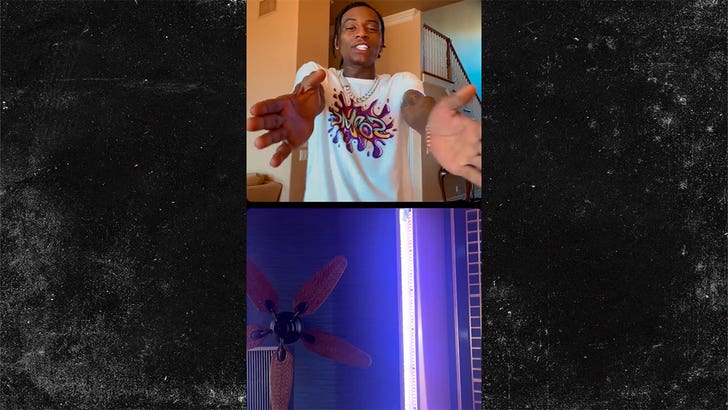 Nicki interjected in a big social media blowup this week when she convinced Soulja Boy to stop flipping out over J. Cole … instructing the "Crank Dat" rapper to log off and woosah!!!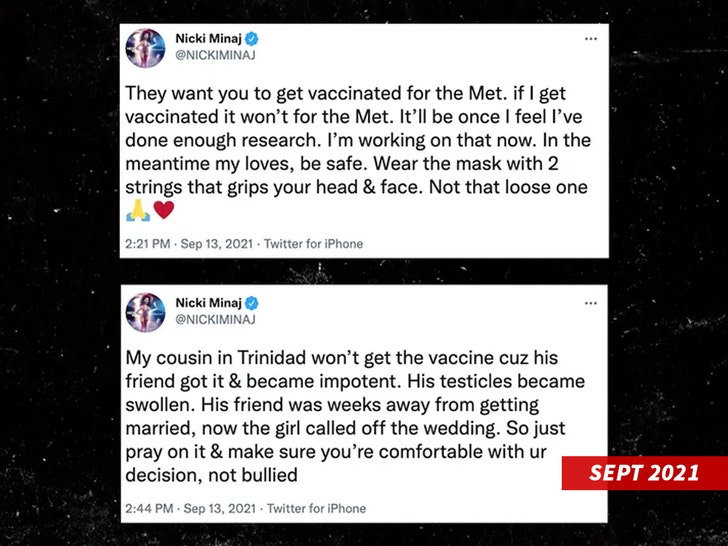 A rule she's applies to her own life as well, especially when it comes to politics.
Ever since the White House scolded her for claiming COVID-19 vaccines make your balls blow up, she won't be making any campaign endorsements anytime soon!!!
Source: Read Full Article