Last week, Sophie Turner was one of the many celebrities who posted in honor of Pride month. Sophie posted a very enthusiastic series of pro LGBTQ stickers to her IG stories that let their sentiments speak for themselves: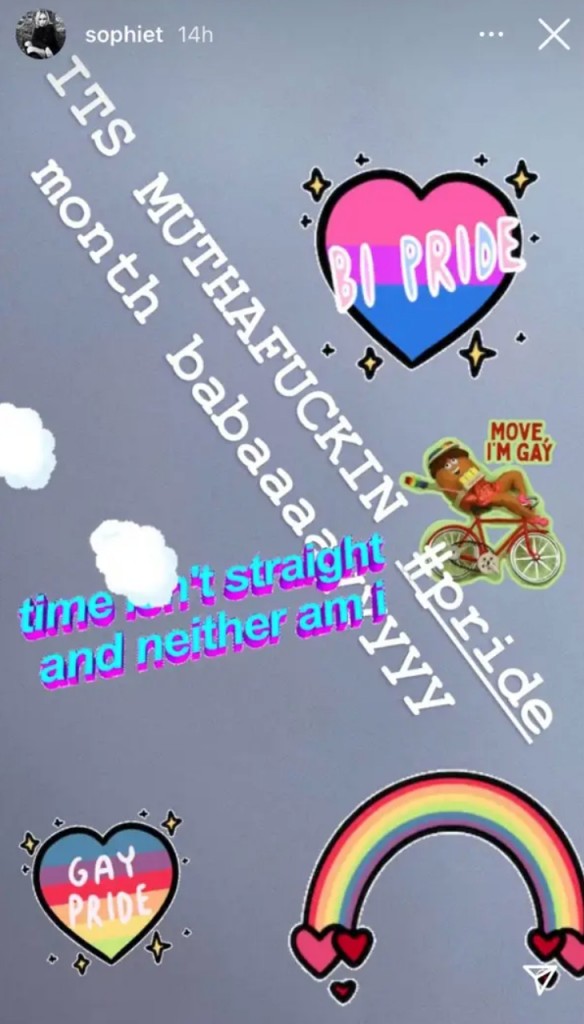 According to Yahoo News, Sophie's post was met with overwhelming excitement.
Sophie Turner literally said "Bi Pride!"

On June 2, the Game of Thrones star posted to her Instagram Stories in celebration of Pride Month and the LGBTQ+ community. "It's mothafuckin #pride month babaaaayyyyyy," the post reads. It also featured multiple Pride stickers including "Bi Pride," "Gay Pride," "Move, I'm gay," and my personal favorite, "Time isn't straight and neither am I."

Many fans were excited to see what they believe to be Turner's coming-out moment. "Did sophie turner just come out via unhinged Instagram story," one user asked. "Queen."

"SOPHIE TURNER CONFIRMED BI??? HAPPY PRIDE I LOVE IT," another user tweeted, while a similarly stoked account wrote, "SOPHIE TURNER SAID I RESPECT THE STRAIGHT COMMUNITY BUT IT AINT ME."

Still, that doesn't mean fans can't be jealous!

"You're telling me Sophie Turner is bi and she married Joe Jonas instead of me??????" that user wrote.
[From Yahoo!]
I love the overall upbeat vibe of both Sophie's post and the reaction to it. It feels very Sophie. I dig the way she presents herself and her life to the world because it's always on her terms and she makes it seem effortless. Sophie's been married to Joe Jonas for two years, they have daughter Willa, who will turn one in July. I remember we were all a little stunned when she and Joe started dating and slowly came around to them being a couple. They really are good together. I never would have paired them, but they seem to truly bring out the best in each other and I'm so pleased to see it.
Another big announcement Sophie made recently is this:
https://www.instagram.com/p/CP0JTnon4sL/
A post shared by ⓢⓞⓟⓗⓘⓔⓣⓤⓡⓝⓔⓡ fan (@sophieturner_love_fan_queen)
She's gone red! Sansa Stark has returned. Actually that's much darker than Sansa's hair, wasn't it? I can't remember. (Okay, I hardly watched the show). But I love the color. And Sophie, who is a blonde by birth, has the coloring to carry red, so this will be fun for her. She was just cast in The Staircase, so I don't know if this for the role or just something fun for the summer but I'm here for it.
https://www.instagram.com/p/B3cMbgyhKZF/
A post shared by Sophie Turner (@sophiet)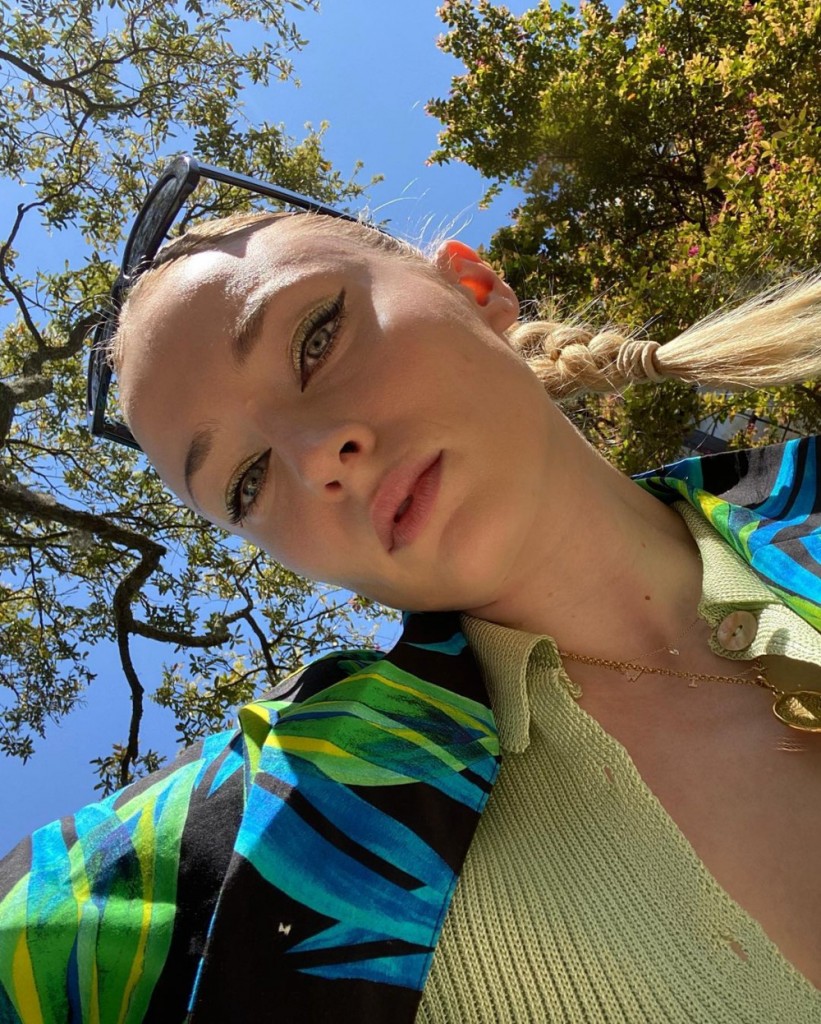 Photo credit: Instagram and Avalon Red
Source: Read Full Article