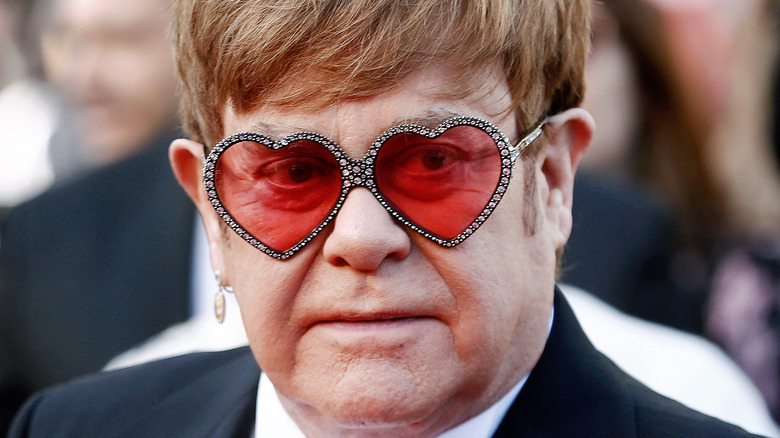 For well over a decade, two of music's biggest superstars were embroiled in a feud. It all started in 2002, when Elton John critiqued Madonna's theme song for "Die Another Day" (via CBS), which he described as "the worst Bond tune ever." Clarifying that he is a "big fan" of the singer, Elton thought it would have been better suited to someone like "Lulu and Shirley Bassey," or even himself.
Two years later, Elton had another dig at Madonna at the 2004 Q Awards after she was nominated for an award in the Best Live Act category (via CBS). "Since when has lip-synching been live? Anyone who lip-synchs in public on stage when you pay 75 pounds to see them should be shot, he said during his acceptance speech for the Classic Songwriter award. "That's me off her Christmas card list, but do I give a toss? No." 
In response, Madonna's spokesperson said, "Madonna does not lip-synch nor does she spend her time trashing other artists … Elton John remains on her Christmas card list, whether he is nice … or naughty."
Elton John reportedly called Madonna a 'miserable cow' for not performing at his bachelor party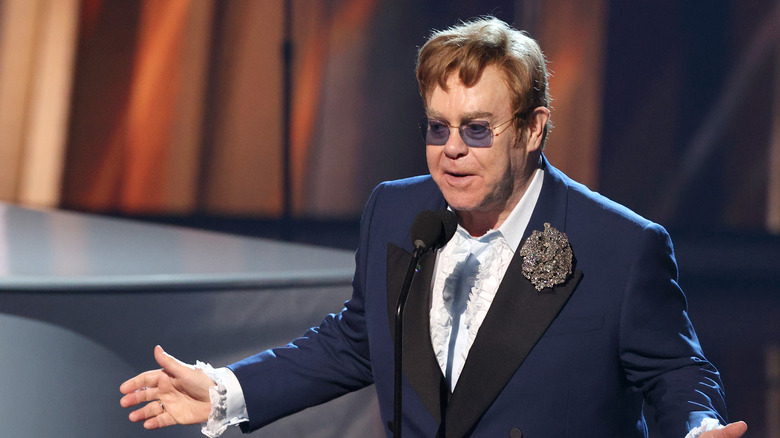 Elton later retracted the comments, calling them "unfair" (via CBS). He went on to tell Entertainment Weekly that he didn't want things to "escalate" because the two were friends. "She's been to my house for dinner. It was something I said in the heat of the moment, and probably should not have said," he explained, adding that he'd apologize if he saw her in person.
However, his stance on lip-syncing still remained, and it seemed as though Madonna hadn't forgiven him, despite his somewhat public apology (via Today). When Madonna refused to perform at Elton's bachelor party, he reportedly told his guests that "Madonna, the miserable cow, wouldn't do it." 
In response, Madonna's spokesperson said, "Madonna wishes Elton all the best, and hopes married life will make him a happier person" (via CBS).
David Furnish wasn't too happy for Madonna when she won at the Golden Globes in 2012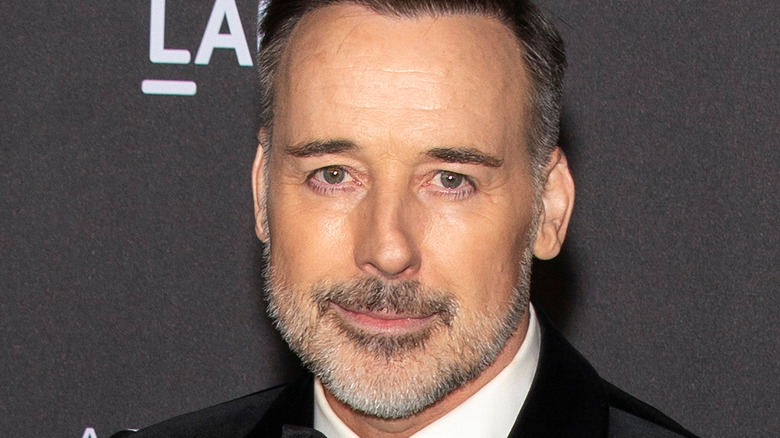 The drama calmed down for a few years, but when the two were competing for the Golden Globes in 2012 it heated right back up. Elton said Madonna had "no f***ing chance" of winning against his track "Hello Hello" for "Gnomeo & Juliet," but she went on to win for her track "Masterpiece" from the film "W.E." In response, Elton's husband David Furnish said, in a now deleted Facebook post, that her win showcased "how these awards have nothing to do with merit" and that her acceptance speech was "embarrassing in its narcissism (via CBS).
Furnish would later take back these comments, and Madonna seemed fine with the drama. "[Elton's] been known to get mad at me, so I don't know," she said backstage after her win. "He's brilliant, and I adore him, so he'll win another award. I don't feel bad."
Elton didn't seem to be over it, though. In August 2012, he described Madonna as a "nightmare" and said her "career was over" during an interview on Australia's Channel 7 program "Sunday Night" (via Yahoo News). While he praised her for being a "great pop singer" and someone who made "great pop records," he criticized her move into the dance genre and compared her to a "fairground stripper."
Elton John and Madonna seem to have finally ended their feud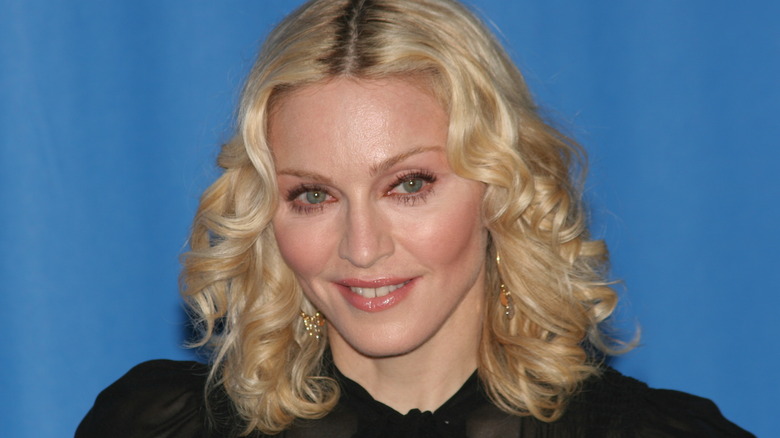 Thankfully, all the drama came to a close later that month, when Madonna somewhat sarcastically addressed Elton's comments by dedicating "Masterpiece" to the singer during a concert (via ABC). This also happened to be the track that beat Elton's "Hello Hello" for Best Original Song at the Golden Globes. "I'd like to dedicate this next song to a Mr. Elton John," she told the crowd. "I know he's a big fan of it, and I know he's a big fan of mine. And you know what? I forgive him. Gotta start somewhere."
A year later, Elton revealed that the situation was "over and done with" after the two happened to be in the same restaurant in France. "She came in, and I sent over a note. She was very gracious," he said during an interview with Terri Seymour of Extra. "I apologized profusely because what I said should have never appeared in public." Madonna accepted the apology, and then Elton bought her dinner. "She was fantastic. She was just like, 'Okay, let's get a move on.'"
Source: Read Full Article