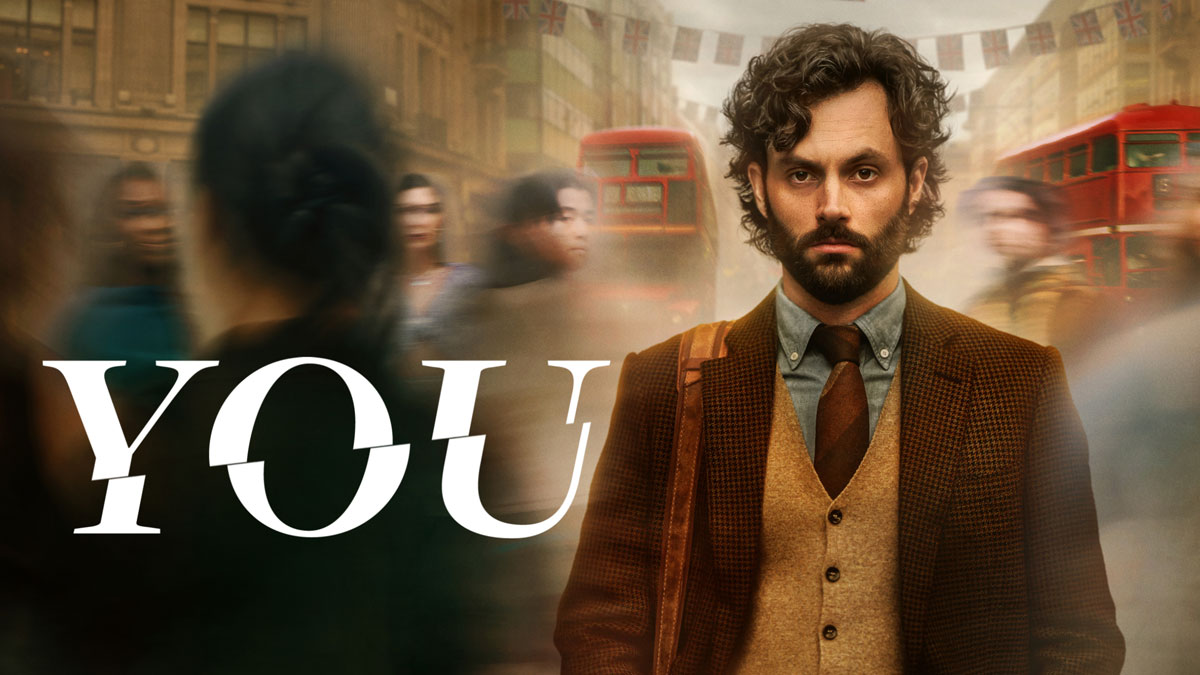 You is one of my favorite Netflix shows. It started out as a Lifetime offering, but when that network declined to pick it up for a second season, Netflix stepped in and ran with it. I wonder if Lifetime is regretful because it seems like a pretty big hit for Netflix. The first two seasons came out in consecutive years, the third premiered nearly two years later due to covid, and now after over a year the fourth season will premiere on Netflix next month. Psycho stalker Joe Goldberg is in his fourth new location in as many seasons and seems to have found a formidable foe: another serial killer.
Joe Goldberg set his old life aflame to rise from the ashes as London-based professor Jonathan Moore. We're talking about Penn Badgley's character in the stalker-y and murder-y Netflix series You, which dropped the trailer for season four, part one on January 9. Now he's a respectable academic who spends his evenings throwing back shots and snorting lines in his adopted home of London with the city's elite. The high numbs his heartbreak — Marienne (Tati Gabrielle) might have left him in seasons past, but that pain served as a catalyst for his new path. "Turns out London's fun and teaching's not so bad," Joe muses. "I fell in with the most insane, damaged people on earth: a circle of privileged douchebags." And those douchebags start turning up dead thanks to the Eat-the-Rich Killer. The reformed murderer, eager to continue his European holiday, puts on his Sherlock Holmes hat and begins to investigate. Perhaps the skills gained from being a stalker are easily transferable to those of a detective. It's not without distraction, though; there is always a woman that just might trigger Joe's old habit. You know what Usher sings: Gotta let it burn. Part one of season four hits Netflix on February 10, followed by part two on March 10.
[From Vulture]
This looks so good; I can't wait until February 9th. It's interesting that they're releasing it in two parts instead of all at once this time. Changing the location and therefore the characters each season has kept the show fresh and makes sense narratively because Joe is, after all, a killer, and needs to avoid getting caught. These snooty new London characters look even more over-the-top and obnoxious and fun than those from the other seasons. Is one of them the killer or is it someone else from Joe's past? Whoever it is is clearly outsmarting Joe at every turn and keeping him on his toes. Shades of Love Quinn, but less emotional, more organized, and Joe might actually be prey this time. I'm going to predict now that the killer isn't obsessed with Joe like Love was, I think it's revenge and they're hiding behind the "eat the rich" thing! It looks like after Love and Marianne, we're back to basics with Joe's British obsession. And it looks like he finds Marianne and she knows the truth about him? The color in those scenes looks like the flashbacks of his childhood, but I hope it's a flashback because he's moping about her getting away and not some worse, Joe reason.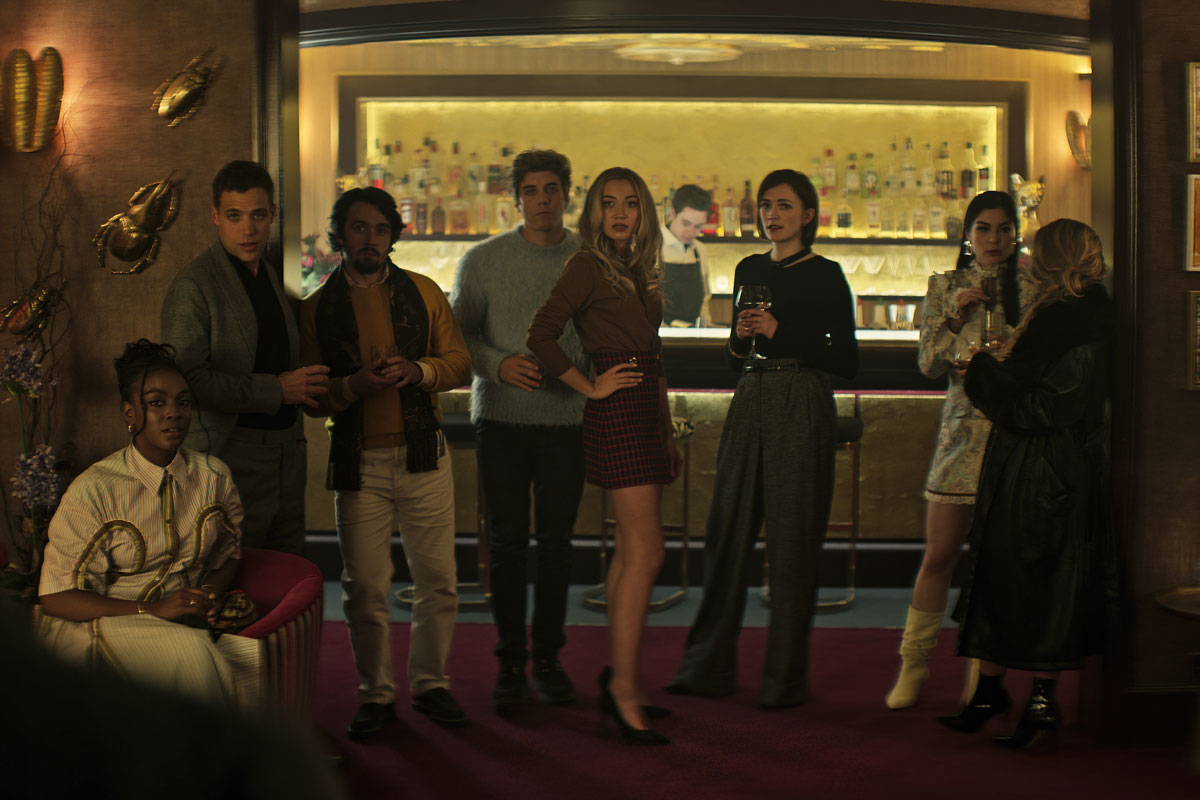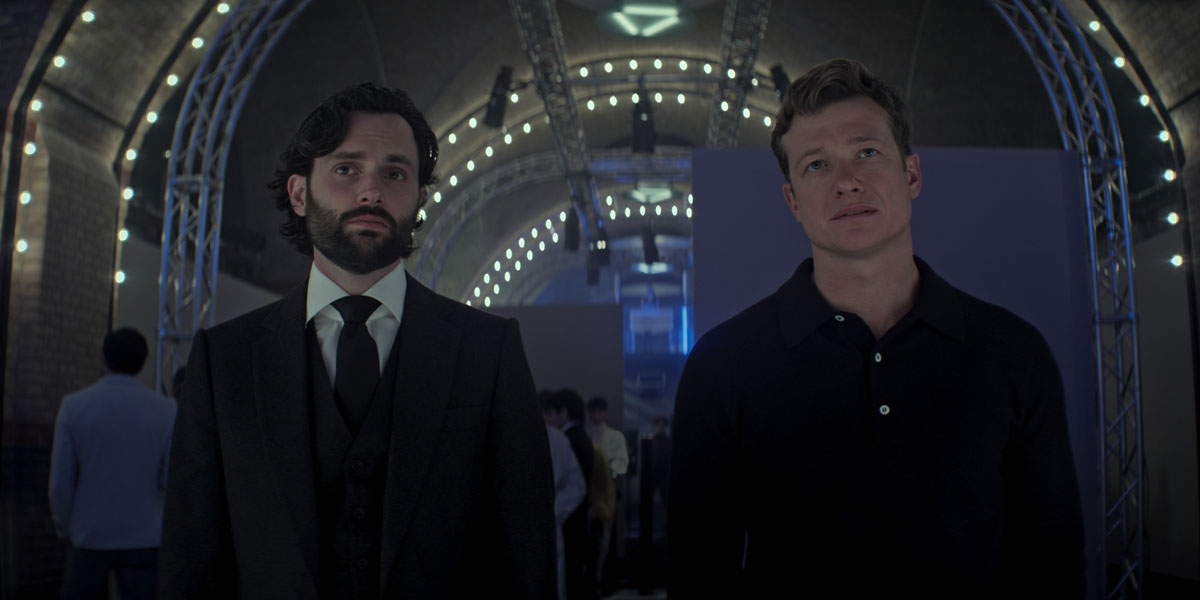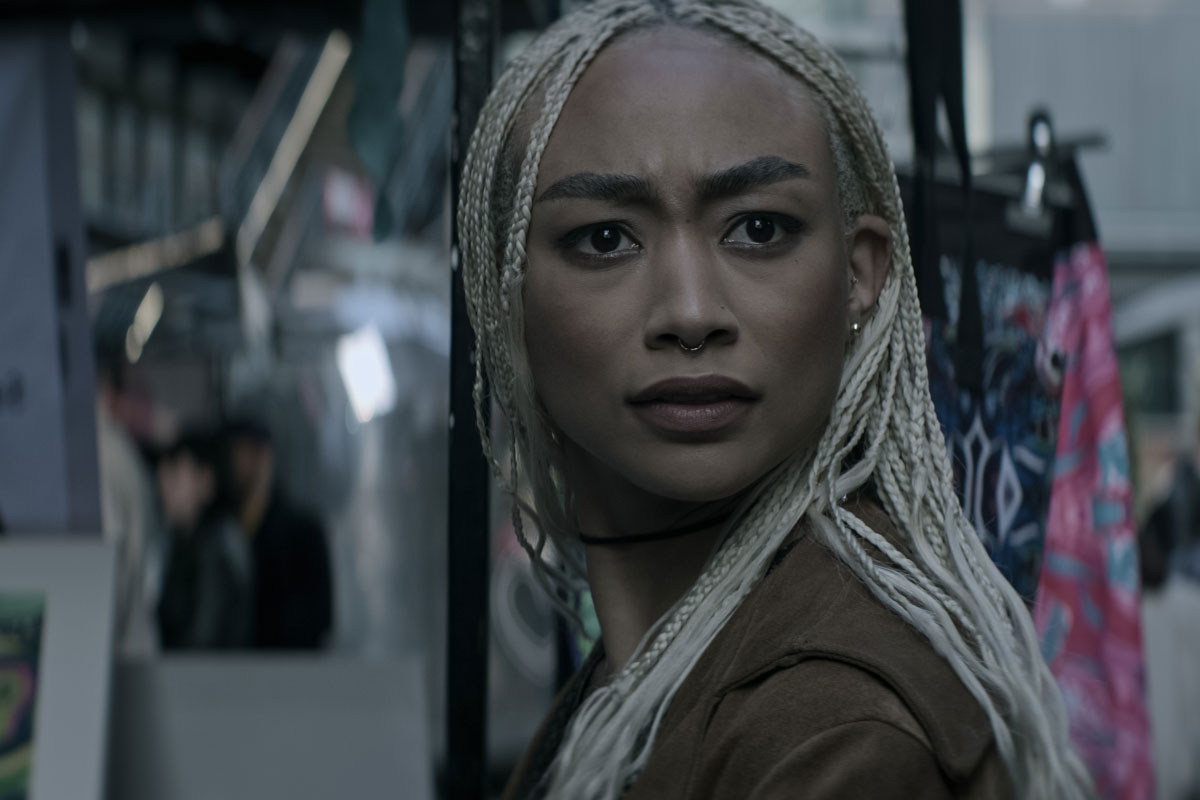 photos credit: Netflix
Source: Read Full Article