Meghan Markle and Prince Harry have to mark their calendars along with the rest of the British royal family. Why? Because Queen Elizabeth II is commemorating her platinum jubilee with all sorts of events in 2022. The festivities will culminate in an elaborate, four-day celebration come June 2022. According to a royal author, it's "vital" they be there to mark 70 years of Queen Elizabeth's reign. 
Meghan and Harry haven't stepped out publicly with Queen Elizabeth in years
It's been a long time since Harry and Meghan made a public appearance with Queen Elizabeth. In fact, the last time the three of them stepped out publicly was March 2020. 
The Duke and Duchess had already made the shocking announcement they were stepping down as senior working royals. By springtime, they were finishing up the last of their official outings. The couple joined Queen Elizabeth, and other royals, for Commonwealth Day. 
Held on March 11, 2020, a now-40-year-old Meghan and now-37-year-old Harry attended a service to commemorate the occasion. Photographed alongside Queen Elizabeth and other royals, they also had an awkward encounter with Prince William and Kate Middleton. 
Harry and Meghan have to attend Queen Elizabeth's platinum jubilee to reinforce their royal family connection, royal author says
According to Ian Lloyd, author of The Duke: 100 Chapters in the Life of Prince Philip, it's crucial Harry and Meghan attend the festivities. As the royal biographer told The U.S. Sun in November 2021, they have to remind the world of their connection to the British royal family. 
"I would be surprised if they didn't appear next year for the Jubilee," he said. "And that's because their brand relies on the fact that they are associated with the royal family."
Lloyd continued: "As much as they appear to fight against it and go off in their own direction to do things, the only reason that they are getting the fame they have at the moment is because Harry is the grandson of Elizabeth II and his mother was Princess of Wales, Diana, who everybody in America adored." 
"The association with the royal family is vital so I think they would probably want to come to be associated with them, just to keep their brand alive," he added.
Harry and Meghan are reportedly spending Christmas with Queen Elizabeth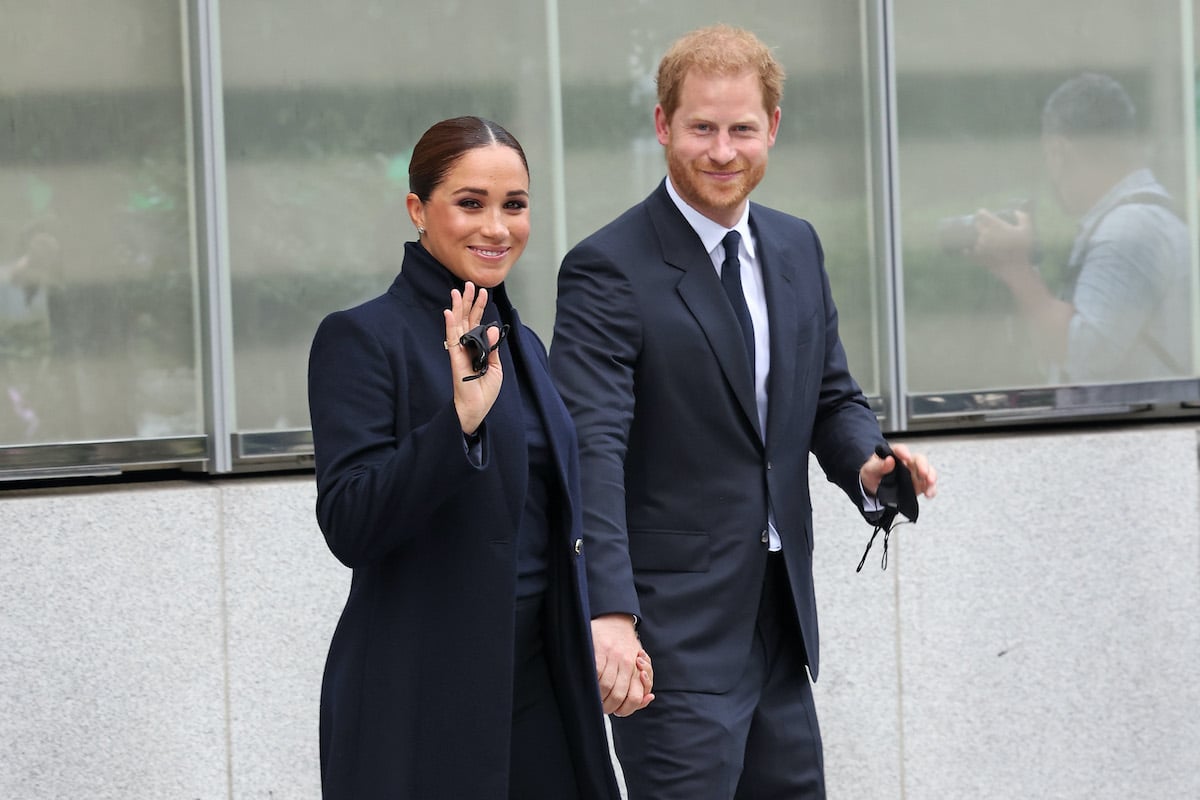 The Duke and Duchess of Sussex reportedly have their Christmas plans all sorted out. They and their children, Archie Harrison Mountbatten-Windsor and Lilibet "Lili" Mountbatten-Windsor, are heading to England.
Queen Elizabeth's brief hospitalization in October 2021 reportedly made Harry feel "helpless." So, amid concerns about the 95-year-old's health, he and Meghan have decided to spend Christmas with his grandmother. That means Lili will get to meet her namesake in person for the first time. It also means Harry and Meghan might show up at the annual Sandringham Christmas church service.
Source: Read Full Article