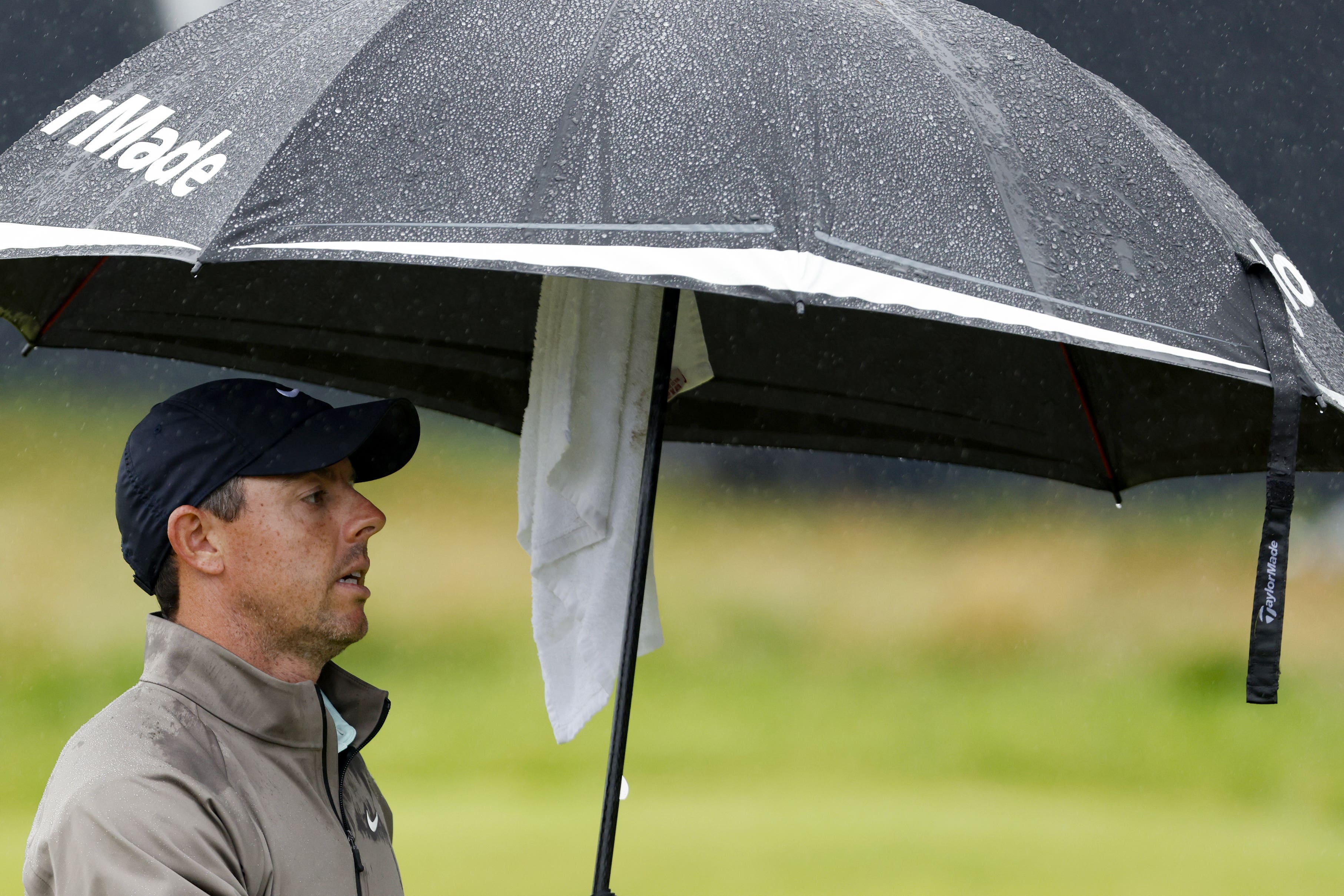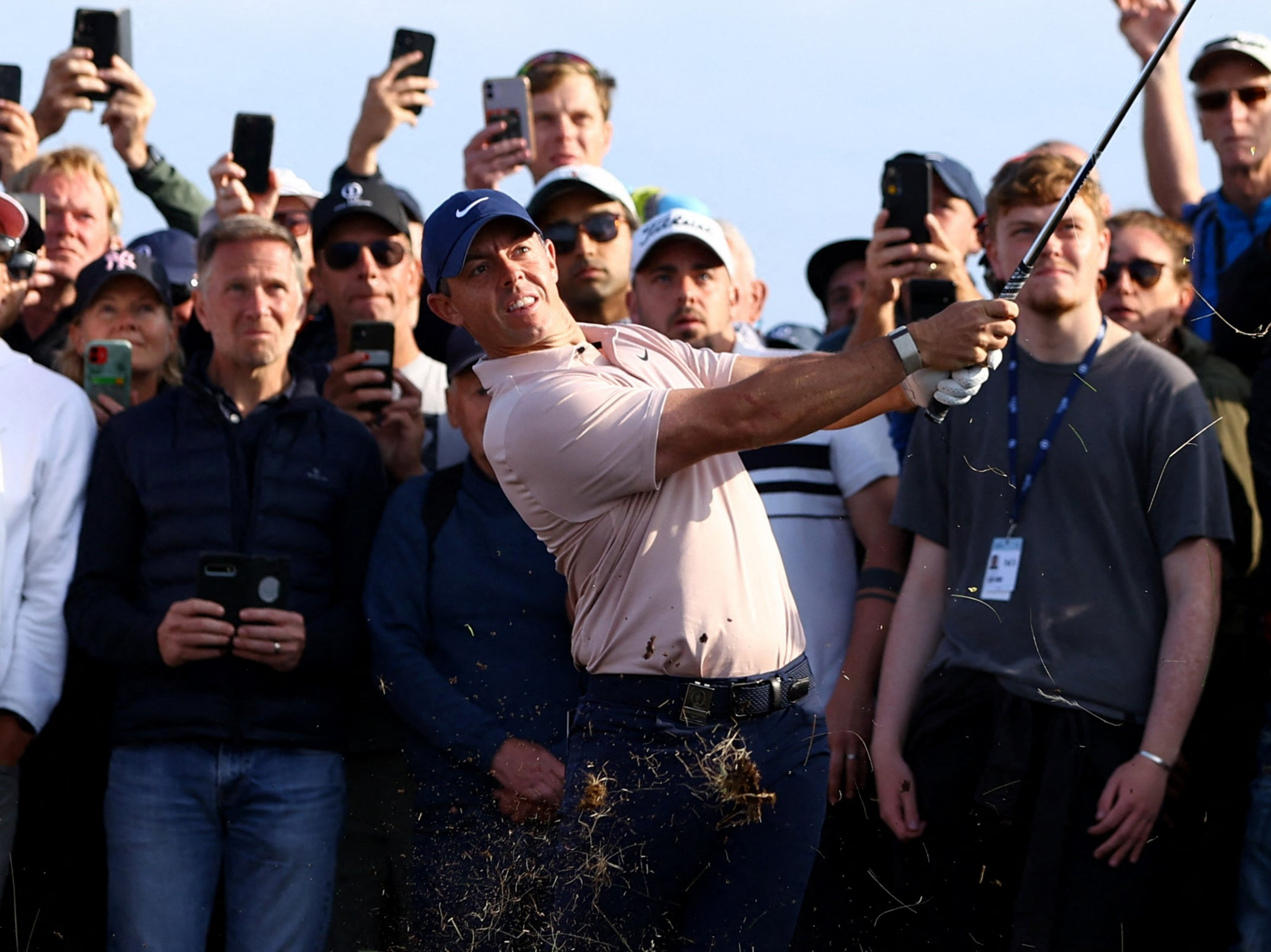 "It's been hard to deal with. I think someone mentioned that I've had more top 10s than anyone since 2017, so that's a lot of times where you get done, you're like, dammit, man, I had that one; it just didn't happen for whatever reason.
"I had a lot of success as a junior golfer. I won the U.S. Junior, and then as an amateur I was the No. 1 ranked amateur in the world for a good while, was the youngest American to get picked for the Walker Cup. I had success. Like I had the pedigree. Then I got to college and it just kind of sputtered a little bit. I just didn't keep up with the progression."
The Hoylake deluge certainly dampened any fire from Harman's hopeful challengers, which saw a four-way tie for second at -7 with Jon Rahm, Tom Kim, Sepp Straka and Jason Day. And it was Rahm, riding high from a sizzling round of 63, who appeared most likely to inspect the Georgian's nerves to close the deal for a first major championship.
There were even flickers of hope for the chasing pack once more. But the 36-year-old replied every time. He was forced to slice through thick greenside rough on three before draining a nerve-jangling seven-footer. Then Harman displayed his unflappable composure after an errant drive sailed into the bushes on five. No drama though, a simple penalty stroke, medicine gleefully swallowed after a bogey six, and then the dispiriting response to the field with an immediate birdie on the par-three sixth to solidify the inevitable.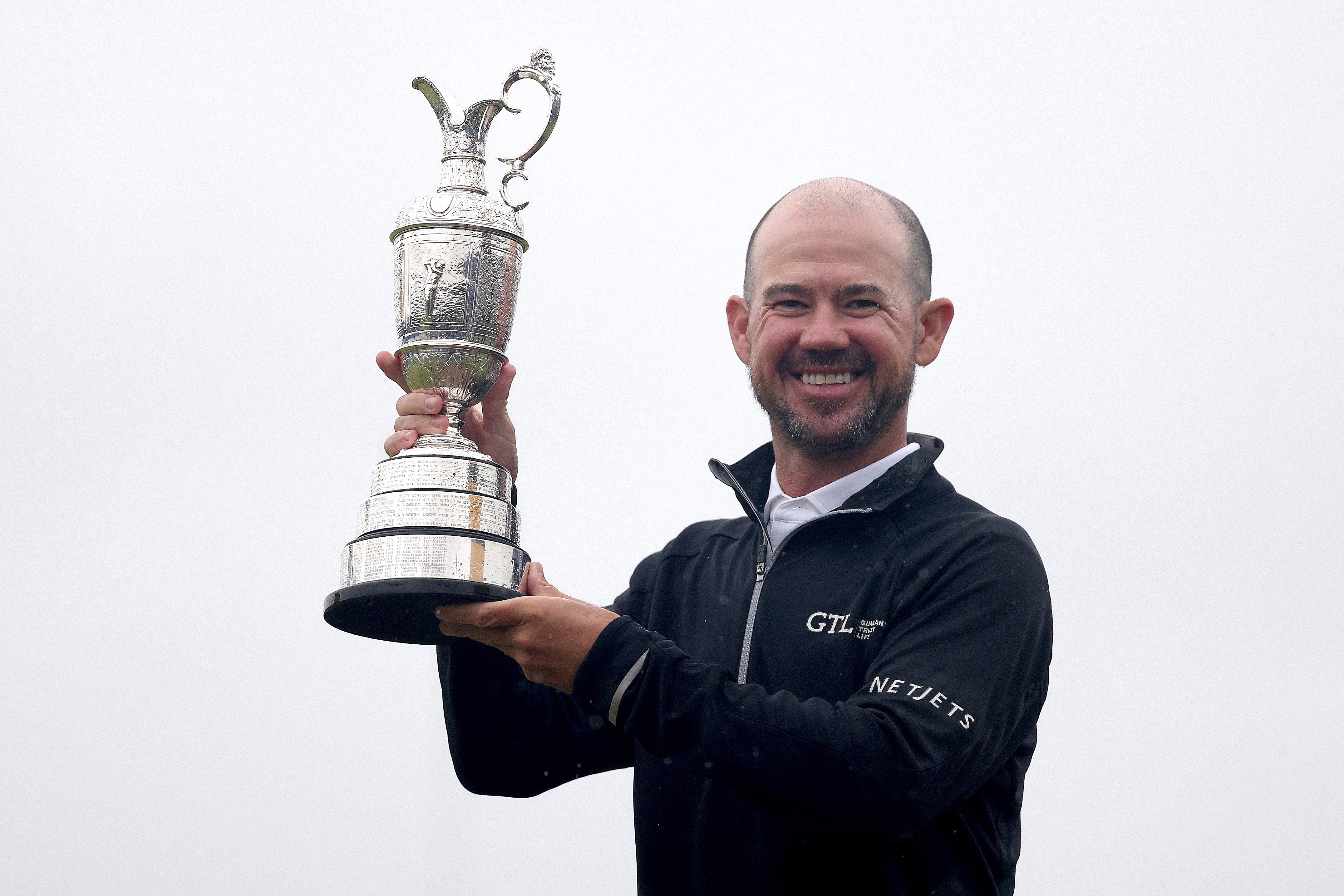 Brian Harman celebrates winning The Open Championship at Royal Liverpool
Many of the fervent British fans pinned their hopes on the bearded Rahm. The Spaniard, with his cap back to front to avoid raindrops splashing on his ball, rolled in a birdie on the fifth to move within three shots of Harman, but the conditions contained any potential for another round packed with fireworks. His fiery character and frustration eventually provided an explosive reaction to a bogey on 14, emphatically ending his bid.
It quickly became one of those days for the rest, with Harman extinguishing any hope with each squelching step. And the story of this miserable day at Hoylake could almost be found with each of Rory McIlroy's facial expressions from the first ball the four-time major winner struck.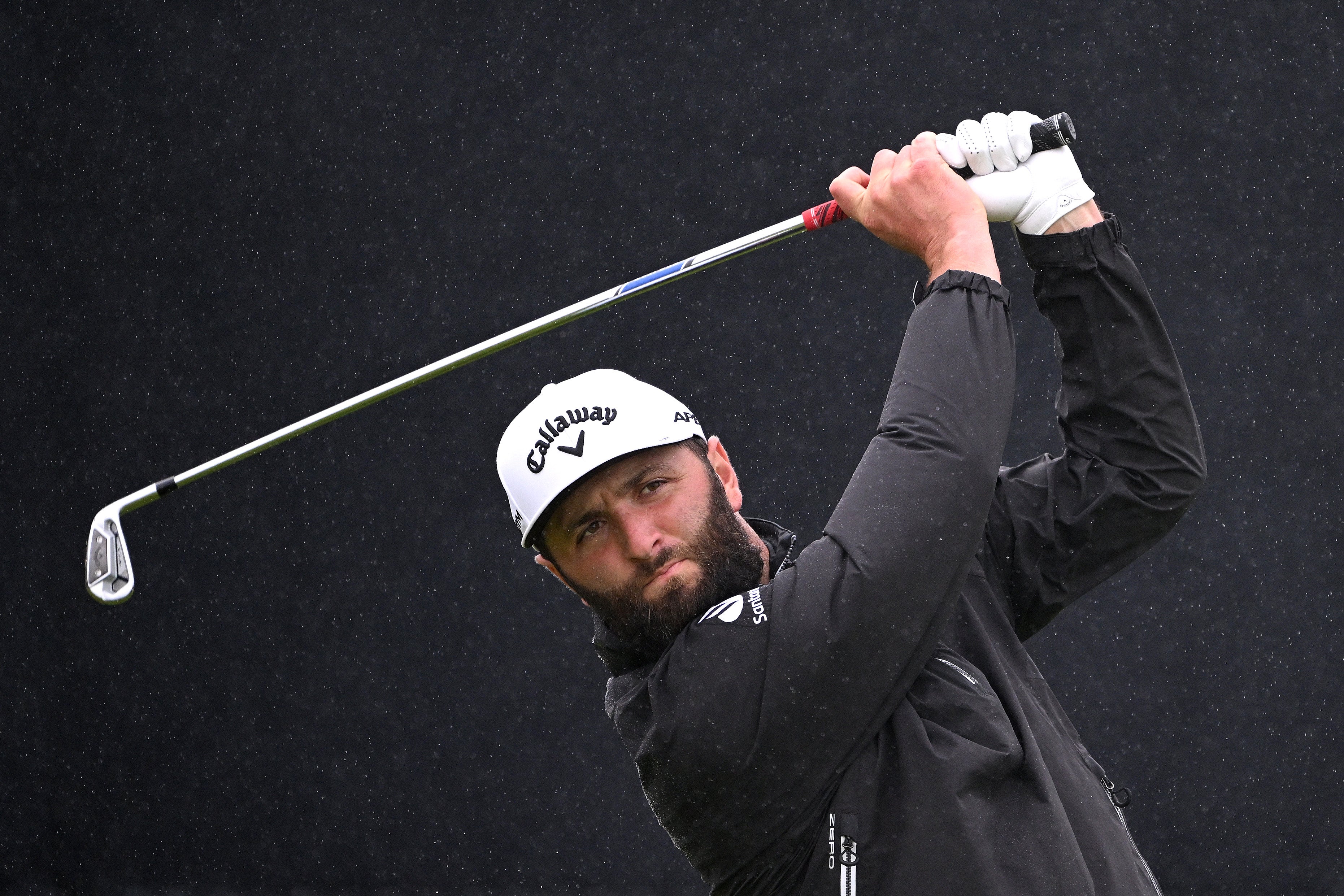 Jon Rahm was unable to back up his sensation round of 63 on Saturday
The agony of McIlroy's drought, which will extend to a 10th year, was played out with every wince and frown. But after the joy of three consecutive birdies on the front nine, to close within four, there was more predictable disappointment. Too little, too late, and McIlroy was forced to settle for a tie for sixth.
Tommy Fleetwood's revival, after leading the tournament on Thursday, never materialised here. The classy Englishman succumbed to the 16th, making double bogey to cruelly tumble down the leaderboard in a tie for 10th. Fleetwood, whose genial nature continued to attract relentless cheers throughout the round despite his challenge fizzling out, displayed his character on the lonely walk to the 17th. Knowing that elusive major remains tantalisingly out of reach, he reached out to one young fan, offering his ball as a souvenir. 'Tommy Lad's time will surely come.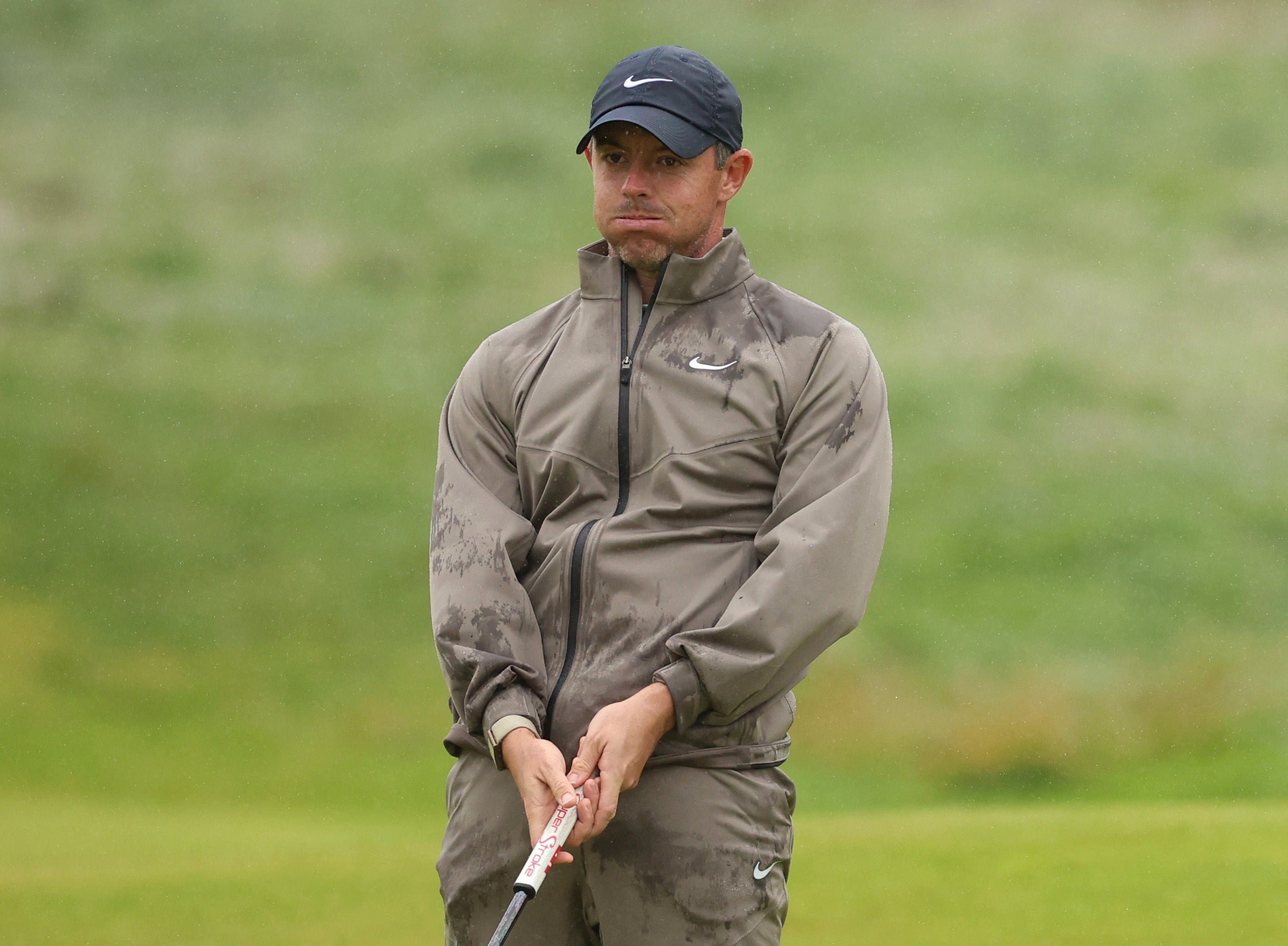 Rory McIlroy's wait for a major will extend to a 10th year
Attention for many now turns to the Ryder Cup in Rome this September. While Harman chalked up a third major out of four for Americans, this championship offered hope for Europe. Austrian Sepp Straka, with back-to-back years as a PGA Tour winner, offers an interesting wrinkle as a potential debutant for European captain Luke Donald, while Rahm, McIlroy, Fleetwood and Viktor Hovland all finished inside the top 13 and provide a potent quartet to at least offer resistance to a formidable American team.
Recommended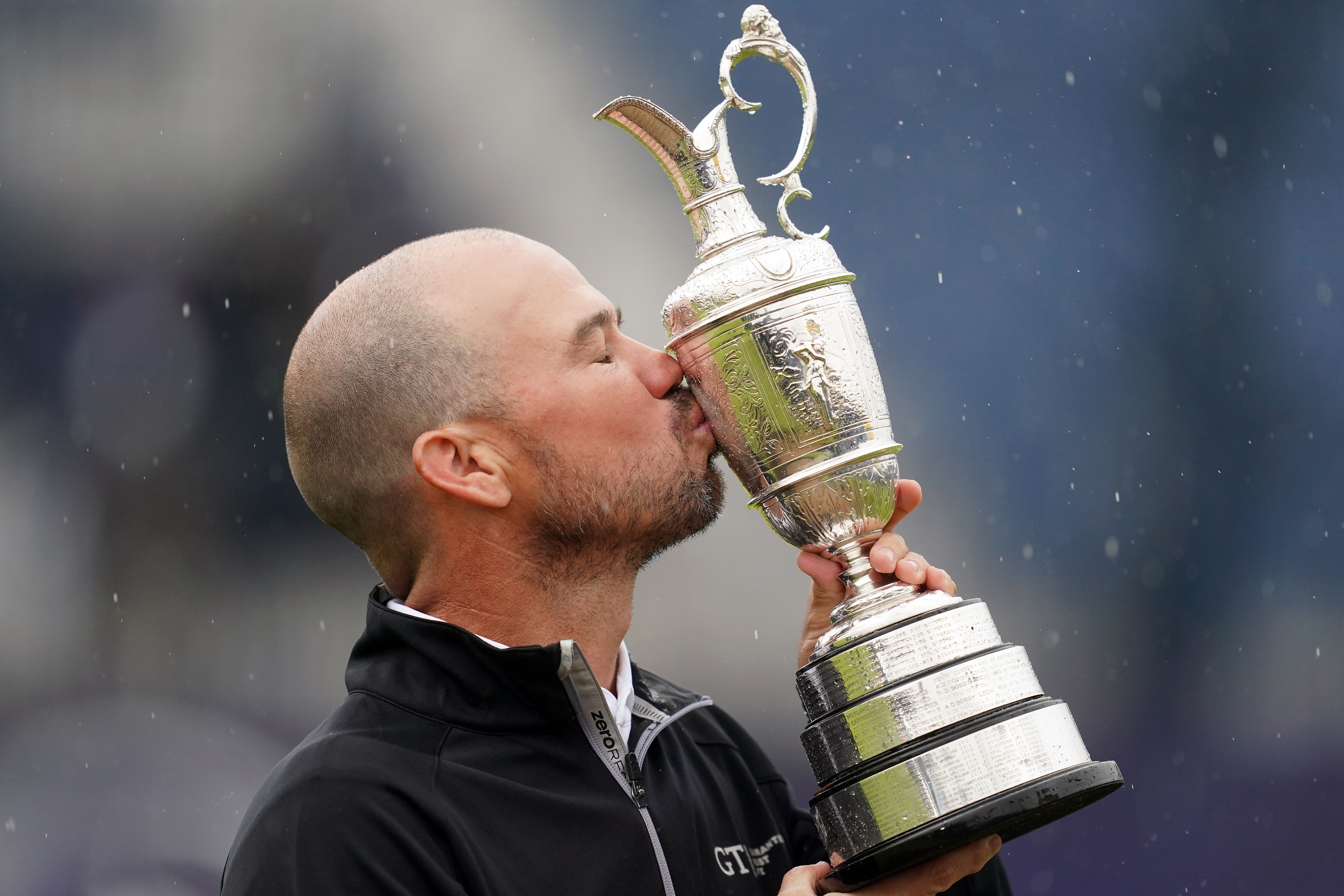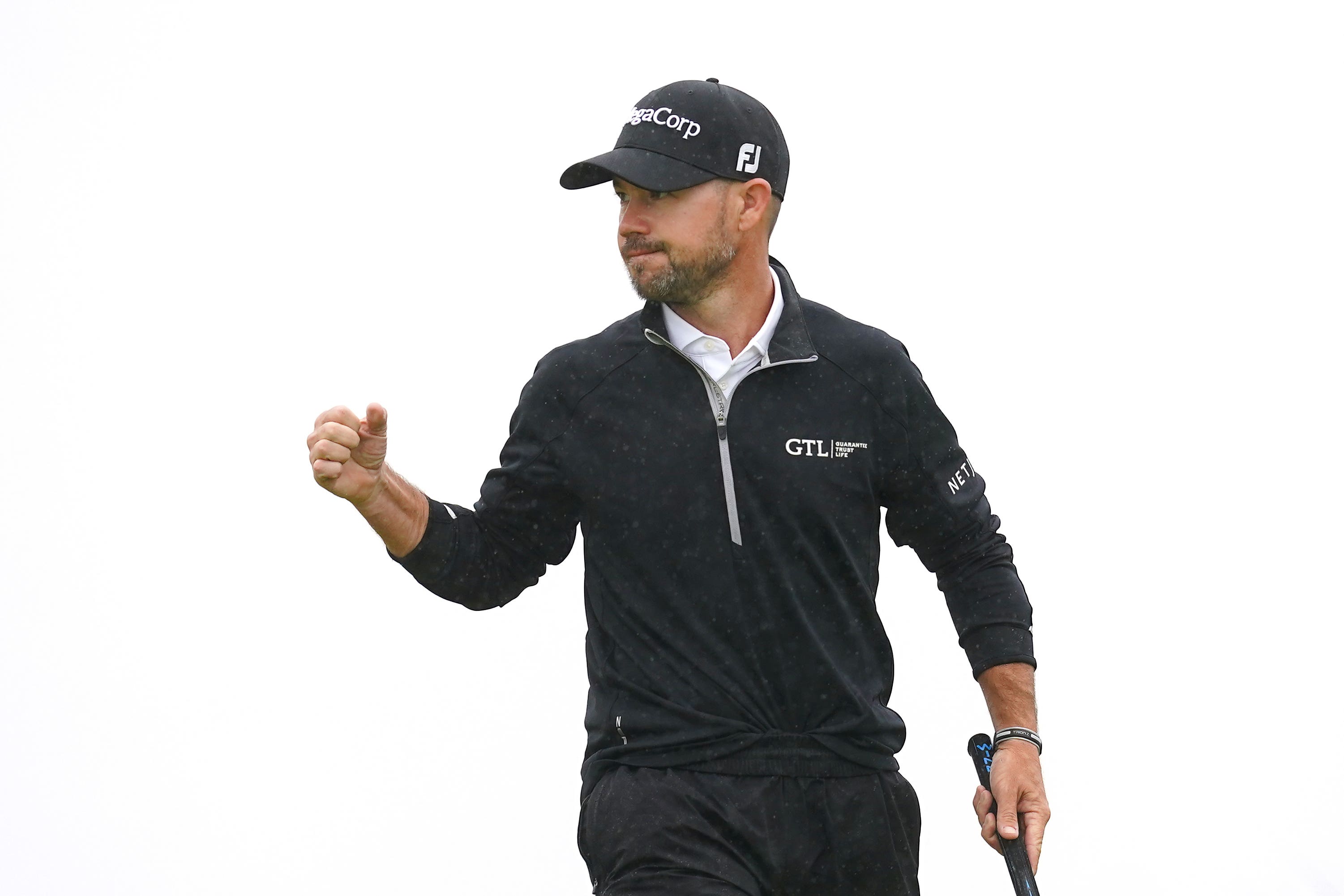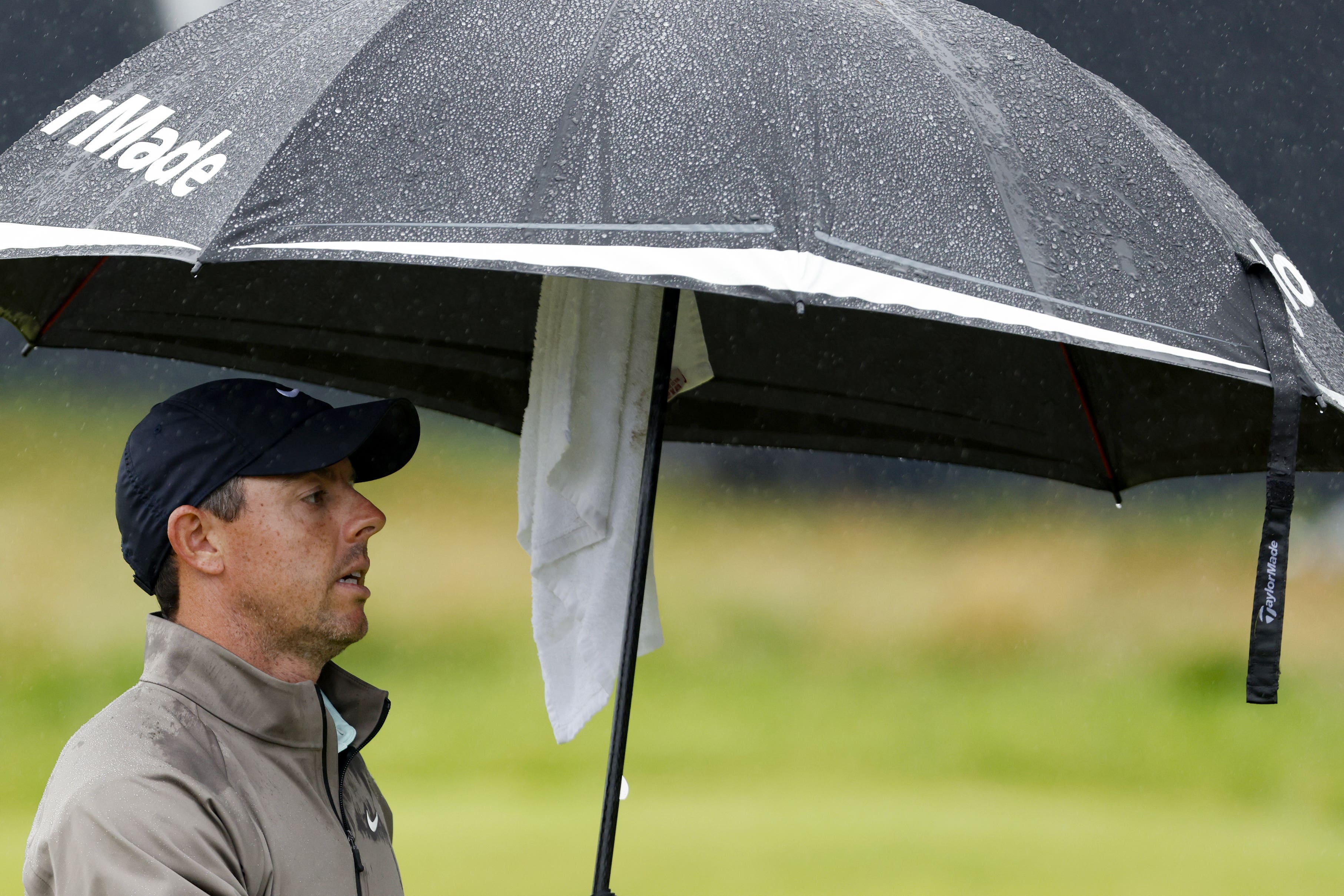 But despite rising to 10th in the world and surely destined to be on Zach Johnson's team, Harman is opting to savour this moment after waiting 14 years to reach the pinnacle of golf.
"I'm going to kick that can [Ryder Cup] down the road a little bit," Harman added. "I'm going to enjoy this. The next thing for me will be our FedEx Playoffs, what I'll be looking forward to."
Source: Read Full Article