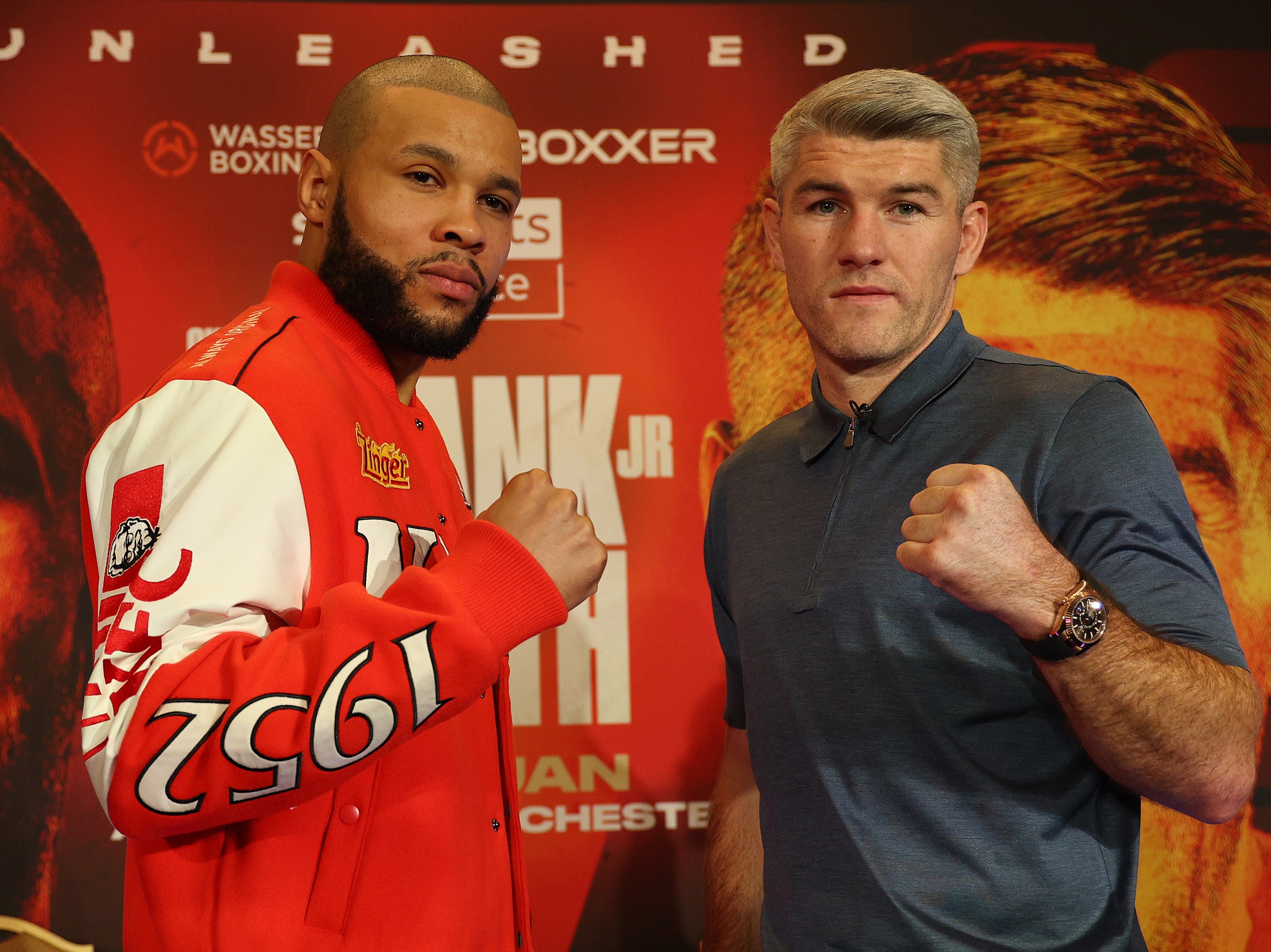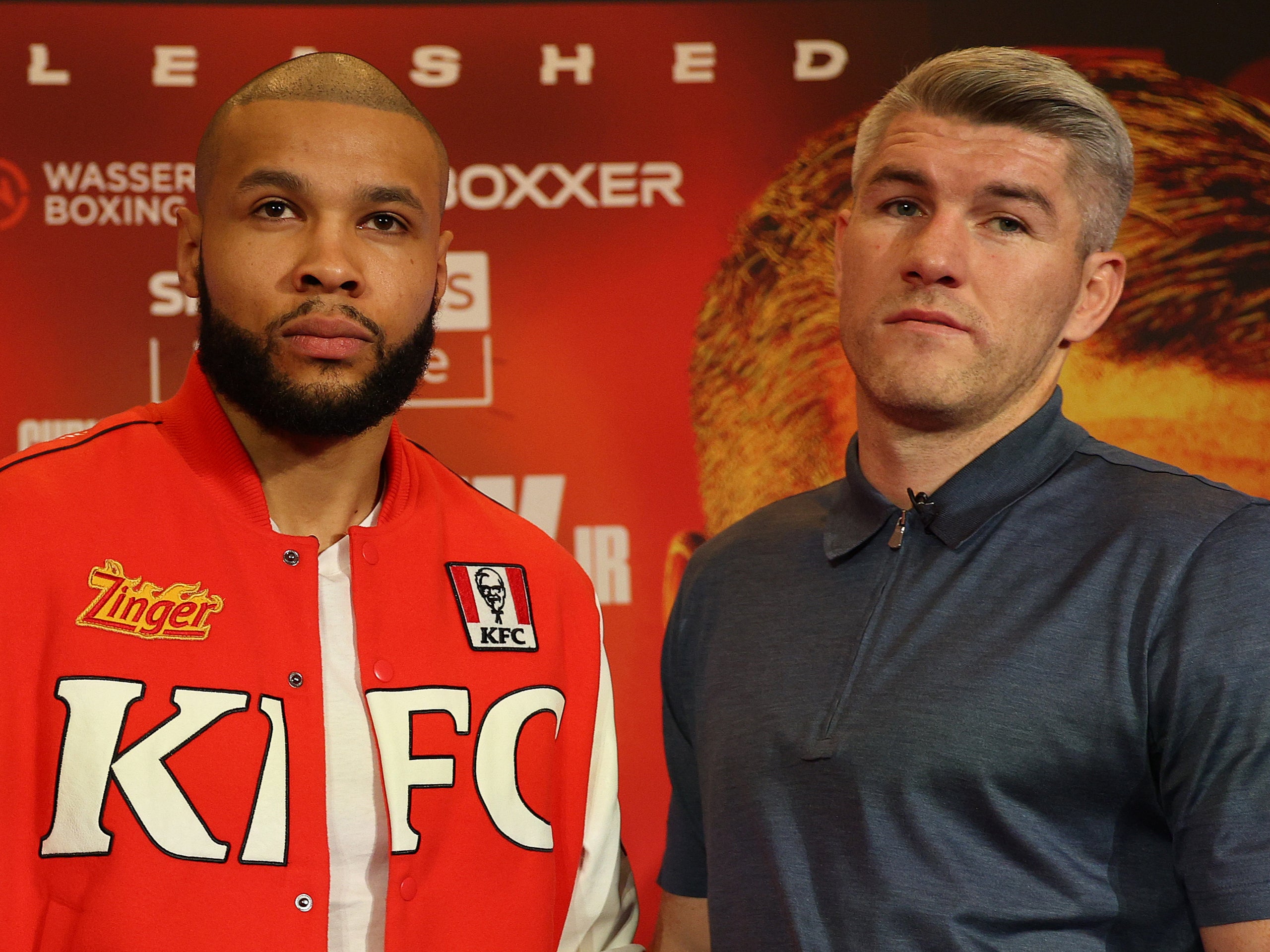 Sky Sports presenter Anna Woolhouse praised the move by Eubank Jr- during the broadcast, stating: "It is good to see Chris is supporting the LGBTQ+ community with an armband after some rather unsavoury comments, so it's good to see."
In response, Stonewall, the British charity for LGBTQ+ rights, called on the sport's governing body to take decisive action against Smith and those who make homophobic, biphobic and transphobic comments.
A spokesperson for Stonewall said: "Homophobic, biphobic and transphobic comments have no place in sport. It's vital that the sports authorities take instances like this seriously and make clear that anti-LGBTQ+ rhetoric will not be tolerated by taking decisive action.
"We know that anti-LGBTQ+ behaviour represents a minority and, over the last five years, the proportion of sports fans who think homophobic remarks in sport are acceptable has almost halved – from 25% in 2017 to 14% in 2022. But, despite the progress in LGBTQ+ visibility that sport has seen this year, these instances show why it's so important for boxers, coaches and individuals to continue to lace up and keep up the fight for inclusion. Together, we can create a better sporting world where the sport is truly everyone's game."
The British Boxing Board of Control also confirmed on Friday they will look into both fighters' conduct, releasing a statement that read: "The BBBofC are aware of the comments made by Liam Smith and Chris Eubank Jr at yesterday's press conference, and the Stewards of The Board will be considering the conduct of both Boxers directly."
Eubank Jr claimed Smith "embarrassed himself" with his comments, telling PA: "It escalated quickly – and that's OK. This is boxing, this is the entertainment business, this is the fight game and this is real.
"People react to fighting a man in different ways. He embarrassed himself up there but it's OK. We're going to fight it out and settle our differences in a couple of days' time.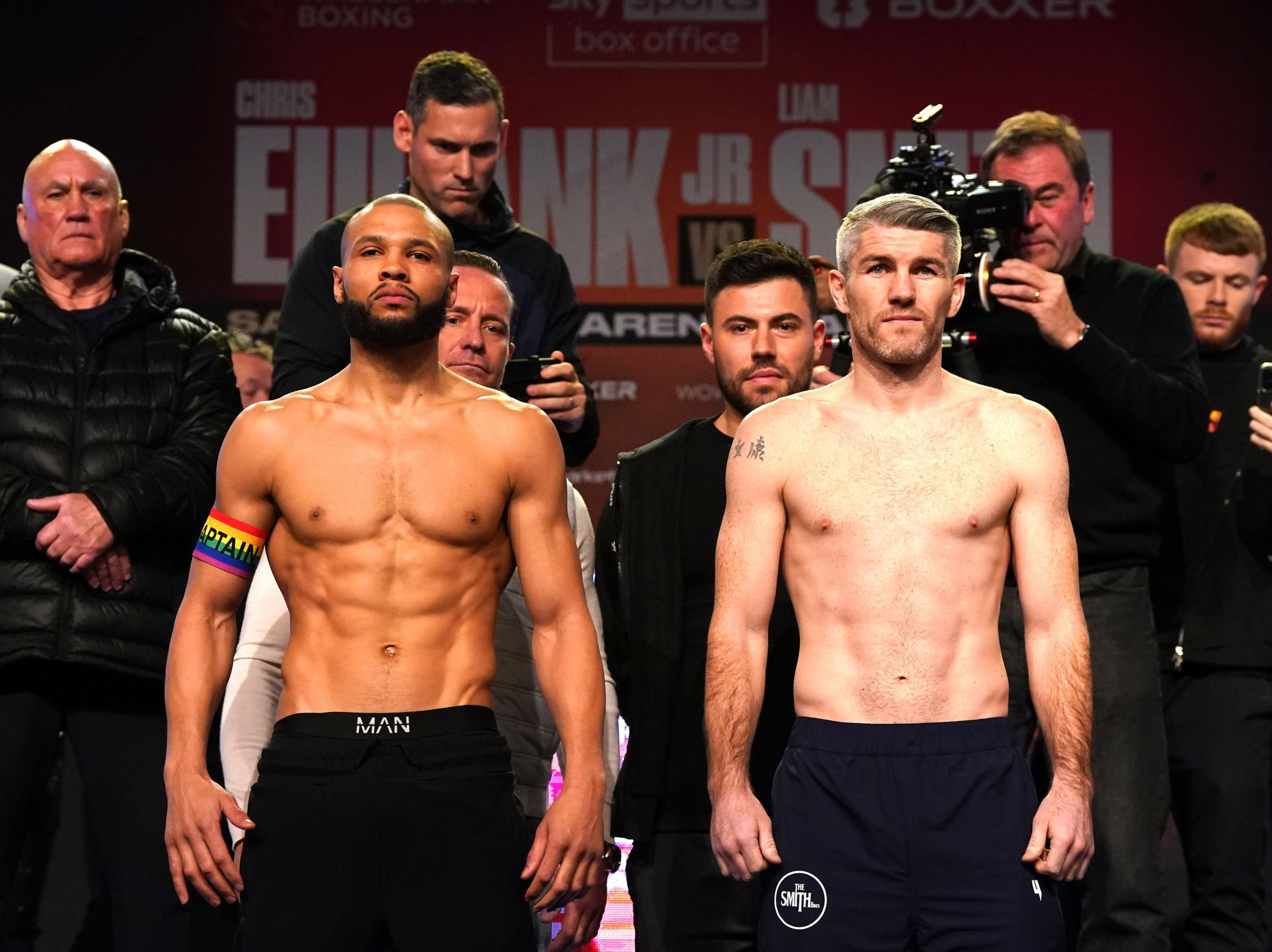 Eubank Jr and Smith pose after making weight
"It's crossed a line and for people looking at it, it's wrong. We shouldn't act like that. It's fight week, we're both starving and making weight. If anyone took it personally, I apologise.
"It was always going to get a little bit heated like that. At the end of the day it's just words. Just take it with a pinch of salt."
Former world champion George Groves, who defended his super-middleweight title against Eubank Jr on points in 2018, then added that the comments made by Smith may have provided him with extra motivation.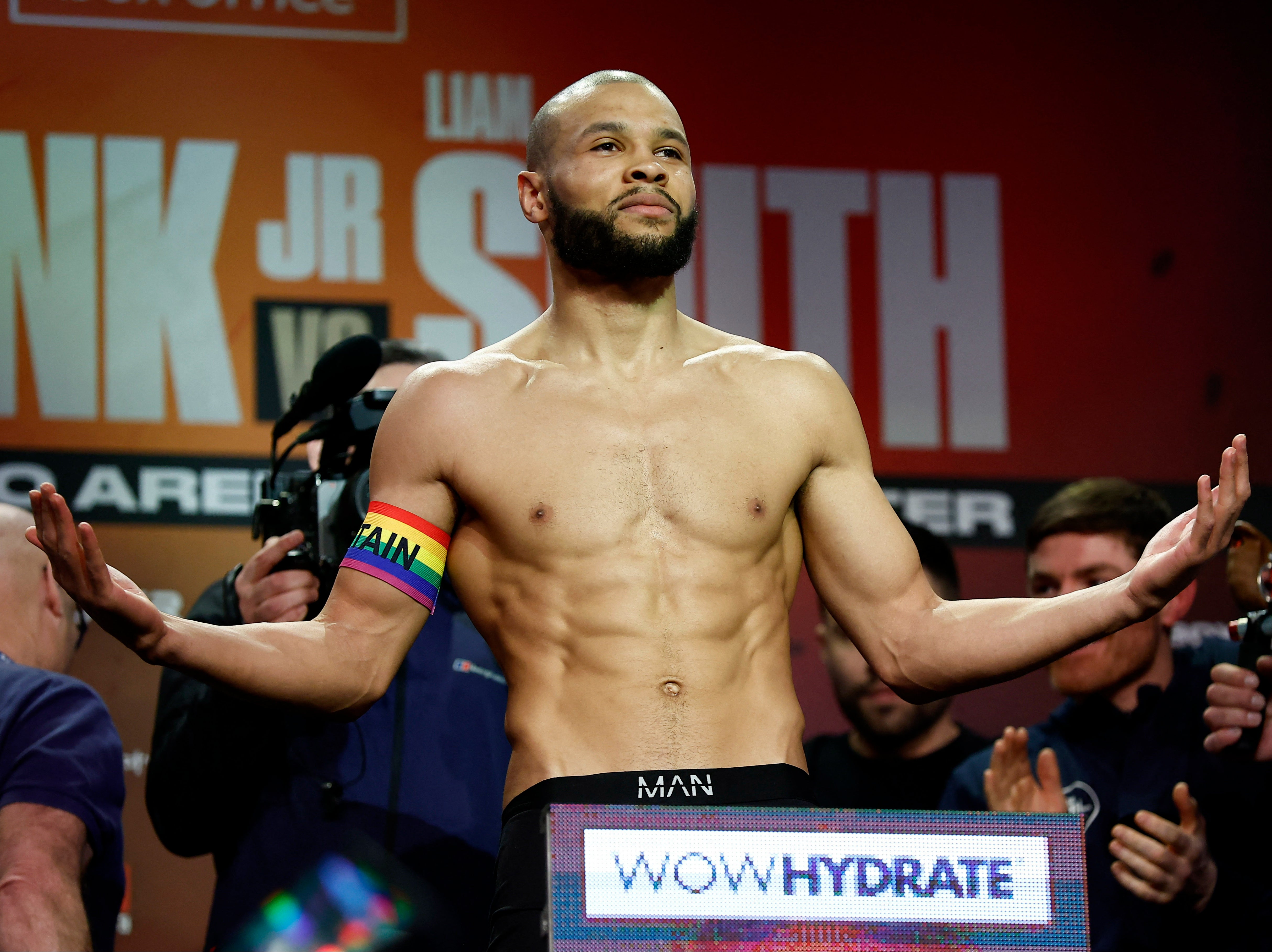 Chris Eubank Jr during the weigh-in wearing a rainbow coloured arm band
"When the fight was made I thought it was Eubank Jr's to lose, but when you dissect it, it's a closer fight than what it appears on the outside," Groves told Sky Sports.
Recommended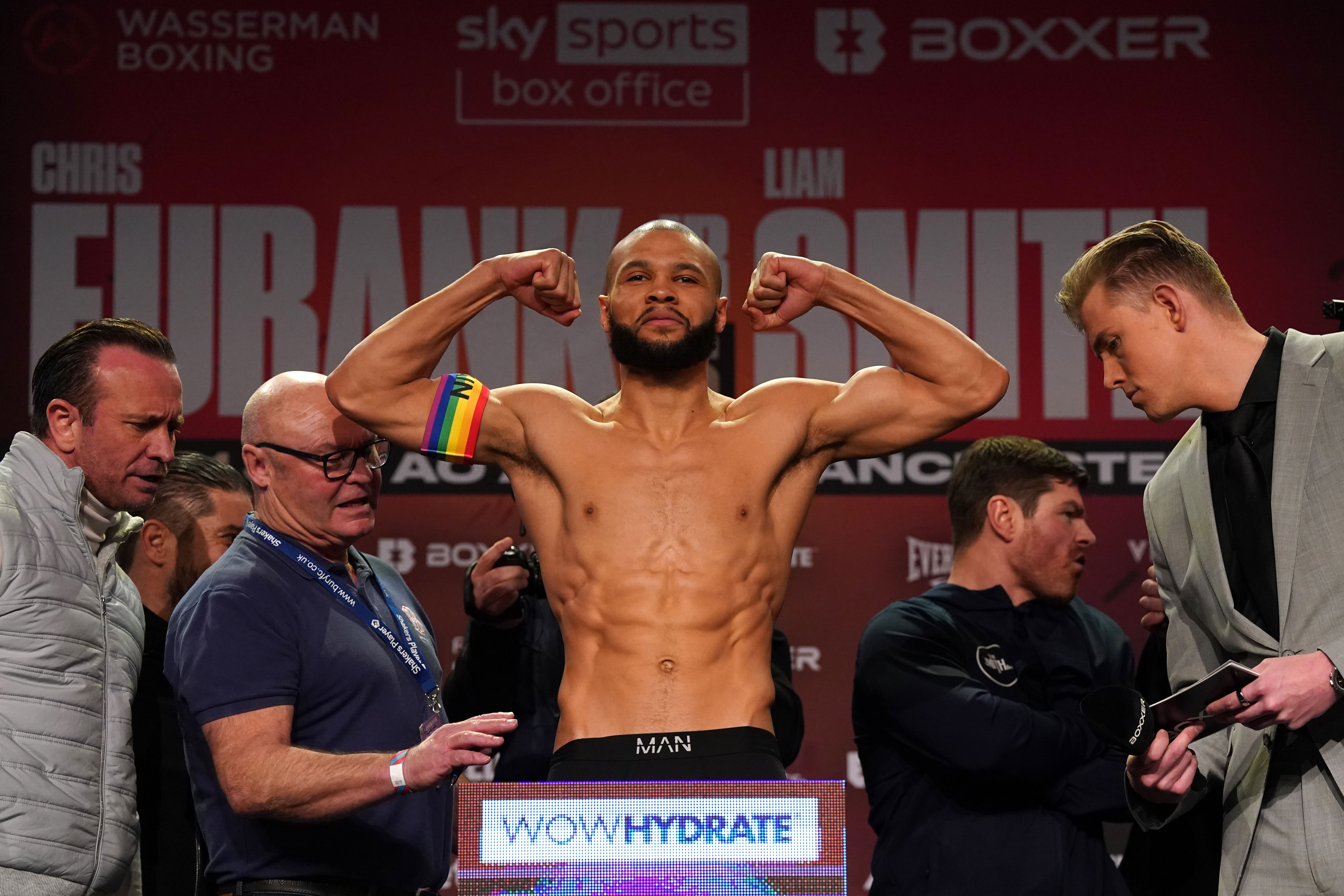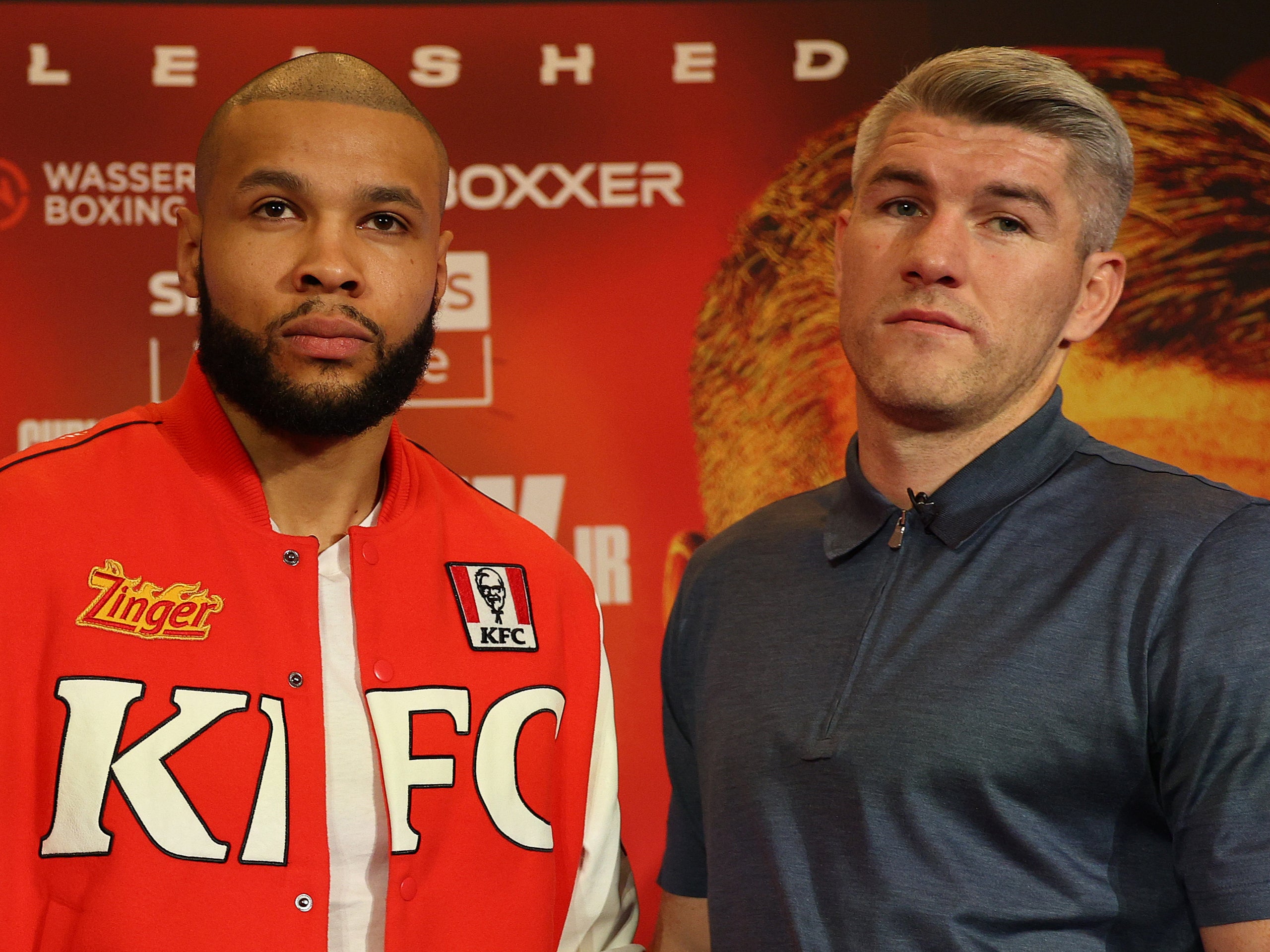 "Maybe the heated press conference yesterday flickered something in Eubank Jr, who had a slight change of mindset from going out to do business to wanting to do a bit more.
"I'm sticking to my guns that Eubank Jr will win, but if it's a brawl, I think Eubank Jr will not only win but hurt him."
Source: Read Full Article