The smash success of Downton Abbey is almost replicated on the water with Below Deck, according to Captain Lee Rosbach.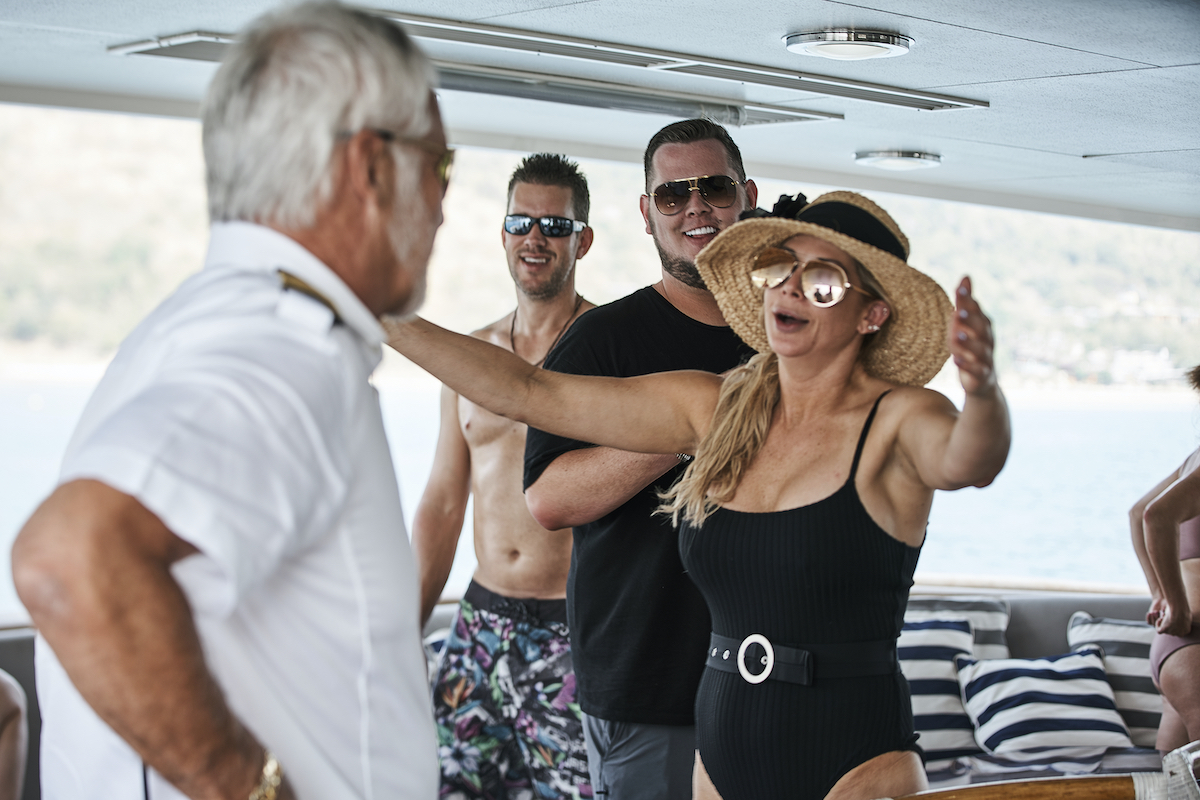 "It's Downton Abbey on the water," Rosbach dished to The Guardian. "A lot of people thought this would be the death of the yachting industry, but that hasn't happened. I've had very little backlash." The upstairs/downstairs view of how the rich and pampered comes to light every week through a reality lens on Below Deck.
Fans voraciously consumed the same concept through the fictionally-based series Downton Abbey. The series followed the lives of both the aristocratic Crawley family and their domestic servants during the early 20th century. And while Below Deck has made it quite apparent yachties are not submissive serfs and guests are not royalty, the flavor remains the same.
The crew didn't know what to expect from season 1
Below Deck began as a sleeper series about the hijinks and hilarity that occur "below deck" on a superyacht. "I didn't know what to expect, since all of my experience had just been on large charter boats," Rosbach told The Guardian. "But other than the cameras, it really didn't differ from a normal charter: I'm the captain, I have my crew. We just happened to be getting filmed while we were doing it. There were no scripts involved, we just did what the guests wanted."
Rosbach seemed to vibe well with filming. However, chief stew Adrienne Gang said the series unfolded differently than what she envisioned. "I thought it would be interesting to get involved as there are always fascinating people on board and conflict among the crew," she remarked.
But she said everything changed once filming started. "It was a certified nightmare," she admitted. "The production team didn't really know what they were doing and I had never worked in TV before, either. It was a giant clusterfuck: they didn't have a big enough camera crew in the first season to capture everything that happened, and they couldn't really get the guests to relax."
Season 1 was also disappointing when it came to tips
Below Deck became an explosive hit and is currently the highest-ranked series on Bravo. But when Below Deck debuted in 2013, the series was still finding its way and the guests weren't as clued into how to behave and especially how to tip.
"The least favorite guests I had were an extremely dysfunctional family in season one," Rosbach recounted to The Guardian. "It was a mother and a father who were no longer married and brought their respective new husbands and wives with them, along with their daughter. Both of the parents were vegans and were trying to coerce the daughter into becoming vegan, too, and one morning a huge family row erupted over her having an egg for breakfast. It all went downhill from there."
The charter bottomed out for the crew when it came time for the tip meeting. "They left us the worst tip of the year," Rosbach told Bravo Insider revealing that the guests only left a $5,000 tip. Most guests now tip between $15,000 to more than $20,000.
"I think the whole crew was, especially given the fact that this group was very, very high maintenance, just because of their attitude," Rosbach added. "I mean, I even took the guy golfing — and I let him win."
Source: Read Full Article