It's been a long wait for more Dexter, but it should be worth it. The series will return to Showtime this November with 10 new episodes that'll provide an update on Dexter Morgan's life since our last glimpse of him. In the series finale, he fled Florida for a quiet life in Oregon, but he has since moved to a fictional town in Upstate New York, where certain events will reawaken his dark passenger.
Michael C. Hall is, of course, back as the infamous serial killer, but what about the other actors? Is David Zayas returning to Dexter? Here's what we know.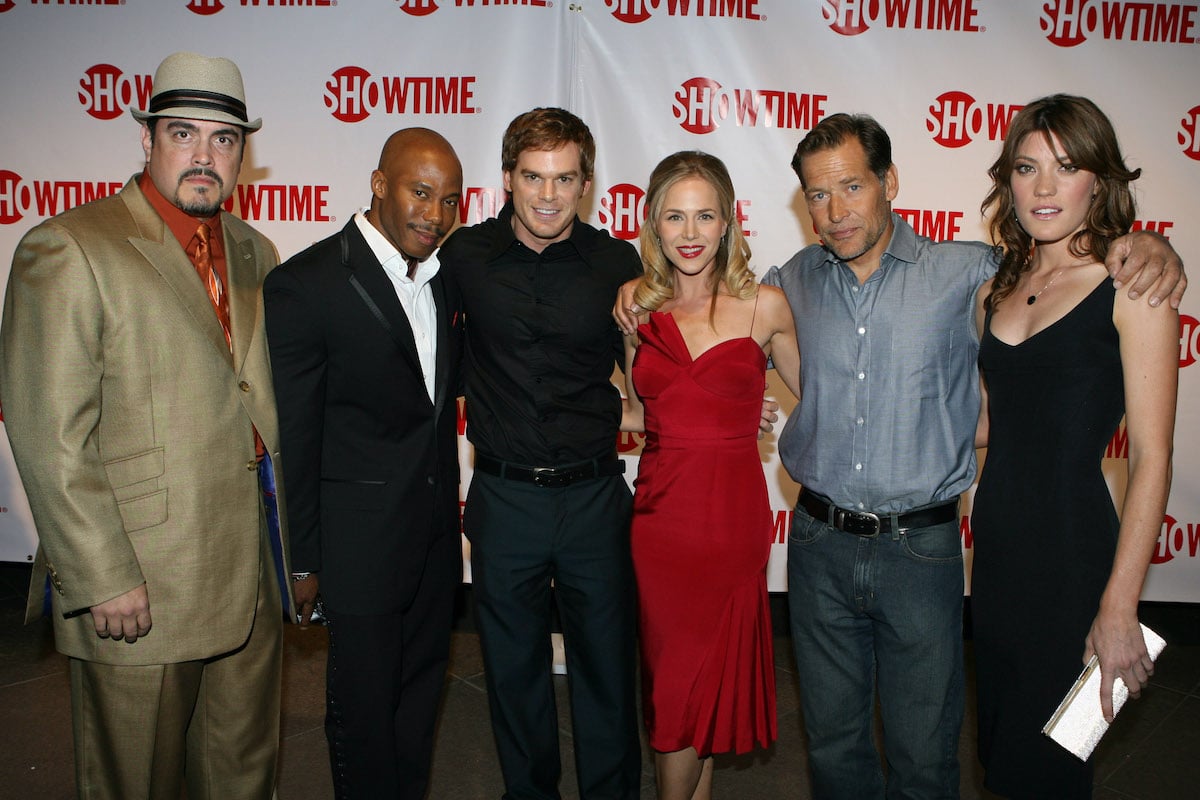 David Zayas in 'Dexter'
For all eight seasons, Zayas played Angel Batista, one of Dexter's colleagues at the Miami Metro Police Department. Angel started out as a detective, but by the end of the show, he had worked his way up to lieutenant. Outgoing with a sense of humor, he was a good friend and inspiration to Dexter, never suspecting him of the crimes he committed throughout the show.
Hearing Dexter had possibly died during Hurricane Laura was a big shock to Angel. But Dexter had really fled the state and moved to the wilderness.
The revival, titled Dexter: New Blood, begins around a decade after that point, finding Dexter in hiding. The returning cast includes Jennifer Carpenter and John Lithgow, but there's no word on whether Zayas is involved in the show. We reached out to his representatives for comment on the Dexter revival but did not hear back.
What to expect in 'Dexter: New Blood'
Dexter now goes by Jim Lindsay in the fictional Iron Lake, New York, where he has a girlfriend and career.
"He works at the fish and game store, surrounded by weapons of minor destruction and by the trophies of what other people have killed – deer heads and stuffed trout on the wall," showrunner Clyde Phillips told Drama Quarterly when discussing Dexter's new life.
"We also learn he's got a new girlfriend who is the chief of police," he continued. "He can use that accessibility to the police station to his advantage, because even though he's had a monastic, abstinent life, this is Dexter and Dexter is going to kill people."
This time, the big villain is a man named Kurt Caldwell, who will be played by Clancy Brown. We'll have to wait to see what causes their conflict, but clues could lie in Kurt's character description, which says in part: "If he's got your back, consider yourself blessed. But should you cross Kurt, or hurt anyone that he cares for… God help you."
Entertainment Weekly reports that Dex will also run into Harrison and one other person from his past, but their identity is being kept a secret until it happens.
When does the show premiere?
The revival premieres at 9 p.m. ET on Sunday, Nov. 7 on Showtime. Watch it live and check back in with us for recaps.
Source: Read Full Article