Many actors try to use their own experiences to understand what their characters might be going through. While working on General Hospital, actor Cameron Mathison also tries to find ways to relate to his character, Drew Cain.
Surprisingly, though their lives are different, Mathison explains that his own battle with cancer has shed some light on what Drew might be experiencing.
What happened to Drew on 'General Hospital'?
Drew first appeared in Port Charles in 2014. At the time, the character was played by actor Billy Miller. Later on, Port Charles citizens also found out that Drew was Jason Morgan's (Steve Burton) twin brother. The two of them had been separated as babies and raised in different families.
While living in Port Charles, Drew developed relationships with many people, including Sam McCall (Kelly Monaco). They even welcomed a daughter named Scout together.
In 2019, Drew went on a mission to return some stolen money to the government of Afghanistan. However, his plane mysteriously vanished and was later found in the Gulf of Aden with no survivors.
In 2021, viewers discovered Drew had been alive all along. He was held captive by villains Peter August (Wes Ramsey) and Victor Cassadine (Charles Shaughnessy). Peter had plans to use Drew to kill people he despised, but Drew eventually outsmarted him with the help of Jason. This led the WSB to arrest Peter.
Drew recently returned to Port Charles and reunited with his friends and family.
Cameron Mathison relates Drew's circumstance to his cancer battle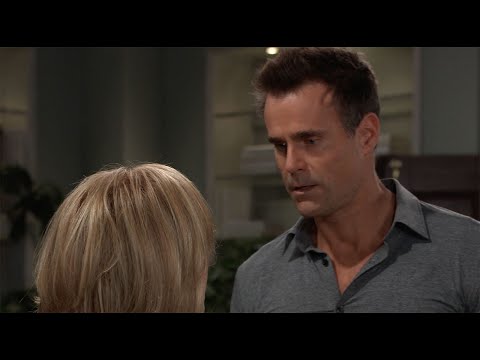 Mathison's life is rather different from Drew's, but the actor has been able to find some common grounds with his character.
For example, Mathison shared with TV Insider that after his own battle with kidney cancer in 2019, he felt that he got a "second chance at life." Mathison believes this is similar to how Drew feels as he returns to Port Charles after a life-threatening ordeal.
"When you get a second chance at life, I know it sounds corny, but my going through my cancer journey a couple of years ago, you feel like you've gotten that second chance, and now Drew has that," Mathison explained.
Mathison also emphasized that Drew's relationship with Scout is important to him and was a big motivator in his fight for survival.
Drew's new life might not be what he expected
After two years of being presumed dead, Drew's friends and family have established new lives without him. Most notably, his partner Sam has moved on from their relationship and is now dating Dante Falconeri (Dominic Zamprogna).
Although he got a second chance, Mathison admitted his character will need to deal with the fact that life is different than what he expected it to be.
"Of course, [Drew's] got some massively mixed emotions – he's glad to be back with Scout and have this nice relationship with Sam but it's a little awkward with Dante around," Mathison shared. "It's new to him but they're working it out."
Source: Read Full Article