Lauren Holly made a serious name for herself in the '90s when she starred in such films as the Jim Carrey-led hit "Dumb and Dumber" as Mary Swanson — and she played Maxine Stewart on the television show "Picket Fences," per IMDb. The seasoned actor continued to pop up in popular movies and shows until she landed the role of Jenny Shepard on the smash-hit procedural "NCIS" in 2005. Originally, Holly was brought on for a six-episode arc. Series lead Mark Harmon had known Holly from their time on "Chicago Hope" together and suggested her for the role of Shepard. "As I understood it, they were having some trouble casting the girl who would be one of the agents on the show and Mark thought I might fit the bill," Holly revealed in a blog post (via MikeWeatherly.com).
Once Holly signed as a full-time character, she had to commute from her home in Chicago, Ill. to film in Los Angeles, Calif., and eventually moved her family to Tinseltown, but she started to become disenchanted with Hollywood. Holly enjoyed "NCIS," but after a couple of seasons, she was ready for a new challenge. "[N]ow that the work bug had bitten me again, I got bored with my part of the 'Director,'" she blogged. "Then the decision was made to kill me, and boy did they. About five different ways!"
After wrapping up on "NCIS," Holly looked for a major change. Keep reading to see where she ended up.
Why she moved to Canada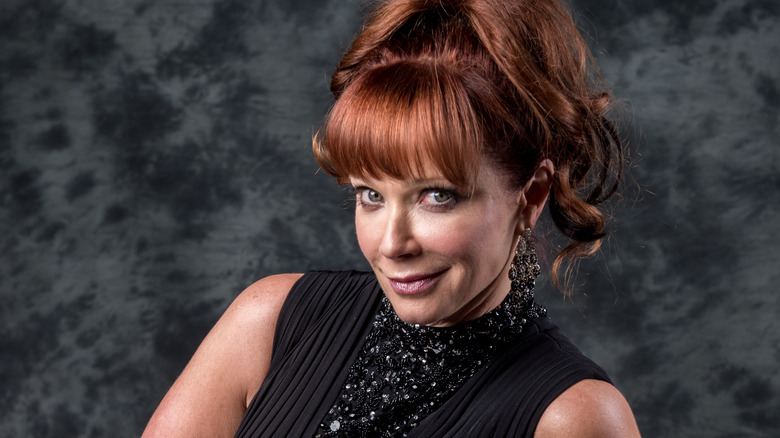 In 2008, Lauren Holly not only left California, but she decided to leave the United States altogether as she moved to Canada full-time after becoming a Canadian citizen. The actor sought a respite from the industry. "It's exhausting to try and stay in the popular group and at the end of the day it's not what matters," she told Page Six in 2020.
Holly joined another police procedural when she nabbed the role of Dr. Betty Rogers on the Canadian series "Motive" in 2013. The hook for that show was that viewers were given the information about the killer, while the detective team was still in the dark with the case, per the Times Colonist. Holly saw a lot of herself in the role, and felt the part was a perfect fit. "I couldn't really ask for a better role at this stage of my life," she told Times Colonist in 2013, likening the job to an earlier high point in her career. "This show mirrors the experience I had on another show — 'Picket Fences,'" Holly added. Nice!
The "Down Periscope" star did not completely abandon movie roles either. Holly appeared in 2015's "The Blackcoat's Daughter," starring Emma Roberts, per IMDB, and starred in the Hallmark movie "My Summer Prince" in 2016. "Hallmark is definitely a favorite of my fans," she told Smashing Interviews at the time. "I definitely have a huge fanbase that watch a lot of Hallmark movies…"
Lauren Holly's Netflix show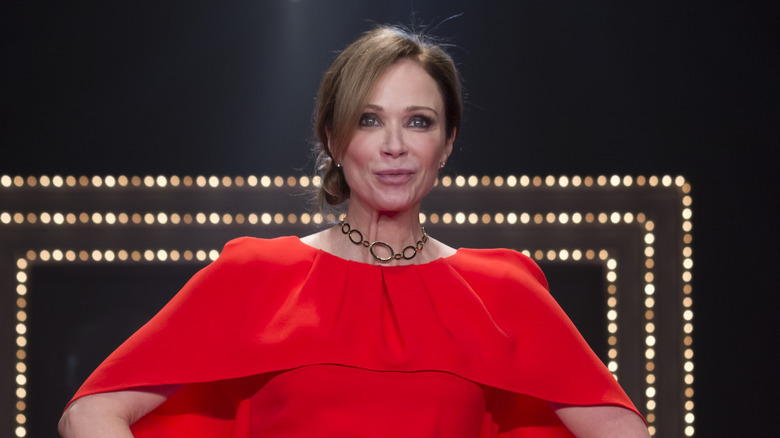 Lauren Holly was announced as one of the stars on the show "Tiny Pretty Things" in 2019 where she was cast as Monique Dubois, the head of a prestigious ballet academy, per The Hollywood Reporter. Initially, producers wanted to cast Holly for a different role on the Netflix series, but she lobbied for the part of Monique. "When I first got the script, they were thinking about me for another part. And I wanted Monique so badly," she told Us Weekly in 2020. Holly felt a kinship with the character, a once-great dancer who transitioned into a new role in the world of prima ballerinas. "Those things definitely spoke to me as an actress who's been in this business for 35 years and am trying to make that leap, you know, into playing a woman," Holly said. "She's complicated. She was a prima ballerina in her day, and now she's trying to put that era behind," Holly told Fox 5 Atlanta.
Whether fans recognize Holly from "Picket Fences," "NCIS," or "Tiny Pretty Things" does not matter to the actor. Holly knows her impressive resume speaks for itself. "I've managed to work steadily for 35 years and that's what I'm proud of," she told Page Six in 2020. You go! 
Source: Read Full Article