As the Marvel Cinematic Universe has grown and expanded over the years, an ancillary industry has emerged. More than a decade after Iron Man, there's a slew of independent journalists and content creators who focus on all things Marvel.
Most importantly, they look for every possible clue that could hint at being a spoiler to an upcoming project. In recent months, the rumors and speculation surrounding Spider-Man 3 went into overdrive. With some being more concrete than others. According to Marvel boss Kevin Feige, one clue about the future if the MCU stands out above all others.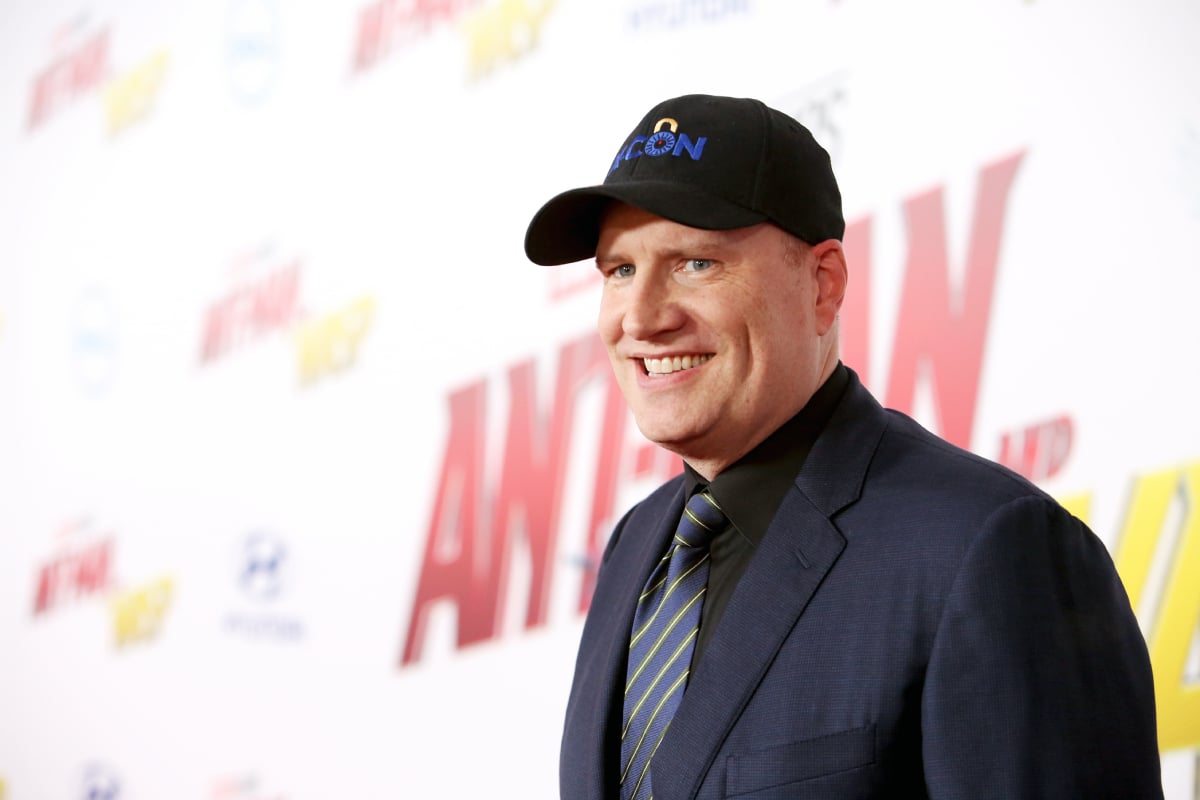 Which rumors about Marvel's 'Spider-Man 3' are true?
There are a couple of casting pieces that are set in stone. According to ComicBook.com, Jamie Foxx is definitely returning as Electro for the first time since The Amazing Spider-Man 2 with Andrew Garfield. And, Alfred Molina will be back as Doctor Octopus once again, which will be his first appearance since Spider-Man 2 with Tobey Maguire.
Of course, the confirmation of this casting news makes it pretty clear that Spider-Man 3 will mark the opening of the live-action Spider-Verse. But, the rumors that Maguire and Garfield will be back aren't a sure thing.
No one from Marvel has confirmed or denied that Maguire and Garfield would be joining Tom Holland in the upcoming sequel. But, it's hard to imagine a scenario where they aren't part of the film considering their respective villains will be part of the story.
Kevin Feige reveals the 'biggest clue' to the MCU's future
With so much speculation flying around the internet, it's impossible to know what's true and what isn't until Spider-Man 3 finally comes out. But Feige says that there are definitely some internet sleuths who have come close. There's also plenty who have completely missed the mark.
"I've read some things. I'm not sure I've read all things," Feige said. "The fun thing about online speculation when it comes to our stuff is how sometimes it couldn't be more off the mark and sometimes it's shockingly close, and that's held true for the last few years. But saying which is which would take all the fun out of everything."
When it comes to the Spider-verse – which Mysterio theorized in Spider-Man: Far From Home – it looks to be inevitable. Feige said that "the biggest clue is the title of the second Doctor Strange movie."
Feige then reiterated that Doctor Strange In the Multiverse of Madness is the "biggest clue" about where the multiverse is taking the story, and how Marvel is exploring it.
The Marvel studio boss also admitted that it was surreal to be talking about "a Spider-Man 3" since he worked on a movie with that exact same title nearly two decades ago with director Sam Raimi. Feige added that in house they refer to the film as "Homecoming 3."
Marvel isn't ready to release the official title of 'Spider-Man 3'
Both Holland and director Jon Watts are returning for Spider-Man 3. However, no one is ready to share the official title of the sequel just yet. All Feige would say is that "it's not Spider-Man 3." And, the current schedule has it hitting theaters in December 2021. However, Feige isn't 100 percent sure that schedule will hold. Fans will just have to wait and see.
As for Doctor Strange In the Multiverse of Madness, it's scheduled to hit theaters on March 25, 2022. And, according to Marvel.com, there is more casting news concerning the project.
Marvel had already revealed that Raimi would be directing the sequel starring Benedict Cumberbatch, Benedict Wong, Rachel McAdams, Chiwetel Ejiofor, and Elizabeth Olsen. Now, they have added newcomer Xochitl Gomez, who will portray America Chavez, a comic book fan-favorite.
Marvel will kick off phase 4 of the MCU on January 15 when they release the first two episodes of WandaVision on Disney+.
Source: Read Full Article