Outlander has been steeped in Scottish culture and traditions since its earliest seasons on Starz. One of the more well-known aspects of said culture in the show has been kilts, a piece of clothing so ubiquitous it inspired the name of a spin-off travel show, Men in Kilts.
Far from just being a culturally appropriate adornment, the kilts on Outlander have had tangible benefits for its cast members. Duncan Lacroix, who played Murtagh in the first five seasons of the show, extolled the virtues of the garment in an interview from last year.
'Outlander' features extensive period-appropriate costumes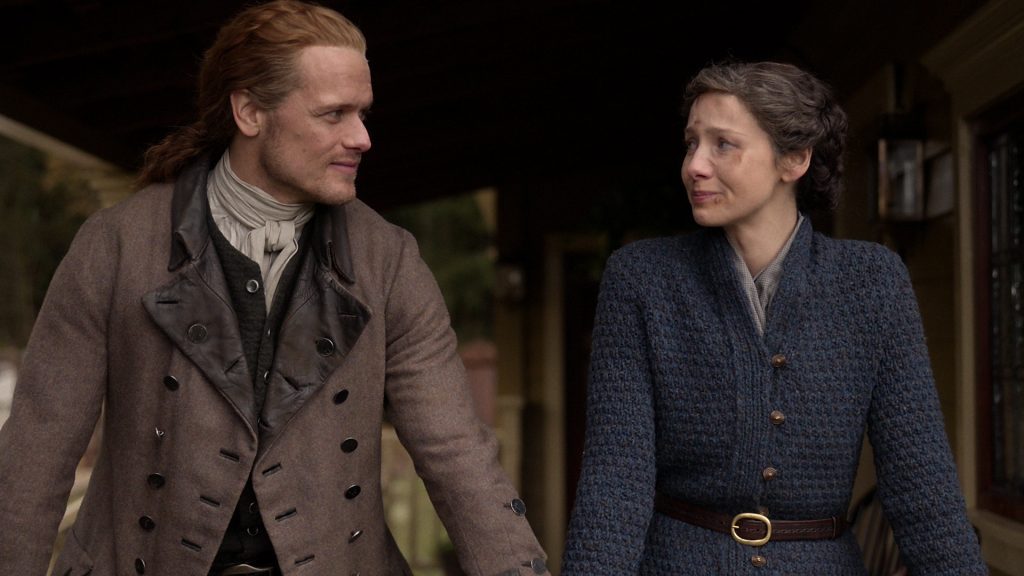 Lacroix spoke to Cinema Blend while doing the press rounds for Outlander Season 5. During the chat, he touched on the many kilts that his character, Murtagh, had worn throughout the series and the benefits that they provided him while filming one sequence in particular.
"Actually, the plaid, the kilt was incredibly comfortable to wear and quite very practical as well," the actor said. "I remember that the huge battle scene I was involved in, which was the Prestonpans battle scene in Season 2. We spent a good few days on a field sprinting around the place. I mean, we had training as well from this group of people… who right from the outset would show us all the Highlanders' weapons, how much of a utilitarian kind of piece of clothing that was, the plaid."
The real-life Battle of Prestonpans was covered in the tenth episode of Outlander's second season. A victory for the Scottish Highlanders, it is considered the first major battle in the Jacobite Uprising of 1745. The conflict was short-lived, however, ending with the Battle of Culloden less than a year later, another skirmish covered in the second season.
The filming of the battle scenes made the cast so comfy with their kilts that many of them started to get creative.
"We actually got quite attached to them and we had devised different ways of wearing them," Lacroix explained further. "Because we were shown you can kind of bunch it up behind, have it brooched over your shoulder, and it was kind of left to us to go our own way and design the way we would wear the kilt."
Costumes have helped develop character in the series
As a period piece, costumes have always been a huge part of the appeal of Outlander for its fans. This applies not just to the more lavish ensembles of the show's fancier scenes, but also to the rustic ones worn by the commoners that make up the majority of the cast.
Costume designer Terry Dresbach, in an interview with Harper's Bazaar, detailed a particularly subtle costuming detail that was used to help develop the characters of Claire (Caitriona Balfe) and Jamie Fraser (Sam Heughan), as well as to drive home their plight in season 4.
"If you look really carefully [in Episode 4], you will see a large blanket on their bed in the lean-to, which we then cut up and made into scarves," Dresbach said. "They weren't prepared for the winter, and they had to figure out how the hell to keep warm, so a blanket was up for grabs… You're not going to throw that fur out. You're going to use it to be warm."
Source: Read Full Article