In Hollywood, everything is cyclical. Take Pee-wee Herman (Paul Reubens), for example. The character peaked in the 1980s when Pee-wee's Playhouse sparked a phenomenon before leading to a new stage show and movie in the 2010s. But many fans of Reubens' character — and Pee-wee's Playhouse — might not realize the iconic voice behind that wacky TV theme song.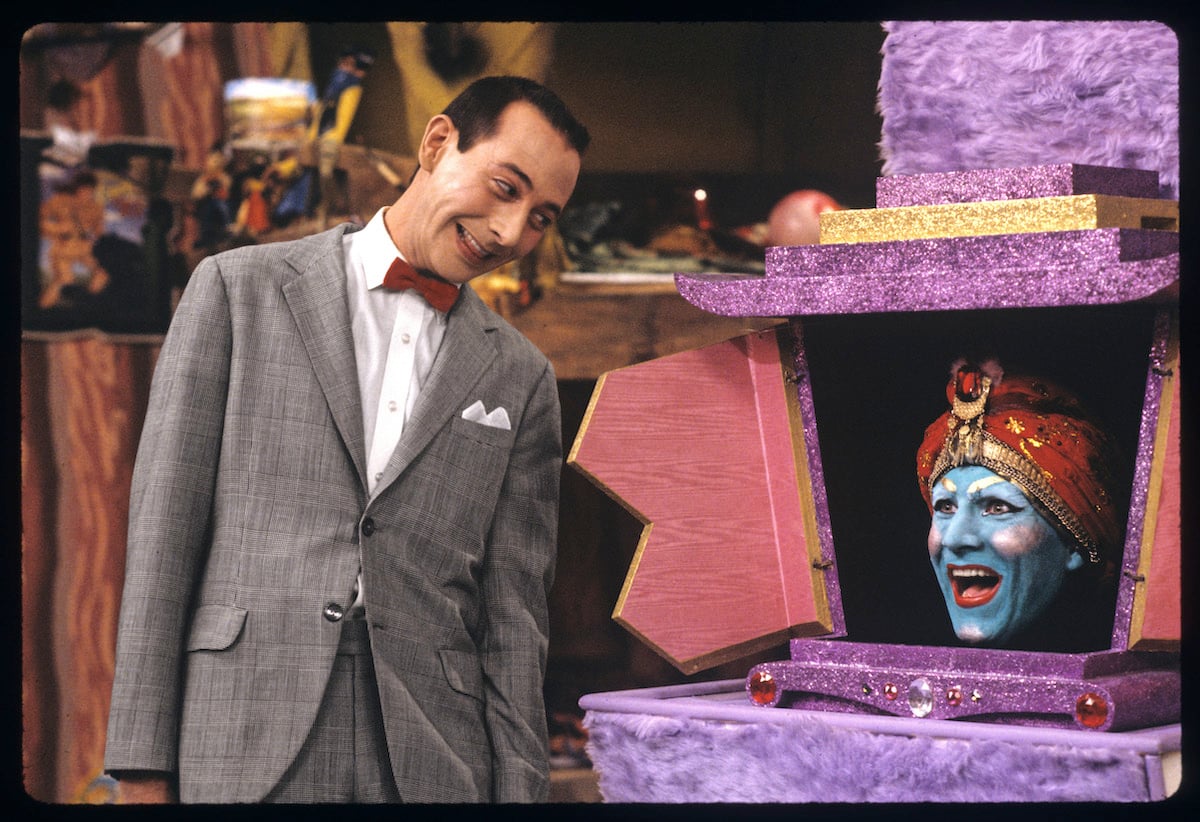 'Pee-wee's Playhouse' made the title character a household name
Prior to Pee-wee's Playhouse, Reubens took the character to the stage. The Pee-Wee Herman Show, while geared toward adults, established a lot of the character's trademarks. It also inspired Reubens as well as co-writers Phil Hartman (yup, that Phil Hartman) and Michael Varhol to write take the character to the big screen. Pee-wee's Big Adventure hit theaters in 1985, with a young Tim Burton making his directorial debut.
While the movie was a hit, it has remained more of a cult classic over the years. Its biggest impact on pop culture, in fact, might be the children's TV show it led to. Pee-wee's Playhouse took Reubens' man-child character and thrust him into a wacky world inhabited by puppets, stop-motion characters, and even rising stars like Laurence Fishburne, S. Epatha Merkerson, and Natasha Lyonne. Even its theme song is iconic.
The popular show secretly had a huge star perform its theme song
There's so much about Pee-wee's Playhouse that is indicative of the 1980s. Perhaps that's why an entire generation remembers the series so fondly. That nostalgia kicks in right from the opening theme. But it's not only because of its anarchic charm. The vocalist behind the tune is none other than Grammy-winning singer-songwriter Cyndi Lauper.
Originally the Pee-wee's Playhouse theme was credited to "Ellen Shaw." However, Lauper copped to the fact that it was her on vocals in her 2017 memoir Cyndi Lauper: A Memoir. Some reports claim she was worried providing the theme for a children's show might harm her career. If this is true, that would partly explain why Lauper seemingly sounds like Betty Boop on the track.
Cyndi Lauper was a major hitmaker throughout the 1980s
If Lauper had known Pee-wee's Playhouse was going to take off, maybe she would have claimed credit on the memorable theme. But it's easy to see why she might be hesitant. The singer might have been concerned she would dilute her brand if word got out. At the time, Lauper's career was riding high off mid-1980s hits like "Girls Just Want to Have Fun" and "Time After Time."
In fact, Pee-wee's Playhouse debuted the very same week as Lauper's second studio album, True Colors. In addition to the title track, the album includes hits "Change of Heart" and "What's Going On." Even decades later, Lauper has maintained a consistent recording career. Her most recent album was 2016's Detour. She's also been an active supporter of LGBTQ+ rights for many years.
Source: Read Full Article