Stranger Things premiered in July of 2016 and helped kick off the current era of binge-watching. Before it hit Netflix, almost everyone waited days between episodes of their favorite shows. When Netflix decided to drop all of Stranger Things Season 1 in one fell swoop, the move opened people's eyes to the glory of binge-watching. However, Paul Reiser doesn't think this is the best way to consume content.
Paul Reiser plays Dr. Owens in 'Stranger Things' Seasons 2 and 3
Stranger Things Season 2 introduced fans to several new characters. Dr. Owens, played by Paul Reiser, serves as Will Byers' doctor after the events in the Upside Down from season 1. He works for the government and attends to the Byers, so they have a doctor who is up-to-date on the supernatural happenings.
At first, Reiser's character comes off as suspicious, and fans weren't sure if he qualified as one of the good guys, but by the end, he proves he is there to help Will and the rest of Hawkins. He forms somewhat of a relationship with Chief Jim Hopper and helps him get official adoption papers to adopt Eleven as his daughter legally.
Even Reiser himself wasn't exactly sure of his good-guy status when he landed the role. He told Vulture, "There is a very good reason for everybody to be suspicious. And that was a fun thing to play — no matter how warm or accommodating he tried to be, he was up against this wall of, 'Yeah, we ain't buying it.' I was thinking, 'Yeah, I wouldn't trust me either if I was you. You guys went through a terrible year last year. I get it.'"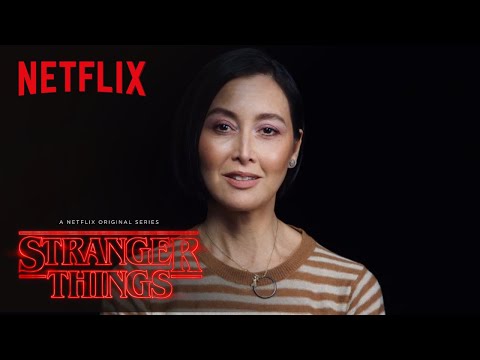 Reiser isn't a fan of audiences binge-watching 'Stranger Things'
The rise in popularity of binge-watching television has taken away a lot of the anticipation audiences used to experience when watching a television show. Now, fans constantly crave new content and become impatient when they're forced to wait. This is especially true with the extremely long wait between Stranger Things Seasons 3 and 4.
Reiser recently sat down with Forbes and commented on the way audiences consume entertainment these days.
"There's good and bad. I remember when I did the second season of Stranger Things, and people were clamoring, 'When is it coming? When is it coming?' And then they'd watch it all in a day. And I'd feel like, 'Well, we just spent a year and a half making that. Take your time, chew your food.' And it's like you work hard at making a meal and somebody gobbles it down. It's like, 'Well, that seems a shame.' On the other hand, I know personally as a viewer, I'm way behind, but I know that it's there."
No word on whether or not Reiser will make an appearance in season 4
While Reiser only had a couple of minutes of screentime in Stranger Things Season 3, his character hasn't been ruled out of making an appearance in the upcoming season. As far as audiences know, Dr. Owens still works as a scientist with the government. With the Byers in California in Stranger Things Season 4, it's unlikely he made the trek out there with them, but it's not impossible. The first three seasons of Stranger Things are currently streaming on Netflix.
Source: Read Full Article