The modern reboot of "Hawaii Five-O" ran for 10 seasons from 2010 to 2020. The series was led by Steve McGarrett, the son of the legendary Five-O cop from the original "Hawaii Five-O" series that ran for 12 seasons starting in 1968. Alex O'Loughlin played Steve McGarrett Jr. to Jack Lord's Steve McGarrett. The series was highly entertaining and featured plenty of eye candy in the way of the attractive cast and the amazing Hawaiian landscape.
Two members of the "Hawaii Five-O" cast were very familiar with filming in Hawaii before the series debuted in 2010. Daniel Dae Kim, who played Chin Ho Kelly on "Hawaii Five-O," was Jin-Soo Kwon on "Lost." And Jorge Garcia, who played Jerry Ortega on "Hawaii Five-O," was Hugo "Hurley" Reyes on "Lost," per IMDb.
The real-life partners of the cast of "Hawaii Five-O" dealt with the crazy schedules of their spouses and partners throughout the show's decade on the air. Let's take a look at who those people are in the lives of cast members Alex O'Loughlin, Scott Caan, Ian Anthony Dale, Grace Park, and Jorge Garcia.
Alex O'Loughlin is married to a professional surfer and model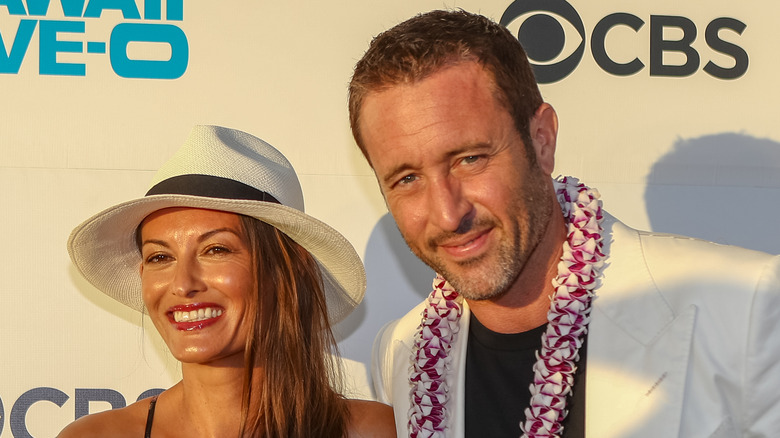 Australian actor Alex O'Loughlin was the lead character Steve McGarrett on "Hawaii Five-O." Before "Hawaii Five-O," he starred in "Three Rivers," "Moonlight," and "The Shield," among other credits, per IMDb. On a personal front, O'Loughlin met model and surfer Malia Jones around 2010 via mutual friends when she moved to Hawaii after living in Sydney for a bit and O'Loughlin had just moved to Hawaii to begin working on "Hawaii Five-O," per Fabiosa. Jones said to Honolulu magazine in 2016 that "it was love at first sight."
Jones grew up on the North Shore of Oahu. When she was 15, she won the U.S. Women's Amateur Surfing Championship. At 16, she turned pro and was traveling the globe on epic photo trips with sponsors, per Honolulu magazine. From there, she started modeling swimsuits, and her career as a model took off. These days, Jones is designing swimwear, resort wear, and surfboards.
In October 2012, O'Loughlin and Jones welcomed their son, Lion. The couple each has a child from prior relationships as well. O'Loughlin has a son named Saxon and Jones also has a son, Spike. They got married on April 18, 2014, in Hawaii, per People.
Scott Caan met his partner on the set of Hawaii Five-O
Scott Caan played Danny Williams, Steve McGarrett's partner, on "Hawaii Five-O." Danny relocated from the east coast to Hawaii in the pilot episode to follow his ex-wife and daughter. Caan is the son of actor James Caan and former model Sheila Ryan. Originally, Caan didn't want to pursue acting; he was interested in music and was even in a hip-hop group as a teen. But Caan turned to acting in the mid-1990s and has appeared in "Ocean's Eleven," "Ocean's Twelve," "Ocean's Thirteen," and "Entourage," per IMDb. Still, he might be best known as Danny.
On a personal front, Caan and his girlfriend, Kacy Byxbee, have been together for years after meeting on the set of "Hawaii Five-O," where she was a member of the production crew in the costume department, per IMDb. The couple welcomed their daughter, Josie, in 2014, per E! News.
"She should get the purple heart because I'm a complete disaster," Caan said of his partner on "Chelsea Lately" in 2013, via E! News.
Ian Anthony Dale's wife is a fashion and costume designer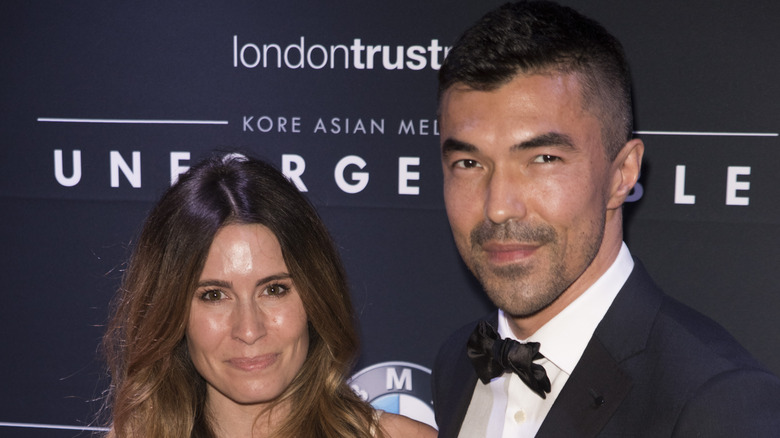 Ian Anthony Dale played Adam Noshimuri on "Hawaii Five-O." His character was a criminal turned police informant who fell in love with and married Grace Park's character, Kono Kalakaua. He was a recurring character until the eighth season when he became a series regular, per IMDb. Before he hit it big as an actor, Dale was a carpenter building sets for movies and television shows.
His wife, Nicole Garippo, is a fashion and costume designer. The couple married at Cliff's Edge restaurant in Los Angeles in October 2016, per Fabiosa. Dale took to his Instagram account to share a sweet tribute to his wife, writing, "Thank you for being my partner in this crazy life, thank you for your endless support and belief in me, thank you for loving me with such purity and honesty, and thank you for making me the happiest man in this world by taking my hand and going on this lifelong adventure with me."
The couple welcomed a son in May 2017 and a daughter in January 2020.
Grace Park is married to a real estate developer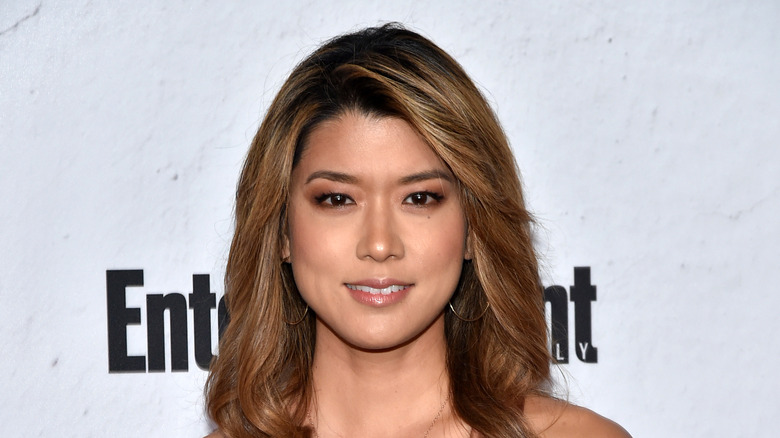 Grace Park played Kono Kalakaua in the first seven seasons of "Hawaii Five-O." The Los Angeles native's family moved to Vancouver when she was two. She has a degree in Psychology from the University of British Columbia and told herself she'd give herself a year to try and give acting a shot. She almost immediately booked the Canadian teen drama "Edgemont," per IMDb. She is also known for her role as Lt. Sharon "Boomer" Valerii on "Battlestar Galactica." She currently plays Katherine on "A Million Little Things."
Park married real estate developer Phil Kim in 2004, per Fabiosa. The couple has one son and lives in Vancouver, British Columbia. 
When Park was pregnant during Season 6 of "Hawaii Five-O," she was scheduled to be in Hawaii to film scenes for the series, but her doctor told her she could not fly. So the production created Hawaiian scenes that were actually filmed in Vancouver, Fabiosa noted.
Jorge Garcia took his wedding photos wearing a gorilla costume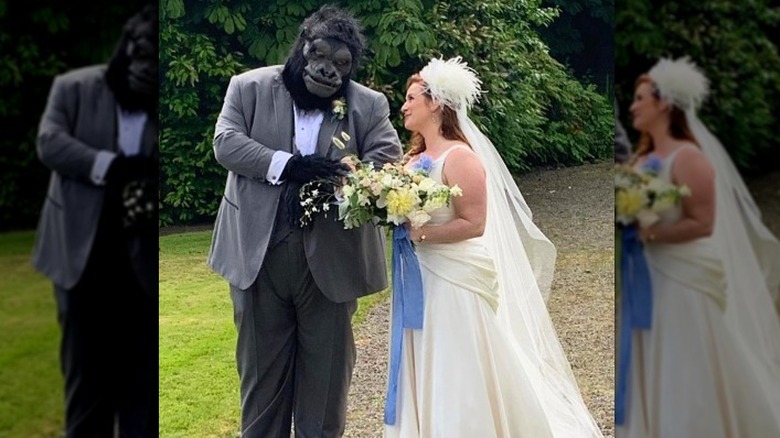 Jorge Garcia has been a fan favorite on both "Lost" and "Hawaii Five-O." Here's a fun fact: Garcia was the very first person to be cast on "Lost," per IMDb, and he was asked to audition because J.J. Abrams, one of the "Lost" creators, remembered the episode of "Curb Your Enthusiasm" he appeared in, per The New York Times.
Garcia married his wife, Rebecca Birdsall, in June 2019, per the Daily Mail. Per the outlet, the couple met on the "Hawaii Five-O" when she was a guest star.
Garcia and his wife prefer to keep their private lives out of the public eye. In a wedding photo Garcia posted on Instagram, he's wearing a gorilla costume, while Birdsall is in her wedding dress. He captioned it, "Get you someone who looks at you like a banana #SheGetsMe." Whatever works for them!
Source: Read Full Article